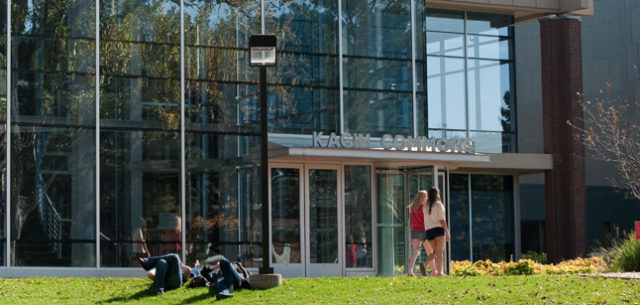 Your resource for advancing sustainability at Macalester
The Sustainability Office is a resource for encouraging and enabling the advancement of sustainability across campus. It does this by:
Helping to form connections between Students, Staff, Faculty and the Senior Administration
Creating and supporting campus communication structures
Acting as a central hub of information on sustainability
Supporting sustainability projects and policies
The Sustainability Office works in conjunction with and under the oversight of the Sustainability Advisory Committee.
Monthly Themes for 2018-2019
More information on the following themes can be found at the Macalester College Sustainability Blog.
The 2018-2019 themes will be:
September – Urban Sustainability
October – Social Justice
November – Food
December – Wellness
January – Green Jobs and Alumni
February – Energy
March – Waste
April – Water
May – Biological Diversity
Office Location
The Sustainability Office is located on the first floor of Kagin Commons
Suzanne Savanick Hansen is the Sustainability Manager and Tamara Will is the Sustainability Project Coordinator
The office also has numerous student workers throughout the school year and Summer.  Email the Sustainability Office if you would like to learn more about the Sustainability Student Worker Network or if you would like to be added to our monthly newsletter.