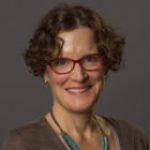 Director of Sustainability
651-696-8138
Meet the Student Workers
Aaron Backs '22
Job: Urban Sustainability Officer
Who I am: I am a prospective Environmental Studies major from York, Pennsylvania. I took a gap year to work in a recycling facility in my hometown, and because of it, I have a very large interest in zero waste actions/policy as well as how cities can implement sustainable policy to create a safe and healthy environment for all. I work at researching the link between Macalester's sustainability efforts and how it plays at the Twin Cities and state-wide levels.
Miriam Eide '20
Job: Zero Waste Project Coordinator
Who I am: I am a senior Environmental Studies and International Studies major from St. Paul, Minnesota. My main sustainability interests are in renewable energy and zero waste. I am launching SustainaCup, a free menstrual cup program on campus, in order to combat reproductive injustice. I am also working on analyzing paper usage data on campus and am frequently involved with Sustainability Office events on campus.
Sally Herman '22
Job: Sustainability Assistant and Food Person
Who I am: I'm a sophomore from Madison, WI, planning to major in biology. I am working on the effort to have Macalester source food in line with our goal to have 30% real food by 2020. I am interested in how sustainability intersects with all areas of life. I love being outdoors and wilderness experiences have been an important part of my life, so allowing everyone to continue to enjoy that is one of my personal interests.
Jared Jageler '22
Job: Office Assistance for Greenhouse Gas Data
Who I am: I am a sophomore from Providence, Rhode Island majoring in Economics with minors in Poli Sci and Spanish. I am very interested in environmental public policy; what government and organizations can do to reduce their carbon footprint in an economical way. Likewise, on campus, I am in charge of working with our greenhouse gas emissions data from different departments to work towards the goal of making Mac carbon-neutral by 2025.
Zella Lobo '22
Job: Media Communications and Social Justice
Who I am: I am a sophomore Environmental Studies major from Portland, Oregon. My primary interests in sustainability are environmental justice and policy. I work on media and communication, as well as projects related to the intersection of social justice and sustainability.