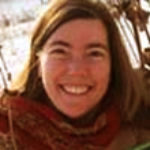 Sustainability Manager
651-696-6019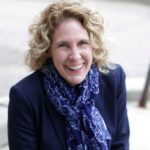 Tamara Will
Sustainability Project Coordinator
651-696-6968
Meet the Student Workers
Aubrey Arnt '21
Job: Office Coordinator
Who I am: I am a sophomore Environmental Studies major from North St. Paul, Minnesota. My main sustainability interests are in waste reduction and food systems, especially zero waste initiatives and bettering the food production process. I am in charge of scheduling staff meetings and student work schedules. I also am organizing office space and online files and communicating with sustainable stakeholders across campus.
Aaron Backs '22
Job: Sustainability Assistant and Zero Waste Coordinator
Who I am: I am a currently undecided freshman at Macalester from York, Pennsylvania with an interest in majoring in Environmental Studies. I took a gap year to work in a recycling facility in my hometown, and because of it, I have a very large interest in zero waste actions/policy. I work as a general assistant in the office, and on the Zero Waste by 2020 Initiative.
Paul Gabriel Cosme '22
Job: GHG Emissions
Who I am: I'm Paul, and I hail from Manila, Philippines. I'm an International Studies Major with an Economics Focus, and a Music Minor. I am interested in innovative and social strategies in pursuing and promoting sustainable goals and values. I work on monitoring data on the school's Greenhouse Gas emissions.
Collin Dobie '19
Job: Sustainability Student Network Coordinator
Who I am:  I am a senior environmental studies major from St. Paul, MN. My interests range from food (zero-waste grocery shopping, building local food networks) to landscaping (providing pollinator-friendly habitat in the city, reducing chemical and water use) to climate justice (fossil fuel divestment, pipeline resistance). As the 2018-2019 Sustainability Student Network Coordinator, my goal is to facilitate collaboration and learning between different student groups and offices on campus.
Victor Gould, '22
Job: Sustainability Office Assistant and Food Person
Who I am: I am a first year from Milwaukee, WI and I have yet to decide on my major. I am working on the Real Food Challenge in the Sustainability Office helping Macalester reach it's goal of 30% real food by 2020. I am interested in all things that are sustainable because I love spending time outside for any reason and I want future generations to have the same opportunity to enjoy the beautiful world that we live in.
Hassan Ismaeel, '20
Job: Bike Share Coordinator
Who I am: Hi, I am Hassan- I'm majoring in computer science. I am the Bike Share Coordinator at the Sustainability Office. I maintain Bike Share bikes (the ones rented form the library), and the Bikeshop ( located at the basement of Doty Hall).
Maddie Lee, '21
Job: Media Communications
Who I am: I am from Evanston, Illinois, a city right outside Chicago. I am majoring in Biology and hoping to become a Midwife. My sustainability interests include food and social justice. In the office, I work on digital communications, and communicate to the broader Macalester community what the Sustainability office does and why it is important.
Zella Lobo, '22
Job: Media Communications
Who I am: I am a first year from Portland, OR. I am planning on majoring in Environmental Studies with Political Science and Spanish minors. My primary interests in sustainability are environmental justice and climate policy. My position in the Sustainability Office focuses on media and communication, which includes outreach through social media and a monthly newsletter.
Kaitlin Osterman, '22
Job: Event Planner
Who I am: I am a first year from Grove City, Ohio. I am primarily interested in climate change and reducing the effects of global warming. I'm currently in charge of planning sustainability related events on campus.
Tomas Panek, '21
Job: XML and HTML Programmer
Who I am: I am a sophomore international student from the Czech Republic, majoring in Economics. My job at the Sustainability Office is to develop an interactive website -data portal- showing energy consumption data acquired in real time from various sensors all around the Macalester campus.
Riley Waters, '22
Job: Zero Waste Coordinator
Who I am: I am from Portland, Oregon and grew up in the city and outside the city as a young child. I fell in love with nature around the Pacific Northwest and in recent years have discovered a deep passion and determination to protect the forests and climate I love so much. Being being zero waste myself, I wish to continue my environmental education and awareness at MAC both in the classroom and the office of sustainability.