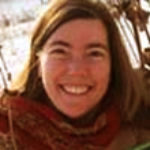 Sustainability Manager
651-696-6019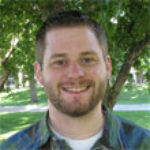 Sustainability Project Coordinator
651-696-6989
Meet the Student Workers
Zach Malett '18
Job: Office Coordinator
Who I am: I am a Senior Political Science major from Weston, CT. My main sustainability interest is transportation development, especially creating transportation systems which can compete with single occupancy automobiles as methods of commuting and general transportation. I currently keep the website updated!
Dio Cramer '20
Job: Communications Manager
Who I am: I am a sophomore from the Washington D.C. area. I am interested in sustainable design, specifically sustainable urban design. I am an artist with the firm belief that art and sustainability are connected in more ways than we imagine. I am working to improve the aesthetic and efficiency of the communications from the sustainability office.
Shintaro Iwai '18
Job: Sustainability Assistant – Greenhouse Gas Emissions
Who I am: I am a senior International Studies and Economics major from Kumamoto, Japan. My main interest in sustainability is how different countries approach sustainability and take action towards a more sustainable future. My focus in the Sustainability Office is to compile Greenhosue Gas Emissions data. I am also assisting with preparations for the 10th anniversary of the Sustainability Office.
Anya Ptacek '18
Job: Sustainability Office Food Person
Who I am: I am a sophomore from Garrison, NY, with an Environmental Studies Major and an emphasis in Food Systems. My interest in sustainability primarily lies in the realm of food justice and sustainably managed food systems. I have worked on a CSA for five years and grew up on a small farm. This past summer I got to intern for Hudson Valley Seed, a non-profit that builds gardens in public schools and uses them for weekly garden education classes. My position in the Sustainability Office at Macalester will focus on the Real Food Challenge, promote student involvement in food sustainability/justice at Mac, and work as a student liaison to MULCH and other food-related student groups.
Lydia Sulik, '20
Job: Sustainability Student Network Coordinator
Who I am: I am a sophomore Environmental Studies major from Minneapolis, MN. My sustainability interests include, but are not limited to, waste reduction, sustainable living practices, and environmental education. This year I am coordinating the SUstianability Student Network and leading our weekly meetings. Through this network I hope to improve interdepartmental collaboration and provide support to sudents across campus working on sustainability issues in their jobs and student organizations. In my free time I enjoy hiking, playing piano, cooking, and reading.
Lianna Goldstein, '20
Job: Sustainability Assistant – Zero Waste Coordinator
Who I am: I am a sophomore from Okemos, MI, planning on pursuing a major in Biology and a minor in Environmental Studies. At the Sustainability Office, I focus on helping Macalester reach our goal of Zero Waste by 2020 along with promoting social and environmental justice, both here at Mac and in our surrounding communities. A main interest of mine is briding the gap between the "natural science" of Biology and the social justice aspects of Environmental Studies. In my free time I enjoy running, playing the violin, and exploring the Twin Cities.
Maddie Lee, '21
Job: Sustainability Office Assistant and Social Media Manager
Who I am: I am a first year from Evanston, IL. I am planning to major in Political Science, with a Pre Law and Human Rights and Humanitarianism concentration. My interest in the field of sustainability is food waste and ethical farming. Specifically, how the meat and farming industry affect our environment. My position focuses on social media outreach and blog management.
Tomas Panek, '21
Job: XML and HTML Programmer
Who I am: I am a first-year international student from the Czech Republic planning to major in Computer Science. My job at the Sustainability Office is to develop an interactive website -data portal- showing energy consumption data acquired in real time from various sensors all around the Macalester campus.