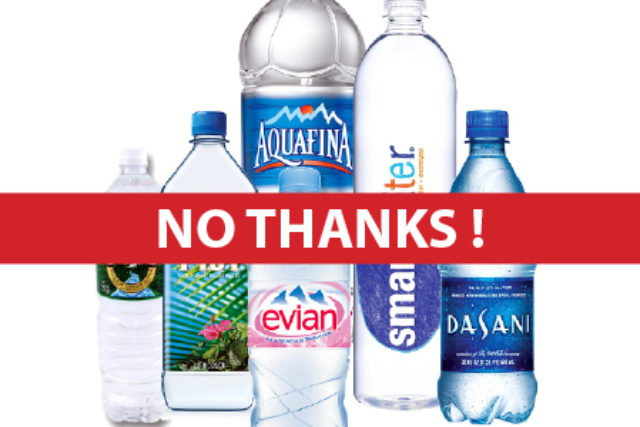 Macalester Athletics
Macalester Athletics purchases sweatshop-free and environmentally and socially responsible apparel for teams.
Aus Pens
Particular spaces and departments have adopted refillable dry-erase markers such — an example of which are AusPens, made by a company founded upon values of sustainability.  Traditional dry-erase markers are full of chemicals and are 100% MSW.  Order AusPens for free from the Sustainability Office using the AusPen Order Form.
Bon Appétit
Bottled Water Ban
Central Stores and Document Services
Since 2010, Macalester College Document Services and Central Stores purchases only 100% Recycled Paper. This switch should save an estimated 655 trees and 299,793 gallons of water annually.
Facilities Services Custodial
Facilities Services transitioned all custodial supplies to only those that are Green Seal Certified. This includes the non-toxic, chlorine-free chemicals as well as responsibly sourced paper products. The transition saves Macalester about $26,000 a year.
Highlander – The Shop at Macalester
Highlander – The Shop at Macalester, run by Follett, features sweatshop-free and environmentally and socially responsible apparel, school supplies from recycled content, cap and gown recycling, textbook rental and donation
Macalester College Student Government
At the beginning of Spring Semester 2015, Macalester College Student Government (MCSG) removed the means by which student organizations could purchase non-compostable wares and made ordering compostable ones free to them and easier than ever before.
Paper Use
The Sustainability Office, in collaboration with MCSG, the library, Student Affairs, and ITS, is implementing a program to help balance the competing interests of paper use and sustainability. See the 500 Sheets Balance Program's FAQ list for more information.
Worker's Rights Consortium Standards
Macalester is a member of the Worker's Rights Consortium which is an independent organization that monitors the labor practices of factories that produce apparel. As a member of WRC, Macalester annually sends labor Codes of Conduct to all of its apparel suppliers in order to confirm that our suppliers adhere to labor standards and do not use sweatshops.