---
First Thursdays Will Be First in Your Heart!
Laura Berglund '20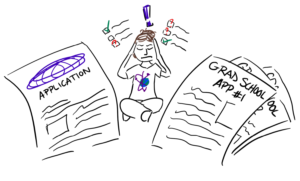 For English majors and minors and the larger humanities community, the first Thursday of each month is not an ordinary day. It involves colorful posters, free soup, and guidance from humanities professors and the Career Development Center (CDC) staff. If you have questions about post-Old Main life, First Thursdays, held in the Harmon Room on the first floor of the library from 4:45 to 6:15, are for you! Learn more about First Thursdays before tonight's event…
---
Discovering a Writer's Community in Dunedin, New Zealand
Sophie Hilker '20
I'd read online that Dunedin's secondhand bookstore scene was unparalleled, and decided that if that was the extent of the literary engagement I would find in a UNESCO City of Literature, I would be satisfied. When I decided to study abroad in New Zealand, I had no idea what to expect. And while Dunedin's bookshops definitely did live up to the hype, I learned that New Zealand has so much more to offer in terms of literary culture. 
Read more about Sophie's experience abroad…
---
Fantastic Fall Capstones
Alex Harrington '19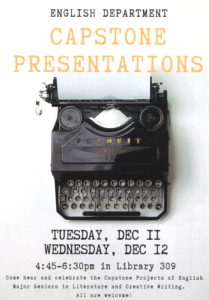 It is a truth universally acknowledged that a senior English major completing their capstone must deliver constant heaving sighs. The capstone is designed to be a culmination of each student's academic career, and generally takes the form of a semester-long independent project with consistent workshopping and advice from classmates and a professor. This semester, the department was lucky to have Professor Marlon James and Professor Wang Ping offering creative writing capstone opportunities, and Professor James Dawes instructing the literature capstone class. Read on to learn more about capstones…
---
English Honor Society Takes Students to Mixed Blood Theatre
Miriam Moore-Keish '19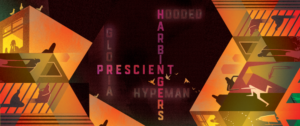 The English Honor Society hosted its annual theater trip on December 1st to see Prescient Harbingers: Gloria at Mixed Blood Theatre. Prescient Harbingers, a response to the midterm elections, is composed of three full-length plays by African-American playwrights "glued together by an African American male prism, through contrast, and via Second Amendment violations" (Mixed Blood Theatre). Read about EHS's trip to Mixed Blood…

---
Pop Talk: Professor Emma Törzs on Tarot and Divination
Jen Katz '19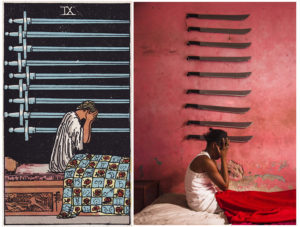 As the sun set over a snowy campus on the evening of Wednesday, November 14, the Old Main 4th floor lounge was bathed in golden light. Darkness slowly fell over the room, and a group of students settled down with Italian sodas and popcorn to learn about the mystical history of tarot from Professor Emma Törzs. Read more about the latest Pop Talk…
---
Wordplay
Alex Harrington '19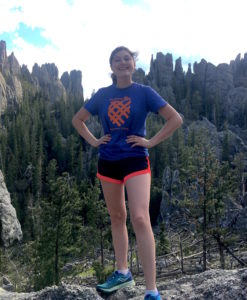 We are grateful to have the beautiful poetry of Julia Fritz-Endres '19 for this semester's final edition of Wordplay. Fritz-Endres is a senior pursuing a major in environmental studies (with a Climate Science & Policy emphasis) and a minor in creative writing. In her spare time, she enjoys writing poetry, short stories, and illegible journal entries. Some of her favorite authors are Haruki Murakami, June Jordan, Neil Gaiman, and Muriel Barbery. Read Julia's poetry…
---
Newsletter Staff
Senior Editor
Alex Harrington '19
Jen Katz '19
Associate Editors
Laura Berglund '20
Miriam Moore-Keish '19
Guest Editor
Sophie Hilker '20
Social Media Strategist
Ben LeBlanc '20