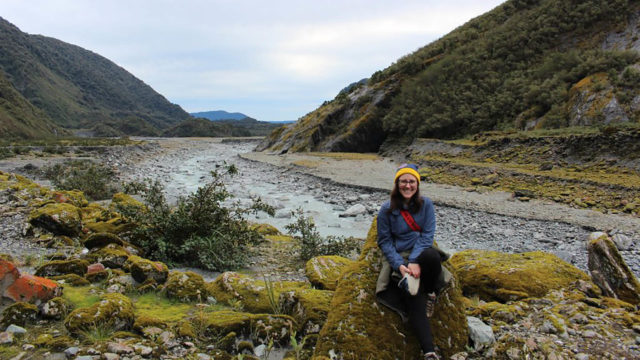 Sophie Hilker '20
I'd read online that Dunedin's secondhand bookstore scene was unparalleled, and decided that if that was the extent of the literary engagement I would find in a UNESCO City of Literature, I would be satisfied. When I decided to study abroad in New Zealand, I had no idea what to expect. And while Dunedin's bookshops definitely did live up to the hype, I learned that New Zealand has so much more to offer in terms of literary culture.
I loved reading new material from New Zealand authors in the creative writing and literature courses that I took at the University of Otago, from the widely celebrated Katherine Mansfield, Bill Manhire, and Keri Hulme to emerging authors such as Gregory Kan, Catherine Chidgey, and Rhian Gallagher. (By the way, I highly recommend readers check out all of these phenomenal authors if they are not familiar with them already.) I read poems, stories, and essays written to mirror traditional Māori oratory and grappled with themes like geographic isolation and the implications of an emerging bicultural national identity. These topics were so different from the issues discussed in American literature that I am accustomed to analyzing in the classroom, and the fresh topics reinvigorated my passion for reading in an academic setting. Works by New Zealand authors are heavily influenced by the country's landscape, which made me appreciate the natural beauty of the country even more and draw inspiration from the setting as well.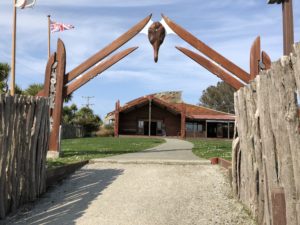 These classes helped me challenge my previous practices as a writer and encourage my inner critic to be kinder to my work. The University of Otago's approach to education  emphasizes the necessity of taking time to engage with the world outside the classroom and foster personal growth as well as academic growth. Back in the U.S., I had lost sight of widening my horizons by staying inside the "Macalester bubble" all too often. Professors offered opportunities to engage with the community by providing immersive writing prompts on setting or promoting University-led field trips to local marae, a culturally and spiritually significant place of meeting for the Māori people, so that students could gain a deeper understanding and appreciation of the content in class readings. This philosophy of reserving time for one's self stems not only from the University, but also from Kiwi culture. Most businesses, including commercial retailers and even cafes and restaurants, close around 5PM in Dunedin. While this was a bit of a culture shock at first, I soon learned to appreciate the relaxed outlook on life in New Zealand. Citizens tend not to dwell on things outside of their control, like deadlines or receiving a bad grade, and accept that unsavory outcomes are not defining; rather, they are part of their whole experience, and can be used as a model for future success. Once I embraced this outlook, I began to feel better about my "shit rough drafts," as my professors lovingly called them, and feel more self-assured as a writer.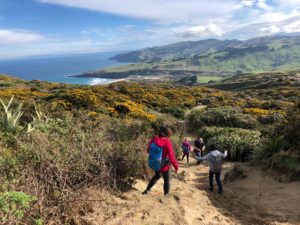 Perhaps the most exciting literary experience I had was participating in the festivities of the 60th annual Robert Burns Fellowship. The fellowship, named after the Scottish Romantic poet whose nephew helped found Dunedin, provides a New Zealand author with a writer-in-residence position at the University of Otago for one year. For this year's 60th anniversary, fellows past and present flocked to Dunedin to celebrate. This meant that my creative writing classes got visits from several prominent New Zealand authors, such as Cilla McQueen, Craig Cliff, Nick Ascroft, and Emma Neale, who gave speeches and presentations to the class, and even workshopped student work. Speaking with and listening to writers who have gone through the submission, rejection, revision, and publication process was invaluable to me as a young aspiring writer.
Though I came to Dunedin alone through a direct enroll program, and questioning my place in the writer's world, I left with a new sense of confidence and community.