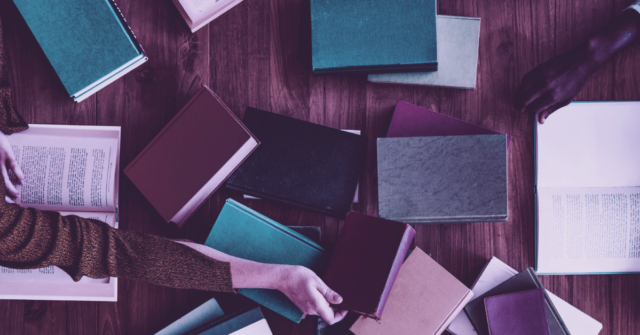 by Sophie Hilker '20
The Critchett Fund, which honors the memory of Macalester English alum Thomas E. Critchett '79, has continuously bolstered the literary community at Macalester by funding student projects, activities, and guest speakers in the English Department. In addition to the two existing resources the department provides through the Critchett Fund — reimbursement for Graduate School Applications for alumni and funding for materials relating to Honors Projects — three new funding opportunities have been announced this year: the Critchett Summer Research Award; funding for the creation of Writing Workshops for Honors, Independent Study, and Capstone Students; and the establishment of Student-Run Reading Groups.
The Critchett Summer Research Award (CSRA) is a competitive grant for English majors and minors completing an independent research project over the summer. Students may receive up to $2,000 to support their project and will present their research to the Macalester community the following fall. Proposals for funding are due December 1, 2019. For more information, please see the Call for Proposals form.
Writing Workshops for English Honors, Independent Study, and Capstone Students aim to provide a workshop experience for student research and creative work that may not have an in-depth, frequent, or structured space in the classroom to receive peer feedback and review. Refreshments will be made available for participants upon request. Please notify the English Department if you are interested in joining a workshop group.
Finally, the English department is now providing funding for Student-Run Reading Groups. Membership is open to anyone in the Macalester community, but applicants must be English majors or minors, and the Critchett Fund will cover expenses related to three student-selected books per semester, snacks and beverages for meetings, and possible faculty honorarium. Applications will be accepted on a rolling basis, but special consideration will be given to those who submit before October 1 for fall groups and February 1 for spring groups.
Professor Sierra Lomuto was instrumental in bringing these funds to students. Working with other members of the Critchett Fund Committee, Professor Daylanne English and Department Chair Andrea Kaston-Tange, alongside Assistant Professors Amy Elkins and Matthew Burgess and Department Coordinator Jan Beebe, Professor Lomuto aimed to increase availability, accessibility, and awareness surrounding the funds.
"I wanted to see if the department could create more opportunities for students using the funds we already have at our disposal," Lomuto said. "Students were already able to access the Critchett Fund, but it seemed like we could do more to raise awareness about this valuable resource, while expanding its uses, so that even more students could benefit from it. We determined that our biggest priorities were encouraging student-driven research and building even more community among students. The initiatives aim to do those things and I hope they do!"
Intrigued by the new initiatives, I sought to take advantage of the unique opportunities offered by the department. One area I've really wanted to explore in an academic setting, but haven't found many opportunities to do so, is the critique of contemporary literature. I decided to start a book club to interrogate this genre, specifically college-centric literature often referred to as "campus novels," to deepen understanding and engagement with the way in which the literary world perceives the college experience and how that perception varies across different identities, locations, and eras.
After submitting my proposal, I was overjoyed to find out my application had been approved. I had many questions about how to proceed, which prompted the Critchett Committee to form more fleshed out guidelines for reading groups, amounting in decisions on membership limits, snack budgets, and the number of books groups could request per semester. The Committee also decided that, rather than the groups being grounded in the department, leadership would reside with students who would decide how they wished to recruit members, select readings, and run meetings in their groups. Having this freedom to design our own reading experience, I think, is extremely important for students, especially for members of the College Literature Book Club. As students analyzing and engaging with the expression of academic experiences, it's powerful to have free reign over discussions relating to issues we grapple with on a daily basis, rather than having a professor moderate these conversations. By shedding the academic power dynamic inherent in classrooms, students are able to exert equal influence in reading groups among peers. I tried to keep this democratic principle in mind when forming my own group.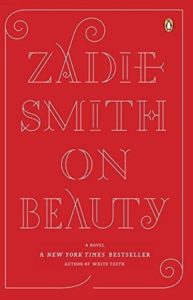 I found my group by reaching out to various friends, classmates, and English majors and student workers, as well as by creating Google Forms to vote on meeting times, book selections, and food options. Our November pick is Zadie Smith's On Beauty, which we will meet to discuss in a few weeks time over hot apple cider and chocolate.
For members of the Macalester English community interested in the new Critchett Fund initiatives, visit the English Department website for more information. I highly encourage you to take advantage of these worthwhile opportunities.