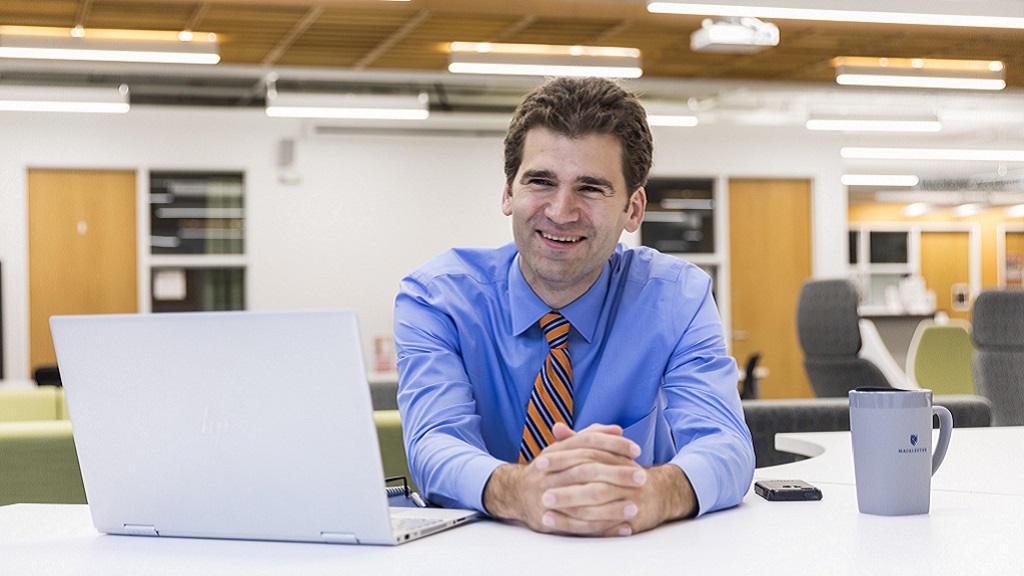 Interviews and Meetings with Admissions Staff
Read the descriptions and details below to see if an interview or meeting is best for your current needs. All interviews and meetings with Admissions Staff are offered virtually.
Online Interviews
For Rising Seniors, Seniors & Transfer Students
Senior and transfer applicants are invited to interview with Admissions Staff one-on-one. Admissions interviews at Macalester are recommended, but not required. Interviews are conducted by Admissions counselors and interviewers, and are scheduled for 45 minutes.
Seniors who wish to interview must do so by February 1 of their senior year. Transfer students must interview by April 15. Each student may only interview once.
Interviews are relatively informal (no need to dress up unless you want to!) and should be viewed as an opportunity to have a conversation with a Macalester admissions staff member. These optional interviews allow us to get to know you as an individual and learn more about you, but also give you a chance to get a sense of Macalester and to ask any questions you may have.
Your interview will be part of your application file, so it's an opportunity to share or address anything you'd like included in your application. No need to come with a resume, but please do come prepared to talk a little bit about yourself, as well as to learn a little bit more about Mac!
Online Meetings
For all high school students and their families
Don't quite need an interview? All high schools students and their family members are welcome to meet with Admissions Staff at any time in an online meeting. Meetings are a wonderful opportunity to ask questions and get support throughout the process. Meetings with admissions staff are not recorded in your application file and usually last 20-30 minutes. You are welcome to schedule more than one meeting if needed, and you can still schedule one interview regardless of the number of meetings you schedule.