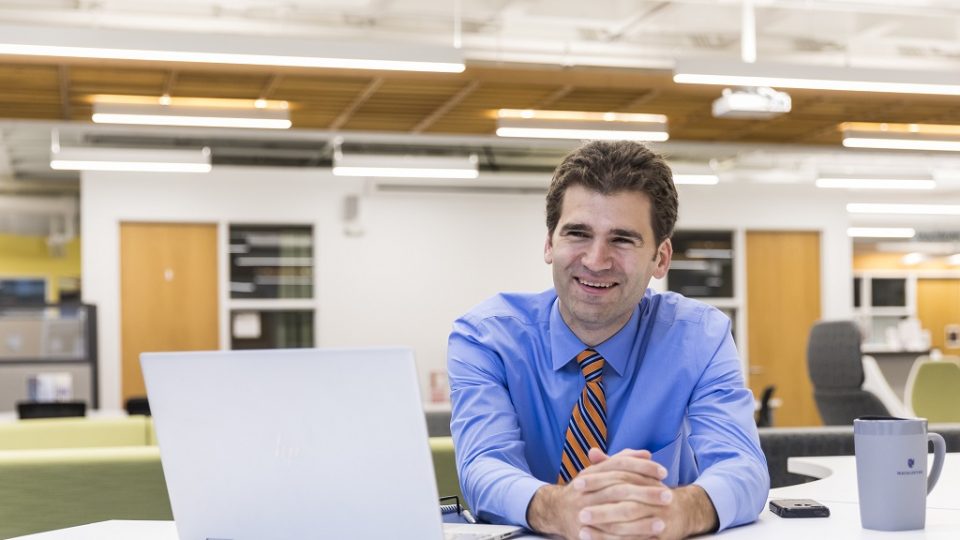 Interviews for Applicants with Admissions Staff
Interviews are an opportunity to tell us more about you and your interests, as well as ask questions about Macalester. Read more about interview details, including when students become eligible for an interview and how to request an interview. We look forward to talking with you!
Macalester Interviews for Applicants
Macalester interviews are offered to applicants who have begun their application to Macalester College. Interviews are reserved for domestic applicants and U.S. Citizens/Permanent Residents residing overseas who are rising seniors or seniors.
Admissions interviews at Macalester are optional and not required. Your interview will be part of your application file, so it's an opportunity to share or address anything you'd like included in your application.
All interviews are conducted by a Macalester staff member and are offered virtually.
When to interview
Interviews for rising seniors begin on August 1.
In order to ensure that your interview is able to be included in the review of your application, we ask that applicants interview on or before the dates below:
Early Decision I Applicants – Friday, November 17
Early Action Applicants – Friday, December 8
Early Decision II Applicants – Friday, January 19
Regular Decision Applicants – Wednesday, January 31
Each student may only interview once and interviews are available on a first-come, first-serve basis.
Please note, interviews are not offered during in-person campus visits. On-campus visits can be scheduled separately here.
What to expect
Given that your interview will be part of your application, please consider this an opportunity to share or address anything you would like included in your application. No need to come with a resume or prepared materials, but please do come prepared to talk about yourself and to learn more about Macalester and our community!
Your interview is a time to tell us more about your background, goals, and aspirations. The interview also provides an opportunity for you to learn more about Macalester and our community in a one-on-one setting. Toward the end of the conversation, interviewees will have the chance to ask questions about Macalester and our Admissions and Financial Aid application process.
After each interview, the interviewer writes up brief notes on the conversation that will be included in your Macalester Admissions application file.
How to request an interview
Beginning on August 1st, prospective applicants may access the link to our interview calendar from within their Macalester Applicant Portal. You do not need to have completed your Common Application in order to request an interview, but you must have access to your Applicant Portal in order to do so.
There are two ways to gain access to the Applicant Portal.
The most direct and efficient way is to complete the Preliminary Application. The Preliminary Application is non-binding – it does not commit you to applying to Macalester or replace any other application materials – but instead kicks off the application process and declares your intent to apply to Macalester in the current application cycle. High school seniors are eligible to interview between August 1 and February 1.
Submit your Common Application, which also opens on August 1.
International Applicants
Due to capacity limitations, Macalester cannot accommodate requests for online interviews from international applicants (i.e., students who would be studying on a non-immigrant type visa such as an F-1). More information and alternatives are available on the International Applicants website. International students with specific questions about the application and financial aid processes are welcome to connect with a member of the counseling staff for an informal chat. Counselor chats are not part of the application process and do not increase the chances of admission.
Connecting with Mac Admissions
Are you looking to connect with a Macalester Admissions staff member who can answer your questions and connect you to additional resources? Please don't hesitate to reach out to our Admissions Staff with regard to our Admissions process, financial aid, or questions specific to your college search. We are always happy to connect, and meeting with an Admissions representative for your region is a great way to start the conversation. Please don't hesitate to reach out to introduce yourself!