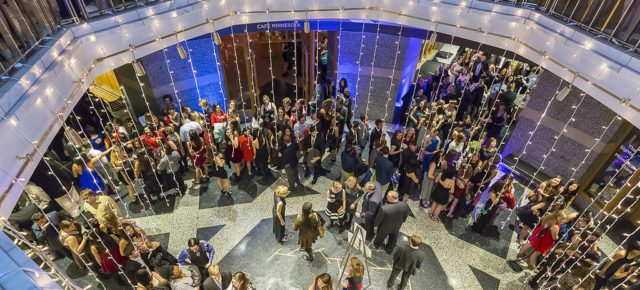 Vision
Campus Activities and Operations (CAO) engages, educates, and empowers students to be their most successful selves while providing quality event services for the Macalester community.
Mission
CAO fosters an environment that encourages student development and builds connections to the Macalester community. We provide resources, essential services for the campus, and facilitate successful programs and opportunities for interactions that exemplify our core values.
Core Values
Co-curricular Development: Provide students with programs, events and experiences that complement the mission, values, and learning goals of the College.
Student Growth and Learning: Offer students opportunities to obtain the self-awareness, confidence, and skills needed to live full, authentic lives.
Service and Support: Serve as a resource for the Macalester community in the planning and implementation of events that enhance students' college experience and contribute to a dynamic campus life.
Community and Connection: Create a welcoming, inclusive environment for intentional engagement and meaningful interactions between students, their peers, Macalester faculty and staff, and the broader community.
Student Leadership Opportunities
Orientation Leader Application- Coming Soon
Macward Bound Leader Application- Coming Soon
Upcoming Events
October 20, 2018- Mac@Nite
November 10, 2018- Mac@Nite
December 1, 2018- Mac@Nite
December 12, 2018- Midnight Breakfast