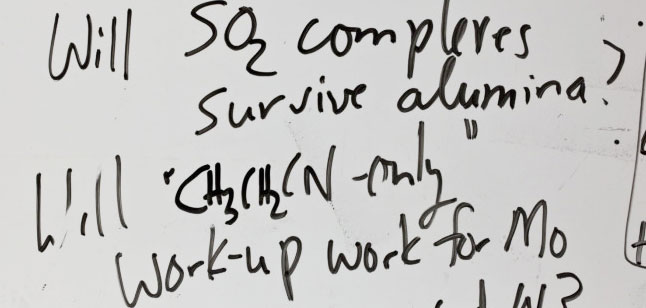 The Capstone requirement for chemistry majors is satisfied by participation in Chemistry 300 (Chemistry Seminar) for four semesters during the junior and senior years.
This seminar class includes presentations on current topics in the molecular sciences by visiting scientists, as well as by Macalester students and faculty. Students may be expected to prepare for the presentations by reading, and, in some cases, discussing the work of a speaker in advance of his/her seminar presentation.
Chemistry majors make an oral presentation on a research experience or topic of interest during their senior year.  All students will attend and submit a written synopsis for three "off-campus" seminar presentations each semester. Prerequisite: junior or senior standing. One hour per week (1 credit).
---