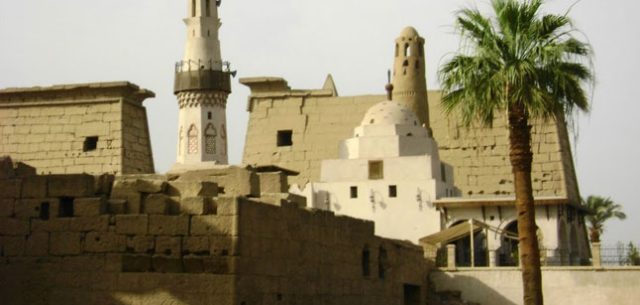 The modern dialects of Arabic are spoken by more than 280 million people, making Arabic one of the five most widely spoken languages in the twenty-first century. Modern Standard Arabic is the official language of 26 states in central Asia, western Asia, and northern Africa, that is, in the Middle East and southeast Mediterranean. Literary, philosophical and scientific work in the Arab world was composed in Classical Arabic for centuries, and it has also been the liturgical language of Islam since its inception in the seventh century.
Macalester regularly offers five semesters of instruction in Modern Standard Arabic. When coordinated well with study abroad, students can thus complete three full years of study.
What is Modern Standard?
The Macalester department of the Classical Mediterranean and Middle East offers courses in Modern Standard Arabic, the international and literary form of the language that is closely related to Classical Arabic. In the Arabian Peninsula of the seventh century, Classical Arabic was used by Muhammad to deliver his revelations in the Qur'an, and the language spread largely with Islam into Asia, Africa and beyond. In different areas, different forms of colloquial Arabic have developed over time. These spoken dialects differ in pronunciation, grammar and vocabulary from each other, and from Classical or Standard, which is still used in most forms of literature, news reporting, academics, international relations, political speeches and sermons. Colloquial Arabics are used interpersonally, in movies and in some popular fiction. This phenomenon of diglossia — of actively using two versions of a language — is explored in some classes, but the greatest student exposure to a colloquial Arabic is during their study abroad experience.
Follow this link for information on Majors in Classical Languages, Archaeology and Civilization.
Follow this link for information on Minors in Classical Languages, Archaeology and Civilization.
For study away, we strongly recommend a program in the modern Middle East. Recently, the most popular semester programs have been in Jordan, Morocco and Israel, but students in the past have also studied in Egypt, Syria, Turkey and other countries. The department runs a summer archaeological project in Israel and initiated an occasional January program comparing ancient and modern Alexandria and Rome in 2011.
What fellowships and scholarships are available?
Students of the Classical Mediterranean and Middle East have enjoyed success in obtaining funding for summer research projects and field work, as well as graduate school, further language training, and other opportunities. Information and links are provided below, but the most important resources for discovering what might work for you are your adviser and other professors.
Arabic House, home to global citizens
Arabic House Application for Residence
(The application deadline for 2023-2024 school year is February 24, 2023)
Living in Arabic House is a great way to extend your Arabic language learning. Three Arabic language students live in Arabic House, along with a student who is a native speaker. Arabic House is located at 176 Vernon, steps away from Macalester's academic buildings, but feels like living in a neighborhood. The house has four private bedrooms, and the furnished shared-space includes a kitchen, living and dining area, two bathrooms, and in-house laundry.
Students who live in Arabic House make a conscientious effort to speak Arabic at all times while in the Arabic House, and participate in preparing and sharing a common meal each week. All Residents play active roles in organizing a cultural activity at least twice per semester, and are responsible for housekeeping chores. Residents are required to remain in Arabic classes on campus and live in the house the entire academic year, unless studying away.
Students who are interested in living at Arabic House must apply during Residential Life's language house application period, using the Application for Residence in the Macalester College Arabic House. Native speakers interested in applying for the Arabic House Program Assistant position can apply through JobX.
Photos of Arabic House:
Criteria used in the selection of residents
Motivation for living in the House.
Willingness to comply with the goals of the House as expressed in the application.
Enrollment in an Arabic course during the residency.
Must have completed at least elementary Arabic before start of residency, with preference for seniors and juniors, and those who have had intermediate Arabic.
Students who will be studying away one semester must be paired with another who will be away the opposite semester. However, please note that all spring assignments are tentative because Residential Life housing contracts with students for the fall semester run for the full year if their study abroad plans change and they are no longer leaving for the spring.