We offer stimulating and challenging classes, but learning opportunities for students extend well beyond the classroom. Our students study abroad, pursue internships, and participate in a variety of research experiences. These activities can be undertaken during the semester, over the summer, or during January. Consult with your adviser early and often to find the best opportunities for your interests and long term plans.
Funding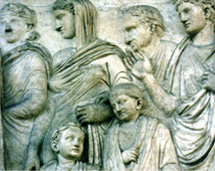 Study Away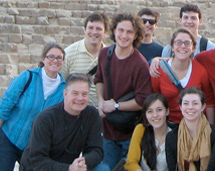 Jobs & Internships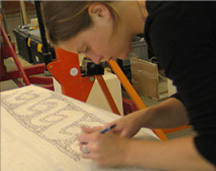 Opportunity Updates
​Our department is often asked to share information ​from other organizations with our students. We consolidate that information here for your convenience; however, we have not thoroughly researched every one of these announcements. If you are considering any opportunity listed here, exercise caution, and if you have questions, please talk with a faculty member in the department.
For past opportunities, visit the archives. See also study away notices and grad programs.
Study away notice (A), call for papers (C), event (E), fellowship (F), internship (I), job (J), learning (L), networking (N), research (R), scholarship (S), volunteer (V), and workshops (W); in reverse order, with the most recent notices at the top.
(A) 11/23/2021 Greek Studies on Site: Summer Program 2022
Greek Studies on Site is a center for the study of Classical literature, philosophy, and culture. It offers 3-week summer programs for students of Classics, Philosophy, History and related disciplines. Visit program website for information and syllabi for Greek Mythology or Ancient Greek Philosophy in Context, which both run from June 27 to July 17, 2022.
(J) 11/15/2021 Position Available: Curriculum Designer
The Paideia Institute is seeking a Curriculum Designer to develop materials and organize content for Elementa Curriculum, an elementary and middle school Latin program. The Curriculum Designer will collaborate with and report to the Curriculum Manager in their tasks to write content on the Latin language, Roman culture, and Roman history, and prepare it for digital and paper publication. To apply, please send a resume and cover letter to info@paideia-institute.org with the subject line: Elementa Curriculum Designer Application. Applications are open until December 31, 2021.
(L) 11/04/2021 Greco-Roman Roots of Modern Scientific Racism and White Supremacism
Washington University Classics presents a virtual lecture by Rebecca Futo Kennedy, Associate Professor of Classics at Denison University, titled "Greco-Roman Roots of Modern Scientific Racism and White Supremacism" on November 18, 2021 at 6:00 p.m. Register for the event on the department website.
(L) 09/30/2021 Paideia Dolphin Editions
The Paideia Dolphin Editions aim to teach Latin through Latin and Greek through Greek, and to make the original texts accessible by paraphrasing them into simple Latin (or Greek) prose and by providing the reader with a substantial body of explanatory notes. Book 1 of Homer's Iliad and selections from Vergil's Aeneid are available on Paideia store website.
(E) 09/20/2021 Fifteenth International Conference on the Inclusive Museum
The Fifteenth International Conference on the Inclusive Museum will be held at Moore College of Art & Design, Philadelphia, between April 22-24, 2022. The conference will explore the special focus on Rethinking the Museum.