Contact
Financial Aid
1600 Grand Avenue
Saint Paul, MN, 55105, USA
(Mailing Address)
651-696-6214
800-231-7974
651-696-6866
(fax)
[email protected]

​macalester.edu
Macalester is one of a small number of colleges that is committed to providing a financial aid package equal to one-hundred percent of demonstrated financial need for every admitted student and offers a robust program of merit-based scholarships.
All applicants for admission are considered for merit-based scholarships. No additional scholarship application is required.
Around half of Macalester students are recipients of a merit-based scholarship (and many of those students also receive need-based financial aid).
Merit Scholarship Awards Fall 2021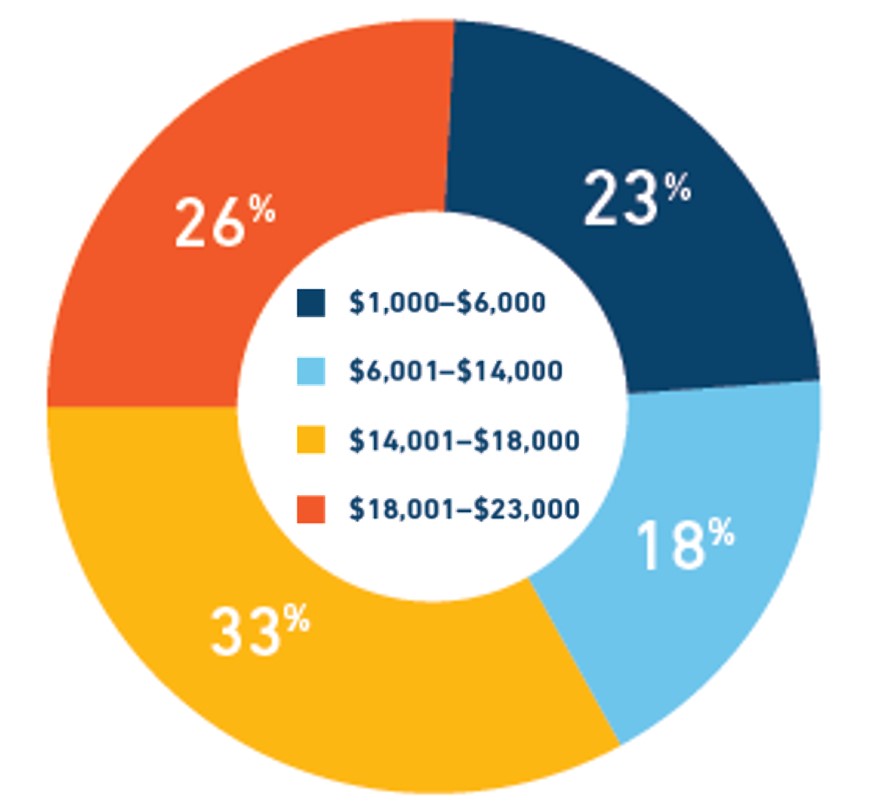 It is not necessary to apply for need-based financial aid to receive full consideration for merit-based scholarships (no FAFSA or CSS Profile required). Students applying Early Decision receive the same consideration for merit-based scholarships as students who apply Regular Decision.
Students selected for merit-based scholarships are notified by the Admissions Office at the same time they are notified of admission. Macalester awards all merit scholarship at the time of admission, there are no additional awards after admission.
All of Macalester's merit scholarships are awarded for eight semesters. There is no minimum GPA required for renewal.
Macalester also offers Macalester College National Merit Scholarships, which are awarded to National Merit Finalists who have designated Macalester as their first-choice college. Our Non-Need-Based Scholarship Policy page contains more details about merit-based scholarships and a listing of all available scholarships.