German Studies graduates from Macalester pursue a variety of careers in fields as wide ranging as law, government, international relations, business, medicine, translation and teaching. Since 1971, over 60 graduating seniors have received the prestigious Fulbright-Hayes fellowship for a year of study a German university. Numerous other German Studies graduates have received teaching assistantships in Germany or Austria from Fulbright or the German Academic Exchange Service for the year following graduation.
Genevieve Miner '16, 2nd year as Fulbright Teaching Assistant writes in February 2018:
Can you say "Oachkatzlschwoaf"? This is the question which some Austrians use to disarm foreign visitors. The word is rarely heard in everyday conversation, (it's a word in Austrian dialect that means the tail of a squirrel) but it is a point of pride among Austrians because of its strange sound and distance from traditional High German. I am proud to say that after a year and a half as a teaching assistant in Austria my students deem my pronunciation of the word passing.
Mastering the "Oachkatzlschwoaf" challenge is one of many highlights from the time I've spent in Austria. The fall after graduating from Macalester in 2016 I began my first year as an English Teaching Assistant through a program sponsored by the Fulbright Commission and the Austrian American Educational Commission. The program places teaching assistants in cities around Austria and the TAs work in one or two schools supporting the school's English faculty and teaching lessons related to the English curriculum and about American culture.
My first year in Austria I taught Fürstenfeld, a rural town in the south-east province of Styria about 20 minutes away from Hungary. I had no idea what to expect from life in an 8000 person town and was pleasantly surprised by how much I liked it.  It was a treat to become part of such a tight-knit community. The principal of one of the schools I worked at was also the organist at the town church where I sang in the choir. A fellow soprano in another choir I was in was the grandmother of one of my students.
My experience doing improv in college came in handy during my time in Fürstenfeld when I got the chance to lead some of the school's drama club meetings. Helping the students with their improv provided a special insight into the culture of Fürstenfeld by way of comedy. Their sense of humor is dark and any joke where the punchline has something to do with the neighboring province of Burgenland is sure to get some laughs.
This year I am in Graz, the second biggest city in Austria about an hour and a half west of Fürstenfeld. Though I enjoyed my time in Fürstenfeld, it is great to be back in a city. Graz is a big university town and during the academic year it is pulsing with energy. In addition to my work in two high schools I also attend a weekly German conversation group for locals and foreigners and volunteer at a day center for dementia patients. This provides a for an interesting mix of people I see throughout the week; young and old, Austrian and ex-pat.
When I first committed to being a teaching assistant in Austria I felt hesitant about it and I doubted I would stay on for a second year. But now after being here more than a year I can safely say that I made a good decision. The program offers valuable work experience, a chance to explore a profession and a different culture, and taking part in it has given me confidence in my abilities as a teacher and a German speaker. And as if that were not already enough, my time here has also answered that age-old nagging question: what do you say if you see a squirrel running in Austria? Oachkatzlschwoaf!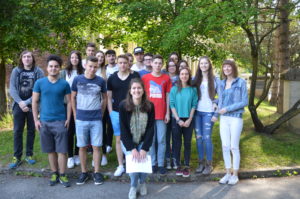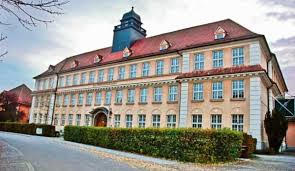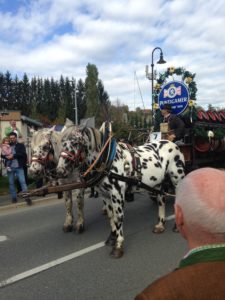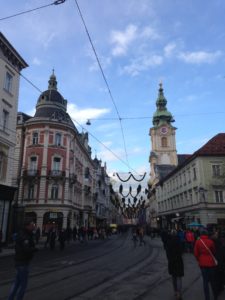 Jessie Light '08, just returned from Edinburgh, Scotland, writes:
Studying German and participating in the study abroad program to Berlin and Vienna definitely instilled a bit of wanderlust in me, making me unwilling to immediately settle geographically or vocationally. After graduating in 2008, I moved to Edinburgh, Scotland, where I worked at Starbucks and had a fantastic time exploring the city and re-learning what it is like to read books for pleasure! This summer I will start a year-long organic farming internship in Indiana, focusing on the intersections between eco-justice and spirituality, where I will grow organic veggies and work with honey bees and alpacas. After that, I hope to move to San Francisco to study baking and pastry arts and perhaps, one day, open a bakery!
Emma Case '07,  student at Boston College Law School, writes:
I plan to complete a JD at Boston College Law School with a Certificate in Human Rights and International Justice. Since Mac, I've worked in a Congressional office, a bank, and a law firm. I wasn't sure what I wanted to study when I came to Macalester, but after my first German Studies class, I knew I was in the right place. The program is interdisciplinary, and attracts people with varied interests, so every class has at least one philosopher, art historian, political scientist, biologist, poet and student who doesn't know what they are going to do with their lives (that was me). My adviser helped me figure out what I wanted to do and who I wanted to be, even though most of my questions went beyond academics and German Studies. I don't think you can find a more involved or caring department; they push when they need to push (academically) and still find time to bake cakes and write you recommendations for law school (or whatever you eventually figure out you want to do). Take one class and I promise you'll get hooked (on the cake, if nothing else!).
Lindsay Jorgensen '07, Graduate Student in German, University of Minnesota, writes:
At Macalester, I was always impressed by the opportunities for interdisciplinary work I had as a German major. This, along with my experience as a T.A. in the department and the research I did for my honors thesis, helped me win a Fulbright grant to spend a year in Berlin as well as six years of funding to complete my Ph.D. in German Studies at the University of Minnesota. After completing my degree, I look forward to teaching German language and literature at a college or university.
Breanne Goodell '06, M.A. candidate, Georgetown University's Walsh School of Foreign Service:
I came to Macalester with no intention of majoring in German. Luckily, the talented faculty inspired me to persevere through the mystifying world of grammar, and my interest in German history and literature grew.  I spent the spring semester of my junior year in Berlin and Vienna with the Macalester German Study Abroad program, and had such a great experience that I knew I wanted to return to Europe. The year after college, I was a Fulbright teaching assistant in Hildesheim, Germany.  I am currently pursuing an M.A. in German and European Studies at Georgetown University's Walsh School of Foreign Service.  My studies in German at Macalester gave me not just language skills, but the tools to look at the world in a new light.
Jon Rosenzweig '06, in the Peace Corps in Turkmenistan, writes:
I am in Turkmenistan with the Peace Corps, teaching English for the next 2 years.  I am not using much German, but study abroad and the German major did inspire me to join the PC in the first place, and to learn a new language.
Demonstrating how fluency in German leads to even greater linguistic challenges, Jon's blog describes his achievements in Turkmen: "So after 3 months of training, we are now officially volunteers. We had a big swearing-in ceremony, and I got to give a speech. It was pretty intense. I was up in front of the rest of the volunteers, PC staff, all of the host families, our teachers, possible representatives from the government, and the American ambassador. I wrote the speech in English, then translated it myself into Turkmen. Maya, my Turkmen teacher, looked it over, and translated it into actual Turkmen. Each word gained about 30 suffixes, or 3 inches, depending how you measure. By the time I finished (it was a page long), my mouth felt like it was packed with cotton, but it was definitely a rush. I threw in a joke about eating camel for good measure.
Matthew Collins '04, Chief Executive Officer of Integrated Ecosystem Market Services, writes:
Although there appears at first glance to be little connection with what I'm doing now—I've started my own company working on carbon emissions– or my later education, an MS in environmental policy, I have no doubt that the German degree was critical in bringing me to where I'm at today. Already on Mac's German study abroad as an undergraduate, I started down the environmental path, learning about sustainable agricultural practices from a vintner and village mayor outside of Vienna and completing a project on environmental challenges associated with the EU15 to EU25 transition.  I also had the opportunity to work as an intern at the Austrian Ministry of Agriculture, Forestry, Water and Environment. After college I was able to land another fantastic internship in Berlin with an environmental think tank called Ecologic, as well as get some funding from DAAD for a research project on German wind energy policies and their potential for deployment in the US. Now that I am in the environmental business sector working on carbon emissions, all of these experiences continue to inform my work.
Kristina Krohn '03, medical student, University of Minnesota, writes:
During my interview for medical school my interviewer actually began speaking to me in German; he was obviously impressed when I easily responded in German.  More importantly to me, after that interview I got into medical school.  Even now I speak German regularly, as I am paired with a medical student from Germany doing a pediatric rotation in the Minneapolis.
Throughout medical school my experience with the German Department at Macalester has given me the upper hand compared to my classmates, as a lot of medical history happened in Germany and Austria.  On my study abroad in Vienna, I saw the original endoscope, amazing wax human replicas and original texts from when hand washing was discovered to prevent the spread of disease.
Most importantly to me, through my studies with the German Department and the study abroad offered through Macalester, I gained a level of cultural competency that my fellow medical students did not receive in their undergraduate science-based educations.  You can learn the science in medical school and pre-med classes, but it is difficult to help your patients if you cannot communicate with them.  By communication I mean more than just language.  What I learned by studying German at Macalester was how to notice cultural differences and respect them.   Interpreting a county's culture and history and being able to know how it may affect my patients now makes me a better physician.  I am surprised by how much my fellow medical students, and my teaching physicians, respect me for my ability to cross cultural barriers and truly communicate with my patients.  This ability has opened many doors for me and for my future carrier as a doctor.