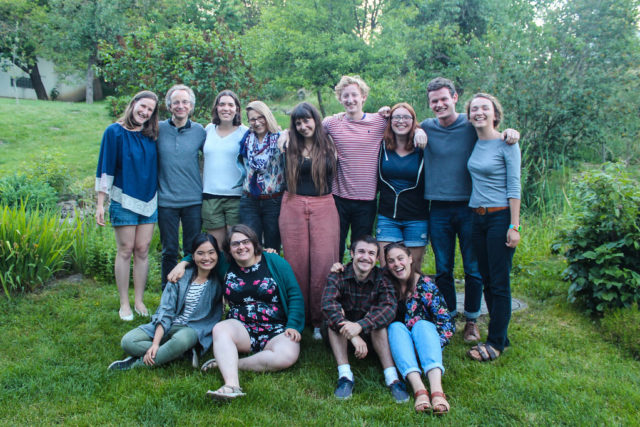 Students participating in the Macalester German Study Abroad program in Spring 2017 were asked to share some of their favorite experiences while abroad in Berlin and Vienna. Following are their responses:
Hannah Gray '18 (Linguistics)
In Vienna I loved the Eissalons! Ice cream shops were everywhere and they were always so delicious. Two scoops usually cost less than €3 and they were great for any time of day. My favorite flavors were probably mango, chocolate orange or pomegranate.
Matthew Kolasny '18 (Geography)
Over the course of this long semester there are so many opportunities to travel throughout Europe. Berlin and Vienna are both incredible in their own right, but you always have the independence to go exploring one weekend if you feel like it! I visited ten different countries in my six months abroad, including trips that were built right into the program – we got to see Trieste and Bucharest, two places I might not have otherwise seen.
Anna Lane '18 (German Studies & International Studies)
One of my favorite parts of Vienna were the fitness classes they offered. I took advantage of both strength and conditioning and horseback riding. While strength and conditioning could be stressful at times, it was a great way to exercise, leave the Macalester bubble, and feel like a true Viennese student. In addition, horseback riding was a wonderful way to get out of the city and spend time doing something I love while learning some new vocabulary.
Katie Lund '18 (German Studies & Environmental Studies)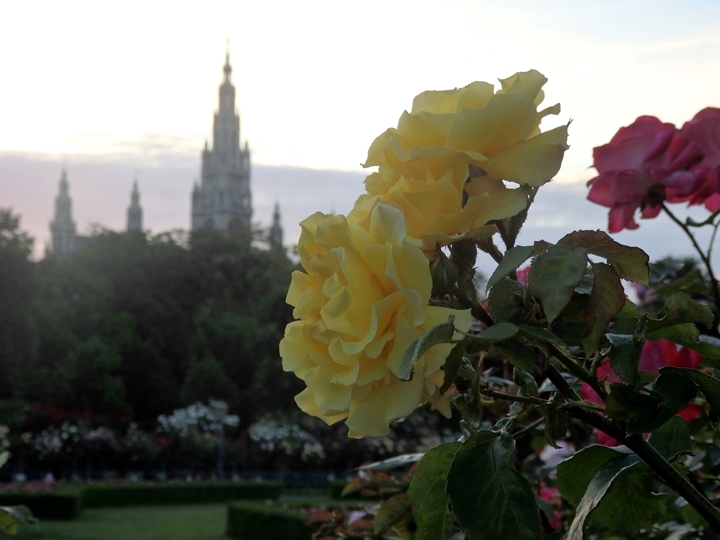 Vienna is an incredibly beautiful architectural city. You can feel the imperial past of this capital city oozing out of the streets every time you walk past the Staatoper or Stephansdom. One of my favorite things about Vienna was its beautiful parks and watching them evolve as spring changed to summer. Some of my favorites were the expansive gardens at the Schönbrunn Palace, the lively Stadtpark, and Volksgarten, which overlooks the Burgtheater and the Rathaus. These parks are open to the public and are the perfect spots to study outside on a sunny day, meet up with friends, have a picnic lunch, or take a walk. The people watching is pretty great too.