Note: If you are a new employee to Macalester, moving to the twin cities, and interested in living near campus, please call our office about available housing. Current Macalester faculty/staff and community members, please see the listings below. 
Property listings on this page are generally within a one-mile radius around the college campus.
How to Request a Listing
Complete the Housing for Sale or Rent Form
Submit up to six JPEG photos to

[email protected]
Please contact us when your property has rented or sold. Listings older than 90 days will be removed.
ADDITIONAL RESOURCES:
Other resources for finding a home in the Macalester-Groveland neighborhood can be found at the bottom of this page.
CURRENT LISTINGS:
2BR/2 Bath duplex for Rent: 1509 Summit Avenue
Price: $2600 per month
Available July 1:
Enjoy the historic charm of this upper unit Summit Avenue duplex. Lots of windows illuminate the formal living and dining rooms, two bedrooms and two full baths, with one extra bedroom space in the sun room. Hardwood floors, original decorative moldings and crystal chandelier, high ceilings and spacious rooms, with a bonus lower-level family room. Updated kitchen with stainless steel appliances and granite counters. Washer/dryer hookups and off-street parking with one garage space included. Private entry with shared backyard, just one block from Grand Avenue and just two blocks from Macalester College; many coffee shops, restaurants and public transportation nearby. Easy access to both downtown St. Paul and Minneapolis.
Contact: Dean Martinson  970-586-2653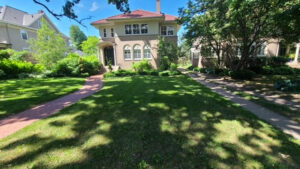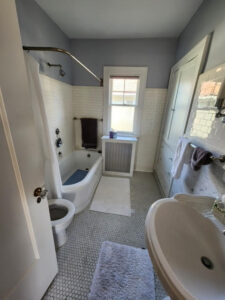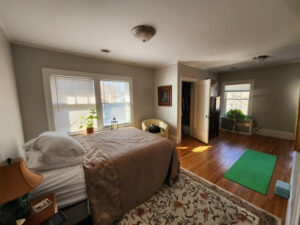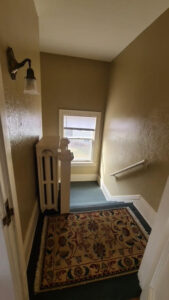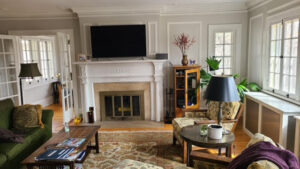 posted: 5/5/23
5 Bedroom/2 Bath House for Rent, Grand Avenue
Located less than a half block away from Macalester college this 5 bedroom, 2 bathroom home is at a perfect location for students. The hardwood floors have been recently refinished, and there is an on site washer and dryer. The house includes a fenced in backyard with privacy from neighbors and nearby shops which include Dunn Brothers, Breadsmith, and the Macalester bookstore. The home is 1439 sqft, unfurnished, and utilities are not included in the rent. It is located right by a bus stop where the A line can take you through the city, to other universities, and to the green line light rail. Rent does not include utilities such as water, gas, or trash. Pets are negotiable. Street parking only. No smoking. Lease is for 1 year.
The contact information is Kevin Ramirez at [email protected] or 651-231-8671.
posted: 5/5/23
Studio apartment for Rent, Grand Avenue
Price: $980 per month includes heat, water, recycling and sanitation.
Spacious, first floor unit, in a quiet, clean, and well maintained 19 unit building, one and a half blocks east of Snelling Ave. on bus line. Walking distance to Fed Ex, restaurants, coffee shops and Macalester College. Hardwood floors, large full length closet plus a second walk-in closet. (Sometimes tenants put a dresser or a desk in here.)  Newer Renewal by Anderson Windows. $980.00 per month includes heat, water, recycling and sanitation. (you have your own thermostat and circuit breaker in the unit). Coin Laundry in building.   Non smoking on premise, no pets.  Unit is wired for a window air conditioner (A/C unit provided by tenant).  Safe Friendly Neighborhood. Security cameras on outside and inside of building.  Available June 1, or August 1 2023 or September 1 One person per unit.  One year lease.
Call Delorez 651-398-7536. [email protected]
posted: 5/5/23
2BR main floor duplex for Rent: 1901 St. Clair Avenue
Price: $1,535/month + utilities (Tenants responsible to mow and shovel at this rental rate)
Sunny, beautiful main level duplex available immediately!
Ideally located – walkable to Widmer's neighborhood grocery store, Groveland Tap, Macalester College, St. Catherine University, University of St. Thomas, Groveland School, Nativity School, River Boulevard. Walking and biking trails on the busline. Main level features hard wood floors, 2 Bedgroosm, 1 bathroom, back porch, huge basement available for storage. Rent includes free laundry, garage parking for 1 car (shared garage), water/sewer and trash. Tenant pays heat, electricity, cable. Minimum 1 year lease. Security deposit $1535. Good, experienced owner who lives nearby.
Contact : Gabrielle, cell 651-404-3685, [email protected]
3BR for Rent (4 person): 2051 Portland Avenue
Price: $2,050/month + utilities
1400 sf, 3BR, 1 Bath for 4 people. 1 mile from campus. Onsite laundry in basement. Backyard to be used by tenants. Some off-street parking available, additional street parking via City of St. Paul street permit. Near Bus line 63: pick up at Grand Ave & Cleveland Ave N. & Drop off at Snelling and Grand. 6 min. bus ride. Bike storage in garage. Security lighting at front/rear doors on all night. Upper and lower unit available.
Contact : Pete Lehner, cell 612-963-4844, [email protected]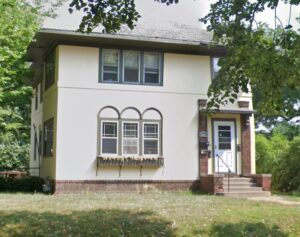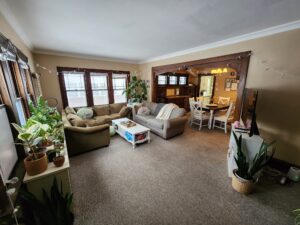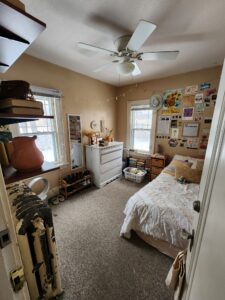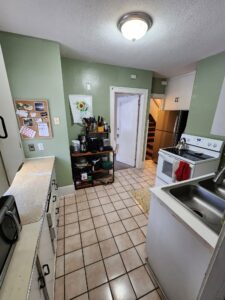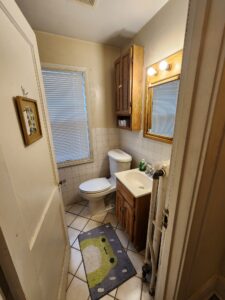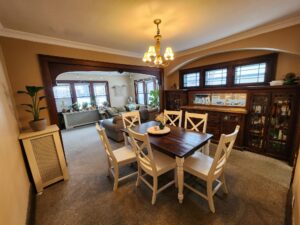 posted: 2/10/23
Furnished 1BR Apartment for Rent: 1113 Lincoln Ave.
Price: $85 per night as airbnb short term, negotiable for long term lease
Bright, airy and clean basement unit with lower ceilings in Crocus Hill home. This apartment is fully furnished with 2 couches, TV, desk. The bedroom has a Queen sized bed and full dresser. The kitchen area has an electric cooktop, full size microwave, refrigerator, toaster and coffee maker. Washer/Dryer located in the common area of the house basement.
Walk to Grand Avenue restaurants, Starbucks and shop from local businesses. Kowalski's Market; 0.3 mi; Trader Joe's 0.9 mi; Mississippi Market Whole Food 1.2 mi; Macalester College 1.3 mi with easy access via the 63 bus on Grand. Note: A section of the living room (see pictures) the ceiling is low about 5'8".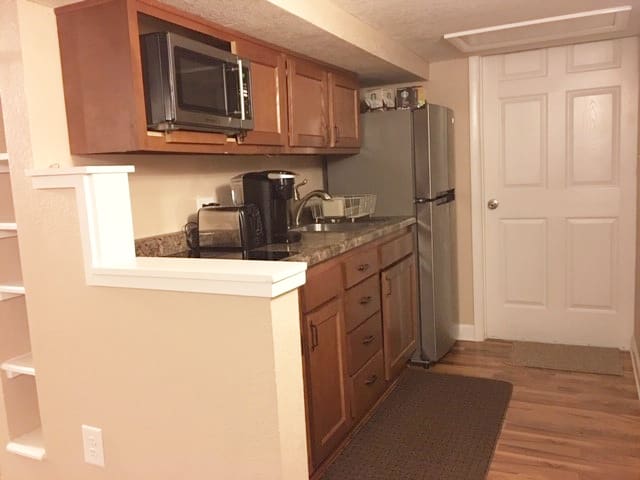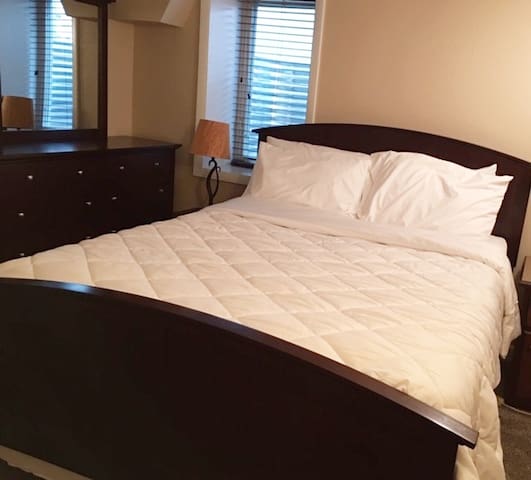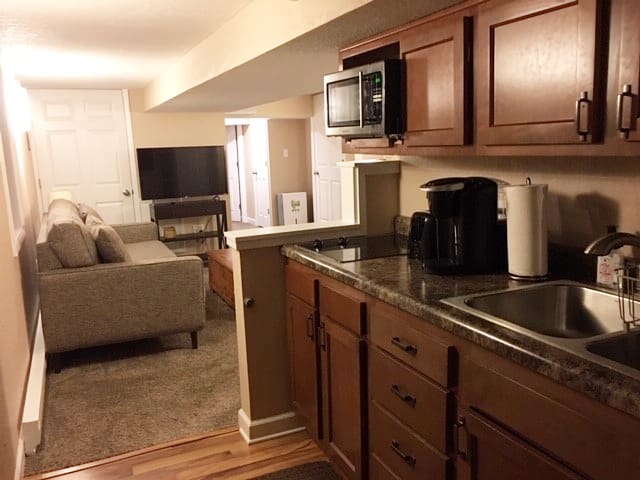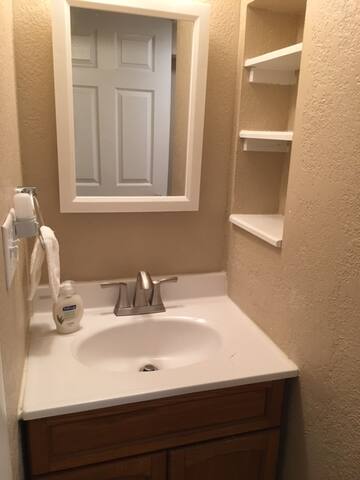 Contact: Grace  [email protected] or airbnb listing
Did not find what you are looking for? Here are more resources:
Our office has first hand recommendations for Realtor Steve Townley who lives a block from Macalester and has decades of experience finding housing for people in this neighborhood.
Satisfied customers highly recommended Realtor Natasha Cejudo, a Mac alum that lives near Macalester with area expertise and a long list of Mac Alum clients.
Many of our faculty have recently used Realtor Brian Wagner. Brian lives in the Macalester neighborhood, is very involved in the community and has a strong focus on customer service.
Padmapper, Zumper, Zillow, and Apartment List offer easy ways to search for housing in the neighborhood that has been advertised online.
Many landlords post signs on properties for rent, so driving the neighborhood where you would like to live is a very good idea.
Finally, the neighborhood's free bi-weekly neighborhood newspaper, The Villager, has a few listings.