Note: If you are a Macalester employee interested in living near campus, please call our office about available housing.
Property listings on this page are limited to a one-mile radius around the college campus. Exceptions will be made for current Macalester faculty and staff.
How to Request a Listing
Complete the Housing for Sale or Rent Form
Submit up to six JPEG photos to highwinds@macalester.edu
Please contact us when your property has rented or sold. Listings older than 90 days will be cleared.
Other resources for finding a home in the Macalester-Groveland neighborhood:
Villager: every two weeks free community print newspaper lists housing for sale or rent; available at Dunn Bros. and the Campus Center.
Padmapper: a website that helps you locate rental housing by zip code (55105), rent amount, & size.
Listings
3BR Duplex for Rent: 1945 Lincoln Avenue
Price: $1950 per month
Beautifully Maintained, 3BR upper duplex on a sunny, corner lot. Sunroom, LR, DR, French Windows, Ceiling Fans and Wood Floors throughout. Dishwasher and gas stove in updated kitchen. Free laundry in basement. Basic cable and wireless internet included. Tenant pays heat and electric. 1 year lease.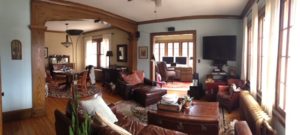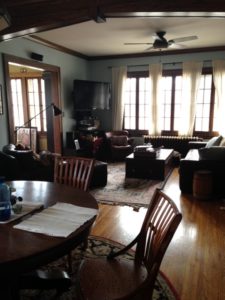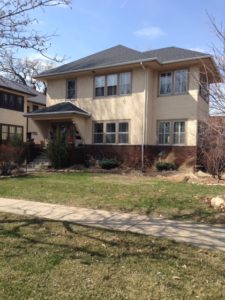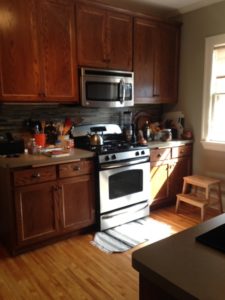 Contact: Cynthia Levine cynthiaraelevine@gmail.com
Posted: 8/17/19
Private Room for Rent: 11 Summit Court #14
Price: $800 per month
Private room for rent in beautiful Summit Avenue condo. Rent is all inclusive. 3rd floor walk-up, completely furnished.
Contact: Kelle Green snapgreenshots@gmail.com
Posted: 8/17/19
4BR/3Bath House for Rent: 1625 Selby Avenue
Price: $2295/month
Description: https://www.ccipropertiesmgmt.com/currently-available-1625-selby-avenue
1625 Selby Avenue offers 4 bedrooms. 3 bedrooms with full bathroom upstairs. Living room, formal dining room, eat-in kitchen and half bathroom on the main floor. 4th bedroom in the basement. Located near the lively intersection of Snelling at Selby, enjoy easy access to Whole Foods, restaurants, bars, shopping, public transportation and more!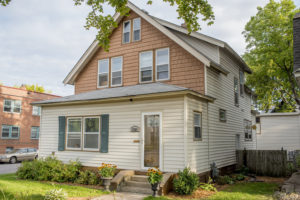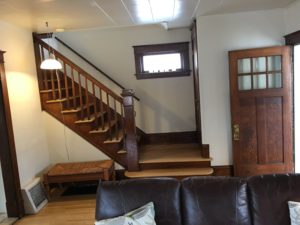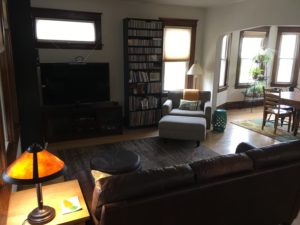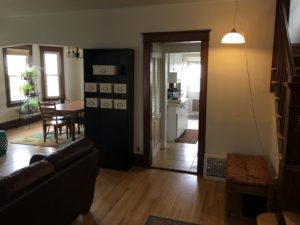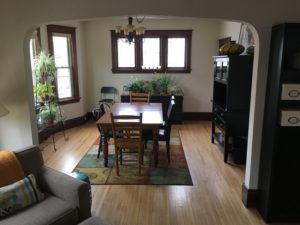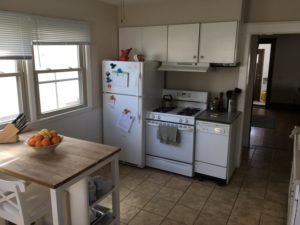 Contact Name: Marianne Kipp, 651-225-4164
Posted: 7/17/19
Condos for Rent: 330 9th Street East
Luxury brick and timber loft apartments in St. Paul's historic Lafayette neighborhood, artfully remodeled and ready for immediate occupancy after extensive full building renovation.
Enjoy easy access to highways. The Schurmeier Lofts are centrally located within the city while being a short walk to CHS field for Saints baseball games, the farmer's market, lowertown dining and entertainment district and more!
2BR Price: $2295/month
2 Bedroom unit, over 1200 square feet, upper level with great city views.
1BR Price: $1495/month
1 Bedroom unit, over 600 square feet, second floor with great city views.
https://www.ccipropertiesmgmt.com/currently-available-the-schurmeier-lofts

Contact : Marianne Kipp, 651-225-4164
Posted: 7/17/19
2BR Apartment for Rent: 1860 St. Clair Avenue
Price: $1200 per month
This renovated 2 BR apartment is the lower unit in a turn-of-the-century duplex.
It features large living room and dining rooms that are great for entertaining. Adjacent is a full kitchen. The two bedrooms are equal in size and have built-in closets. The bathroom has lots of natural daylight. There is also a 3-season front porch. The entire unit was renovated recently. The duplex also has new windows, heating system and boilers. You will love your utility bill! The location is in walking distance to the three colleges in the area as well as many restaurants and grocery stores.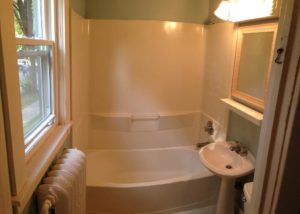 Contact: Steve at 651-900-0009.
posted 7/10/19
Apartment for Rent: 103 Victoria Street
Price: $1500 per month, one year lease
2nd floor apartment, 900 sf. Beautiful new kitchen, hardwood floors throughout, w/d and storage in the basement. Walk to Grand and Selby Shops and Restaurants. Easy access to both downtowns via I94 or lightrail. No Smoking. Available for a June 1st move-in.
Contact: 651-224-2148
Posted 5/7/19
6BR/6Bath House for Sale: 1504 Summit Ave
Price: $874,900
Comfortable living in this prized Summit Avenue home on large level lot. Super energy efficient with low energy costs, handsome woodwork, gleaming wood floors, fireplaces. Spacious south facing family room, 3 season porch and finished basement level. All in impeccable and updated condition. Updated mechanicals, energy fit home award! See the full listing here.
Contact:  Laura Millberg 651-492-2086
Posted 5/7/19
2BR/1Bath Upper level duplex for Rent: 1916 Summit Ave
Price: $2,000
The available unit is the upper unit of one of Summit Ave's original up/down duplexes. It is impeccably maintained featuring a new kitchen, and its own private in-unit laundry facilities. Just one block to Grand Ave restaurants, movies and shops, and just a few blocks to the stunning Mississippi River. Among the best locations in St Paul! No pets and no smoking.
More information and link to apply here: https://home.cozy.co/apply/#!/608264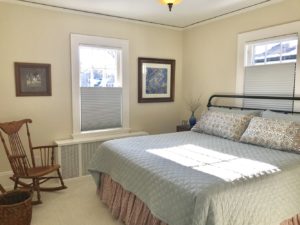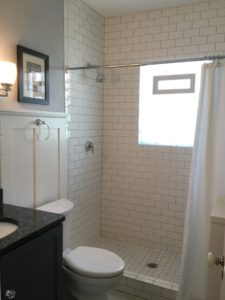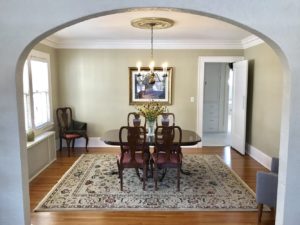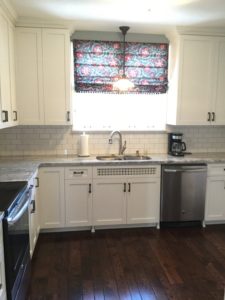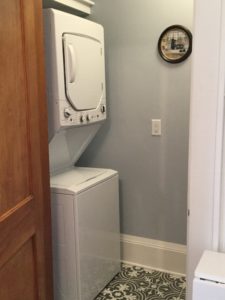 Contact: Stephen SBVen@msn.com.
posted 4/19/19
5BR/2Bath Home for Rent: 888 Ashland Ave
Price: $2,750
5 bedroom/2 bathroom home located just 2 blocks from Grand Avenue shops and restaurants in St. Paul. We are two miles from Macalester campus in a very walkable, beautiful neighborhood. Our Victorian home has an open floor plan with a modern kitchen, hardwood floors, a large screened in back porch, a fenced in backyard, and two car garage. It can be rented furnished or unfurnished.

Contact: Emily Jacobs 763-732-3830
posted 4/19/19
Home For Rent: 4344 Colfax Ave. So., Minneapolis 55409
Price: $2495 per month, available November 1
This home is an ideal location for a family. It is on a small hill with a front porch. It has a  fireplace in a sunroom with a view of the private back yard and a sauna in the basement. The deck and backyard are there to enjoy Fall Spring and Summer. Lake Harriet, Minnehaha Creek, Farmstead and Lynnhurst Parks offer recreational opportunities.
Barton the neighborhood school , K to 8 th grade a block away, has an excellent reputation. There are several other good public and private schools nearby. The Bryant bus line has connections to light rail and crosstown bus service.
Three bedrooms, two double and a single. The one with a single bed also has a bunk.
It is a 20 minute drive on the freeway to Macalester. It is also just a block from bus connections to light rail from Downtown Minneapolis.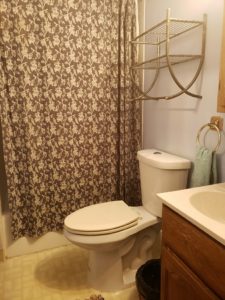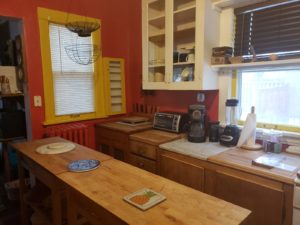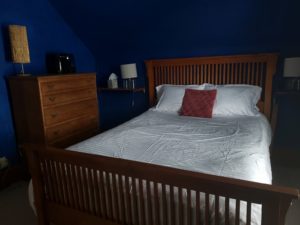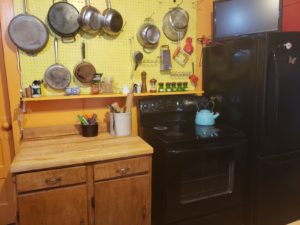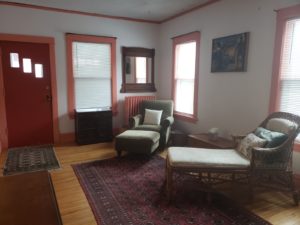 Contact: Janene janene@christyliving.com
Posted: 7/10/19
Short term 2BR Furnished House Rental:  1710 Berkley Avenue,  St. Paul MN 55105
Price: $1500 per month
2 bedroom, 1 bath two-story house in Mac-Groveland available for rent Sept.-Dec. 2019. Downstairs features large living room, dining room and kitchen, along with a cozy sun room for office or other. The house has a spacious back yard, fantastic and friendly neighbors, and will be rented fully furnished. Rental price includes garbage and water. Tenants responsible for gas, electric, and internet.
Contact: Katy Splan 651-434-7638
Posted: 3/1/19
The Grove: New Rental Apartment Building opening near campus in September
Located in the charming and energetic Macalester-Groveland neighborhood, they have created 118 well-thought-out residences full of modern luxuries and conveniences. All nestled right in the middle of a place proud of its history and excited about its future is a new apartment building on the corner of St. Clair and Snelling that will open in September of 2019. Click here to link to their website.
Did not find what you are looking for? Here are more resources:
Our office has first hand recommendations for Realtor Steve Townley who lives a block from Macalester and has decades of experience finding housing for people in this neighborhood.
Satisfied customers highly recommended Realtor Natasha Cejudo, a Mac alum that lives near Macalester with area expertise and a long list of Mac Alum clients.
Many of our faculty have recently used Realtor Brian Wagner. Brian lives in the Macalester neighborhood, is very involved in the community and has a strong focus on customer service.
Padmapper, Zumper, Zillow, and Apartment List offer easy ways to search for housing in the neighborhood that has been advertised online.
Many landlords post signs on properties for rent, so driving the neighborhood where you would like to live is a very good idea.
Finally, the neighborhood's free bi-weekly neighborhood newspaper, The Villager, has a few listings. However, it is only available in print.