Note: If you are a Macalester employee interested in living near campus, please call our office about available housing.
Property listings on this page are limited to a one-mile radius around the college campus. Exceptions will be made for current Macalester faculty and staff.
How to Request a Listing
Complete the Housing for Sale or Rent Form
Submit up to four JPEG photos to highwinds@macalester.edu
Please contact us when your property has rented or sold. Listings older than 90 days will be cleared.
Other resources for finding a home in the Macalester-Groveland neighborhood:
Villager: every two weeks free community print newspaper lists housing for sale or rent; available at Dunn Bros. and the Campus Center.
Padmapper: a website that helps you locate rental housing by zip code (55105), rent amount, & size.
Listings
1BR/1 Bath Apartment for Rent: 1664 Grand Avenue, St. Paul
Price: $925.00
Description: 1BR apartment on the 2nd floor with large LR/DR area, many original details including built-in in the DR. Recently renovated kitchen with small breakfast nook. Great location close to restaurants and shopping on Grand. European-style washer/dryer unit in the apartment. Rent includes heat, water, sewer, trash; resident pays electric, cooking gas and any cable/internet service desired.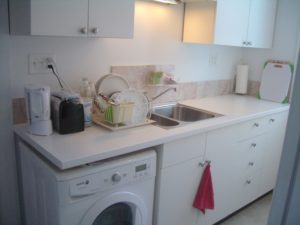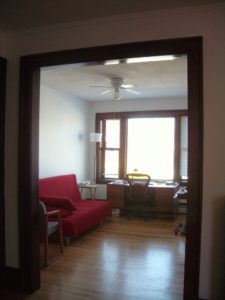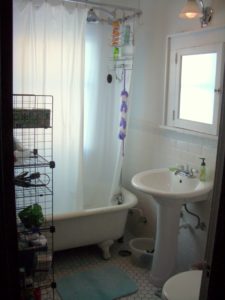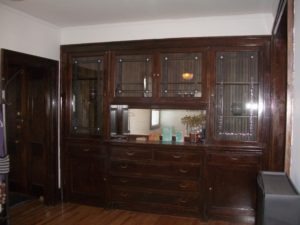 Contact: Susan 651-696-6552 or highwinds@macalester.edu
Posted: 9/4/18
4BR/1.5 Bath House for Sale: 2121 Como Avenue, St. Paul
Price: $383,600
Description: Classic 1907 Craftsman with a plethora of it's original charm! The woodwork has been meticulously cared for, hardwood floors and beautiful carpeting throughout. 10 foot ceilings. Home has been updated with forced heating and air, upgraded electrical(100 amps), new quartz counters, custom cabinets and more!
Great historical neighborhood (St Anthony Park)near U of M St Paul campus, and walk to parks and shops. Four Bedroom/1.5 Bath, finished attic, and  wooded lot. Approx. 1547 SF.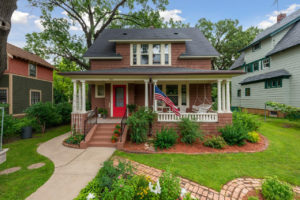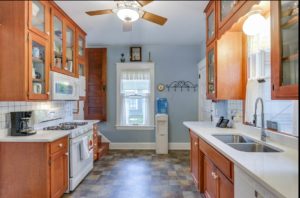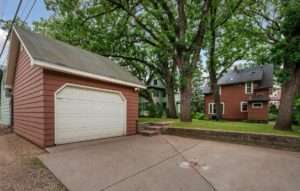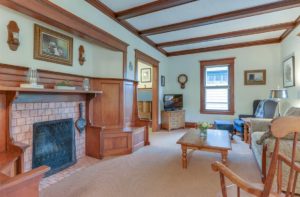 Contact Name: Mark Seeley 612-963-3806
Posted: 8/25/18
House for rent: 2BR/1 Bath,  1074 Goodrich Avenue, St. Paul
Address: 1074 Goodrich Ave, St Paul, MN  55105
Price: $2100 per month
Description: Newly rehabbed, spacious, traditional, upper duplex.  Formal living & dining room, eat in kitchen with new SS appliances, 2 bedroom with sun room off master bedroom, one bath, hardwood floors & built in hutches.  Back yard with patio, single car garage with garage door opener, storage, laundry in basement.  Rent + heat, electric and cable. No pets. Non smoker. Shown by appointment. References required.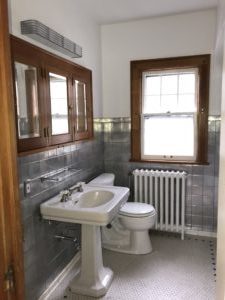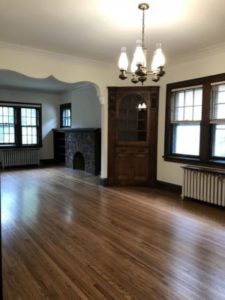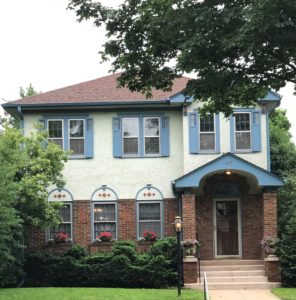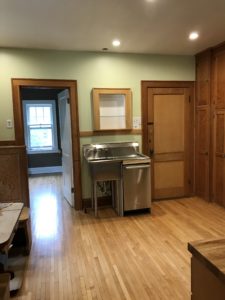 Contact Name: Marian Biehn  651-645-2234
Posted 8/20/18
House for rent: 4BR/2 Bath,  2034 Portland Avenue, St. Paul
Price: $2650.00/month
1500 square foot 4BR, 2 Bath house for rent. Unit features, Washer/Dryer in Unit, Off-Street Parking, Pets Not Allowed, Dishwasher, Hardwood Floors, Deck, Smoke-Free. Available September 1.  Maximum of 4 occupants.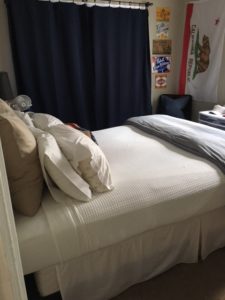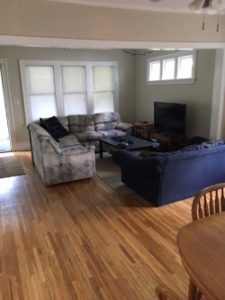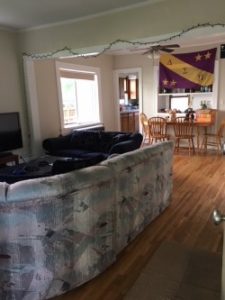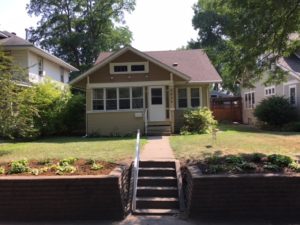 Contact Info: Bob 651-231-0257 or bob_dickhausen@hotmail.com
Posted 8/20/18
Apartment for rent: Furnished 1BR at Ashland and Fairview, St. Paul
Price: $1150 per month, including utilities and Century Link Internet
This charming, garden-level 1BR apartment has been recently renovated and furnished. It is ready for move-in. Located in a 14-unit quiet building, this apartment features its own entrance from the street. Common Laundry are right out your door as well as a sizable storage unit.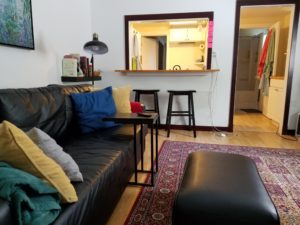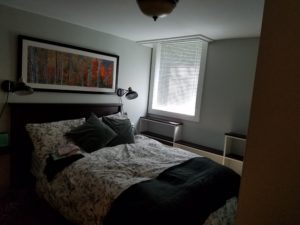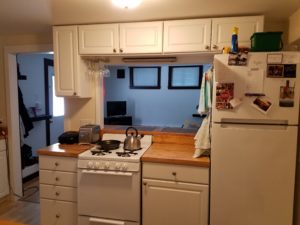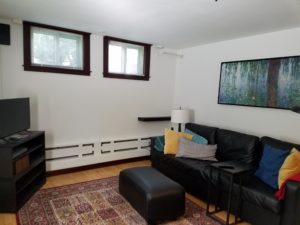 Contact: Susan 651-696-6552 or highwinds@macalester.edu
Posted 8/20/18
House for rent: 3BR, 1 Bath, 3244 42nd Avenue South, Minneapolis (Longfellow)
Price: $1890 per month not including Tenant covered costs as noted and lease initiation costs. Full details available upon request.
This charming home is nestled just blocks from The Blue Door Pub, Hi-Lo Diner, Longfellow Market, Turtle Bread Bakery, and the Mississippi River. Enjoy all the classic character of hardwood floors, original woodwork, front & back porch, fenced in backyard with paver patio, fire pit, and an over sized 2 car detached garage! Quick access to Minneapolis & St Paul via bus, bike, or car. The house is equipped with forced air heating and cooling. Perfect for bikers, runners, and gardeners with easy access to both the West River Road and Midtown Greenway biking Trails, with a well cared for yard with both vegetable and perennial gardens. Owner pays trash, water, & recycling fees. Tenant is in charge of yard work and snow removal – a service can be hired for an additional $150 a month. Tenant pays for gas, electrical, internet, and TV services. No pets allowed. Enjoy the neighborhood feel with a well loved home – 12 month lease only, available as early as October 15th.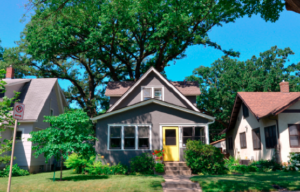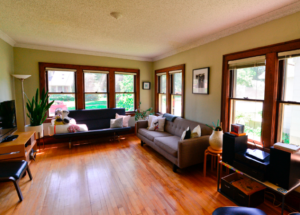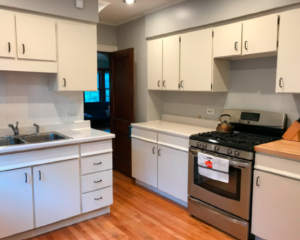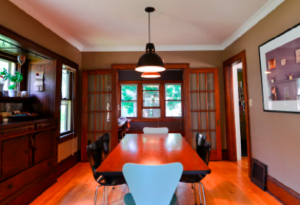 Contact for more information: 3244longfellow@gmail.com
Posted 8/20/18
1BR Apartment for Rent: 103 North Victoria Street, St. Paul
Price: $1200 per month
This first floor apartment has the following features: walking distance to Grand Avenue shops and restaurants; large living room, formal dining room with crystal chandelier, great kitchen, large bedroom with walk-in closet, clawfoot tub with shower, original woodwork and hardwood floors. One year lease, renewable.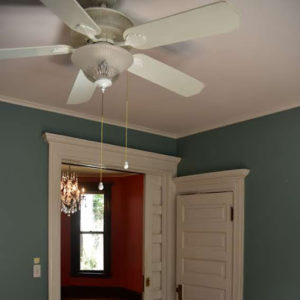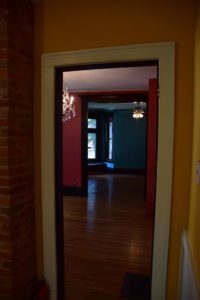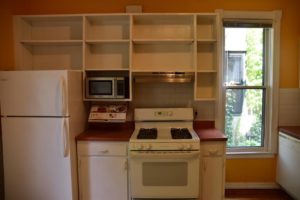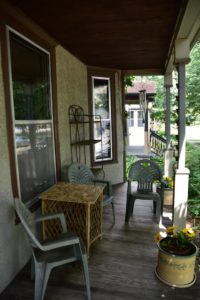 Contact: Val 612-720-2148
Posted 7/31/18
2076 Dayton
Close to campus, remodeled kitchen, refinished floors, heat included, secure entrance.
Contact: BPM Leasing Services bpmforrent@aol.com
Posted 7/31/18
4Br/2 bath House for Rent: 2023 Jefferson Avenue
Price: $1500 with utilities, FURNISHED, include utilities and off street parking (garage with small car)  and the usual things found in a home…..cooking options (gas) and laundry facilities, and land line and internet but you are on your own with cable.
Photos here.
The pictures of the house interior and the outside look better than the pic due to the time of the year when the pics were taken as well as the not yet developed greenery constituting the hill and upper yard now. The interior shots are "staged" so the lived-in condition is different but looks more lived in not differing greatly from the basic layout of the living spaces.
No pets, smokers, partiers or those into chemicals or drinking, no kids. It is also not a place where extras are paraded in and out for company for obvious reasons of liability or losses from others not in a financial relationship with me. I am imagining a studious sort who works all the time and is seldom home except to come here and retreat and restore or even do more work here. Yard work and shoveling are your call; do it yourself or hire neighborhood options at least for shoveling or leaf service at the end of the fall season. Equipment is here.
Contact Name: MMauritz, 651 493-1776 land line; 651 297-8542
Posted 7/31/18
2BR House for Rent: 4343 42nd Ave S, Minneapolis, MN 55406
Price: $1700 a month + utilities (approx. $250 a month)
Live in Longfellow! 2BR house for rent in a gorgeous part of South Minneapolis. Garage, hardwood floors, lovely garden. Washer/dryer, dishwasher, central A/C. Just a few blocks to light rail, Mississippi River, Minnehaha Falls, A Line bus. Small pets negotiable. One year lease.
Contact: Scot Covey, scotcovey@gmail.com
More photos atwww.scotcovey.com/scotcovey/house-for-rent
 
Posted 5/31/18
Did not find what you are looking for? Here are more resources:
Our office has first hand recommendations for Realtor Steve Townley who lives a block from Macalester and has decades of experience finding housing for people in this neighborhood.
Satisfied customers highly recommended Realtor Natasha Cejudo, a Mac alum that lives near Macalester with area expertise and a long list of Mac Alum clients.
Padmapper, Zumper, Zillow, and Apartment List offer easy ways to search for housing in the neighborhood that has been advertised online.
Many landlords post signs on properties for rent, so driving the neighborhood where you would like to live is a very good idea.
Finally, the neighborhood's free bi-weekly neighborhood newspaper, The Villager, has a few listings. However, it is only available in print.