Note: If you are a Macalester employee interested in living near campus, please call our office about available housing.
Property listings on this page are limited to a one-mile radius around the college campus. Exceptions will be made for current Macalester faculty and staff.
How to Request a Listing
Complete the Housing for Sale or Rent Form
Submit up to four JPEG photos to highwinds@macalester.edu
Please contact us when your property has rented or sold. Listings older than 90 days will be cleared.
Other resources for finding a home in the Macalester-Groveland neighborhood:
Villager: every two weeks free community print newspaper lists housing for sale or rent; available at Dunn Bros. and the Campus Center.
Padmapper: a website that helps you locate rental housing by zip code (55105), rent amount, & size.
Listings
2BR House for Rent: 4343 42nd Ave S, Minneapolis, MN 55406
Price: $1700 a month + utilities (approx. $250 a month)
Live in Longfellow! 2BR house for rent in a gorgeous part of South Minneapolis. Garage, hardwood floors, lovely garden. Washer/dryer, dishwasher, central A/C. Just a few blocks to light rail, Mississippi River, Minnehaha Falls, A Line bus. Small pets negotiable. One year lease.
Contact: Scot Covey, scotcovey@gmail.com
More photos atwww.scotcovey.com/scotcovey/house-for-rent
 
Posted 5/31/18
2BR Duplex unit for Rent: 1935 Summit Upper Duplex, $1500/month
This owner/occupied upper duplex which features a well landscaped front garden, has a tree top view of historic Summit Avenue.  It is suitable for one or two mature adults with its two bedrooms/one full bath.  The spacious living room features a gas fireplace.  The DR has a full wall built in buffet.  The well lighted kitchen features both a dishwasher and trash masher.  Laundry facilities are available in the unit.  On street permit parking is available.  This is both smoke free and pet free property.  Recent update will soon be completed.  Available June 1, 2018 and prefer for a one year lease, renewable.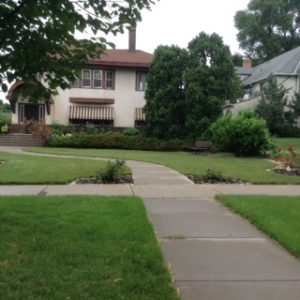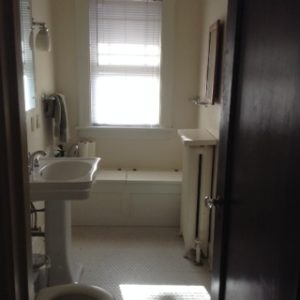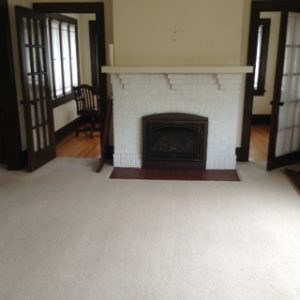 Contact: Rachel Westermeyer, weste065@umn.edu, 651/644-3770
Posted 5/31/18
Did not find what you are looking for? Here are more resources:
Our office has first hand recommendations for Realtor Steve Townley who lives a block from Macalester and has decades of experience finding housing for people in this neighborhood.
Satisfied customers highly recommended Realtor Natasha Cejudo, a Mac alum that lives near Macalester with area expertise and a long list of Mac Alum clients.
Padmapper, Zumper, Zillow, and Apartment List offer easy ways to search for housing in the neighborhood that has been advertised online.
Many landlords post signs on properties for rent, so driving the neighborhood where you would like to live is a very good idea.
Finally, the neighborhood's free bi-weekly neighborhood newspaper, The Villager, has a few listings. However, it is only available in print.