Note: If you are a new employee to Macalester, moving to the twin cities, and interested in living near campus, please call our office about available housing. Current Macalester faculty/staff and community members, please see the listings below. 
Property listings on this page are generally within a one-mile radius around the college campus.
How to Request a Listing
Complete the Housing for Sale or Rent Form
Submit up to six JPEG photos to

[email protected]
Please contact us when your property has rented or sold. Listings older than 90 days will be removed.
ADDITIONAL RESOURCES:
Other resources for finding a home in the Macalester-Groveland neighborhood can be found at the bottom of this page.
CURRENT LISTINGS:
1BR Apartment with private garage space for Rent: 1560 Grand Avenue
Price: $1325/mo
1BR in a quiet 4-plex with large backyard greenspace. This apartment is on the 2nd floor and has a newly renovated kitchen, refinished hardwood floors and other updates. Great location walkable to transit, restaurants, shops and just steps from Macalester. The apartment faces south, east and north, opening up to lots of great light. Apartment is available December 1. Rent includes trash and recycling, water/sewer and heat. Tenants are responsible for cooking gas and electric, internet/cable. Coin operated laundry in basement. Photos below show similar apartment. Call for a tour.
Contact: Susan Lichliter at [email protected] or 651-696-6552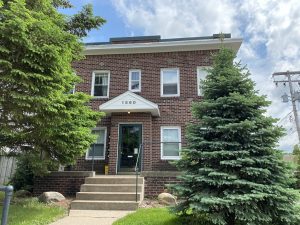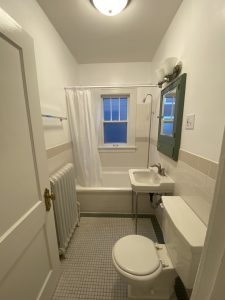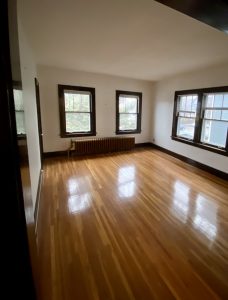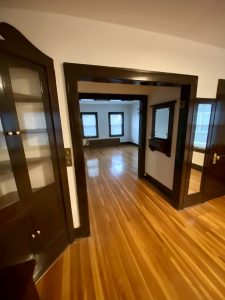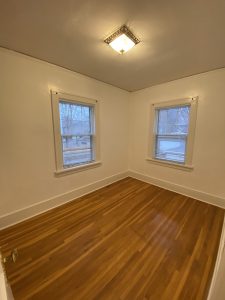 posted 11/14/22
2BR Furnished Home for Rent, Jan through August: 1710 Berkeley Avenue
Price: $1600/mo
Description: Two-bedroom, fully furnished house is available from January 1 through mid-August 2023, located a few blocks from Macalester campus in a great neighborhood with fantastic neighbors. The house is a two-bedroom, one bath two-story house with a spacious living room, dining room, sun room, and kitchen on the main floor and two large bedrooms and one bath on the upper floor. It also includes a nice yard with garden. Rent includes garbage, water, and internet. Tenants are responsible for gas and electric.
Please contact Katy Splan at [email protected] for more information and additional photos.

posted: 10/18/22
4BR House for Sale: 1762 Princeton
We have lived at our home at 1762 Princeton for almost 10 years now and are doing what so many tangletown families have done before us – moving within the neighborhood. We'll be moving just around the corner from where we are now, in January or February 2023. Our house is 4 BR, 2BA, 1800 square feet. In addition to the 4 bedrooms there is a bonus room that could be an office space. There are another 300 square feet that are close to finished in the basement, which is dry and usable. We have a one-car garage and brand new sod, patio, and landscaping in the backyard. And a new roof in 2021. Unfortunately, we have not yet invested in central air conditioning.
Contact: Jacob Van Elswyk  314-707-6808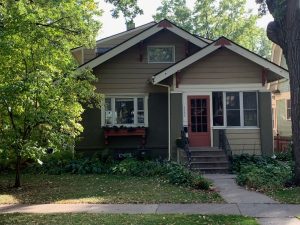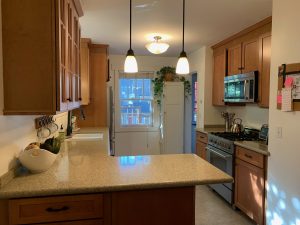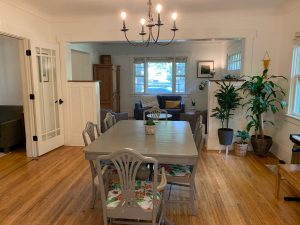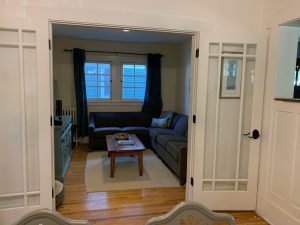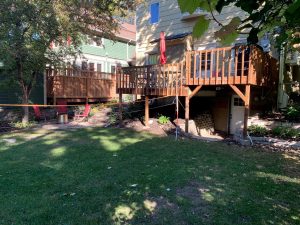 posted: 10/18/22
3BR Home for Jan through May Rental: 1783 Berkeley Avenue
Price: $2000/month + utilities
Description: Spacious house with detached garage less than a 10-minute walk from Macalester. 3BR home with office, fully furnished. Some exercise equipment in the home and plenty of inviting gathering spaces for family and friends. I am hoping to rent for spring semester, from early January through late May. I am happy to send pictures as requested.
Contact: Rebecca Ropers   [email protected]
posted: 10/18/22
4BR Furnished House for Short-term Rental: 4728 29th Ave S in Minneapolis
Price: $3000 / month
Sweet 4 bedroom / 2 bathroom home in great neighborhood available January – June 2023.
We've got a big yard with a garden and a playset, in a neighborhood with lots of kids, walking distance from multiple playgrounds, beaches and schools.  We're a half-block away from Minnehaha Creek and that bike trail, from which you can easily cover all of Minneapolis and much of St Paul.
The kitchen and main floor were recently renovated; we cook and eat and invite friends over frequently, so it's well set for that.
Additionally, we have a piano, which at least one visiting jazz professor has loved.
Contact: Ole Rapson [email protected]

posted: 9/22/22
3BR House for Rent: 254 Warwick St
Rent: $2400/mo.
3 bedroom, 2 bathroom with 2 stall garage
Newly finished basement, fully renovated kitchen and bathroom, fenced backyard, hardwood floors, 4 season front porch, bedroom patio (2nd floor), pet friendly.
Contact: Selby Moe, 612-860-3901
posted: 9/23/22
3BR House for Sale: 1965 Ashland Ave,  St. Paul, MN 55104
Price: Sale Price is $440,000.00
Description: Updated, light-filled and comfortably open 3-bedroom 2-story, perfectly located and move-in ready. Main floor laundry room, big open basement, beautiful floors and a nice front porch. Plus a great main floor sunroom/TV room. You'll feel welcome the moment you walk in. Great sight lines, too. Spacious bedrooms. Sunny yard, perfect for gardens or play. And everything is in great condition. Original tile in bath, great flow, fenced yard. You'll love it!
Contact: Diane Frances Mach [email protected]
posted: 8/23/22
Furnished 1BR Apartment for Rent: 1113 Lincoln Ave.
Price: $85 per night as airbnb short term, negotiable for long term lease
Bright, airy and clean basement unit with lower ceilings in Crocus Hill home. This apartment is fully furnished with 2 couches, TV, desk. The bedroom has a Queen sized bed and full dresser. The kitchen area has an electric cooktop, full size microwave, refrigerator, toaster and coffee maker. Washer/Dryer located in the common area of the house basement.
Walk to Grand Avenue restaurants, Starbucks and shop from local businesses. Kowalski's Market; 0.3 mi; Trader Joe's 0.9 mi; Mississippi Market Whole Food 1.2 mi; Macalester College 1.3 mi with easy access via the 63 bus on Grand. Note: A section of the living room (see pictures) the ceiling is low about 5'8".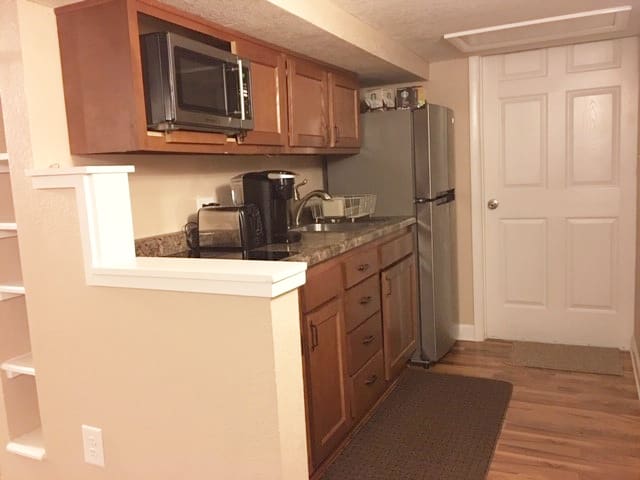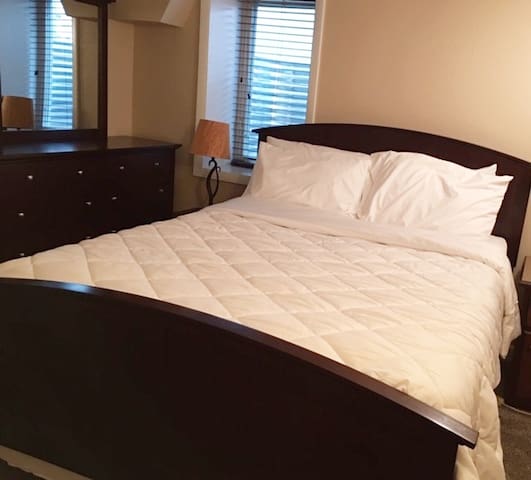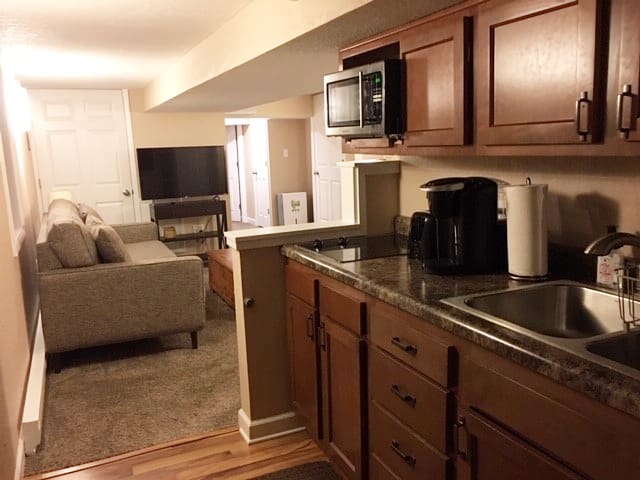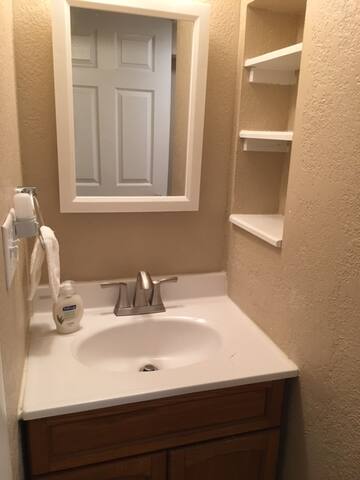 Contact: Grace  [email protected] or airbnb listing
Did not find what you are looking for? Here are more resources:
Our office has first hand recommendations for Realtor Steve Townley who lives a block from Macalester and has decades of experience finding housing for people in this neighborhood.
Satisfied customers highly recommended Realtor Natasha Cejudo, a Mac alum that lives near Macalester with area expertise and a long list of Mac Alum clients.
Many of our faculty have recently used Realtor Brian Wagner. Brian lives in the Macalester neighborhood, is very involved in the community and has a strong focus on customer service.
Padmapper, Zumper, Zillow, and Apartment List offer easy ways to search for housing in the neighborhood that has been advertised online.
Many landlords post signs on properties for rent, so driving the neighborhood where you would like to live is a very good idea.
Finally, the neighborhood's free bi-weekly neighborhood newspaper, The Villager, has a few listings.