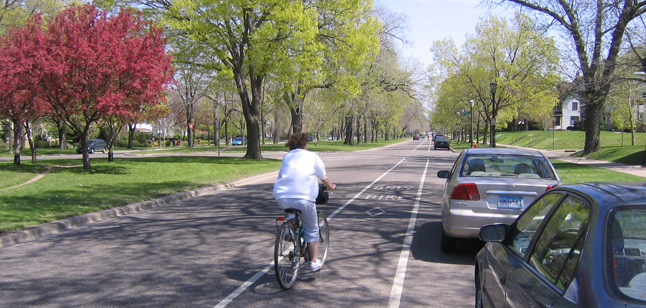 Neighborhood Location
Macalester-Groveland & Merriam Park are two adjacent neighborhoods tucked into the western edge of St. Paul.
The Macalester Groveland neighborhood extends east from the Mississippi River to Ayd Mill Road and to the north from Randolph Avenue to historic Summit Avenue. The neighborhood has a population of nearly 20,000 people living in a mix of single-family homes, apartments and dorms. Neighbors patronize a vibrant array of corner shops, locally-owned stores, grocers, restaurants, and an historic movie theater. The neighborhood is home to Macalester College, St. Paul Seminary and a portion of the University of St. Thomas campus.
Merriam Park / Union Park is a neighborhood extending north from historic Summit Avenue to University Avenue. Union Park encompasses several neighborhoods that merged to form one district council.
Neighborhood Councils
Macalester-Groveland Community Council
The Macalester-Groveland Community Council functions as a community sounding board.  It listens, inquires, plans and acts on a wide range of matters, including zoning and land use, traffic and parking, and capital spending. The Macalester-Groveland Community Council also is a vehicle for area residents, businesses and institutions to identify, plan, and address community goals.
Parks
Neighborhood Information, Facts and Events