Studio Instructors Directory
Accordion | African voice, percussion, flute, marimba | Bagpipes | Bass | Bass (jazz) | Bassoon | Cello | Clarinet | Dan Tranh | Flute | Guitar | Guitar (jazz) | Mandolin | Harp | Horn | Oboe |  Organ |Percussion | Piano and keyboard skills | Piano (jazz) | Recorder | Saxophone | Sitar | Trombone | Trumpet | Ukulele | Viola | Viola da Gamba | Violin | Voice | Voice (jazz/contemporary) 
Accordion

Dan Newton
[email protected]
Dan Newton has been playing offbeat accordion music since 1987, when he won the Nebraska State Accordion Contest at the Czech Festival in Wilber, Nebraska. He has used the squeeze box for playing all kinds of music not normally associated with free-reed instruments, as well as standard accordion material. Dan also enjoys mixing up styles and genres that don't generally seem compatible. "Music out of context", or "Ethno-clectic Bop" is the result of his genre-bending experiments with Celtic, Tex-Mex, Creole, Blues, Jazz, Scandinavian, Polka and pop music.
---
African Voice, Percussion, Flute, Marimba

Sowah Mensah
[email protected]
Sowah Mensah is an ethnomusicologist, composer and a "Master Drummer" from Ghana, West Africa. Sowah has taught music in both Ghana and Nigeria and is currently a music professor at both Macalester College, and the University of St. Thomas in St. Paul, MN where he also directs each school's African Music Ensemble. In addition, he is currently a James Marsh Professor-at-Large at the University of Vermont in Burlington, VT and directs the African Music Ensemble at the University of Minnesota. Sowah is the director of Sankofa, a Ghanaian Folklore and Dance Ensemble in the Twin Cities and a member of Speaking in Tongues, a four-piece group based out of the Twin Cities that uses two percussionists, a bassist and a Chinese pipa player.
Sowah enjoys an active performance career. In August 2003 Sowah toured Beijing, China with the Kenmore Wind Ensemble from Kenmore, WA to perform his composition "Nyamo" for Band and African Ensemble where they performed at the prestigious Tsinghua University. Sowah was then invited back in June 2004 to conduct a series of workshops for high school music teachers and students. In May 2000 he made his Carnegie Hall, New York debut as a soloist in David Fanshaw's African Sanctus.
He has performed extensively in the United States, the Latin Americas, and in Africa, where he performed with the Ghana National Symphony Orchestra. In the United States, he has performed with notables such as Max Roach, Don Chery, Roscoe Mitchel, and Julius Hemphil. He has also performed with the Minnesota Symphony Orchestra, Chanticleer, Minnesota Center Chorale, St. Paul Civic Symphony, Minnesota Sinfonia, Duluth Superior Symphony, Minnetonka Symphony Orchestra, Abendmusik: the Lincoln Chorus of Nebraska, and the Master Chorale of Tampa Bay, Florida, as well as many folk festivals in the US. In addition, Sowah presents clinics, lectures, workshops, and residencies at many colleges, elementary and secondary schools, churches, and music organizations all over the United States.
Sowah is also an accomplished composer. In September 2004, Sowah re-arranged "Sii Sii Sii" for Chorus and African Drums for the Central Middle School in Cape Girardeau, MO. The piece was first commissioned for Band and Chorus and it was premiered by Oak Park Elementary School, Stillwater, MN in June 2004. "Asomdwee" written for SATB was completed in October 2003 and premiered by World Voices in December 2003 at Central Lutheran Church in Minneapolis. In February 2003, Sowah completed "Agoo" for full Orchestra and Speaking In Tongues. This work was commissioned through the Ethnic Concerto Program of the organization International Friendship Through the Performing Arts and premiered by the St. Paul Civic Symphony and Speaking In Tongues at the St. Paul Landmark Center in May 2004. "Bronya A Ba" (Christmas Is Here) for SATB and African Drums was commissioned by The University of St. Thomas Liturgical Choir directed by Rob Strusinski. It was premiered on December 5, 2002 at the UST Chapel in St. Paul, MN. "Kunkum" for band and African Ensemble was commissioned by the Webster Magnet Elementary Honor Band of St. Paul, MN. Conducted by Diane Sollenberger, this composition was premiered on Tuesday May 7th, 2002 at the Central High School Auditorium in St. Paul, MN. In October 2001 Sowah completed "Nyamo" (Celebration for Symphonic Band, Chorus and African Ensemble). The Symphonic Band and Symphonic Choir of Kenmore Jr. High School, WA commissioned this work, which was premiered at the Washington State M.E.N.C. in Yakima, WA in February 2002. It was also performed at the National M.E.N.C. convention in Nashville, TN in April 2002. Sowah's third solo album, Sii Sii Sii, was released in March 2007.
---
Bagpipes

Mike Breidenbach
[email protected]
Mike Breidenbach is the Director of Piping at Macalester College and is the Pipe Major of their Grade 3 competition band. He has been a full time bagpipe teacher and performer since 1999. He began learning at Macalester College in 1992 under the tutelage of Andrew Hoag. Later he studied with Donald Lindsay, Jim MacGillivray, and the late Lindsay Kirkwood. In 1997 and 1998 he was awarded Champion Supreme by the Midwest Pipe Band Association in Grade II as a soloist. He is now recognized as an accomplished Grade I piper. Michael also plays with the Kansas City St. Andrews Society Pipe Band which competes in Grade 2. Mike has performed on stage with The Chieftains, Blink-182, and others.
---
Bass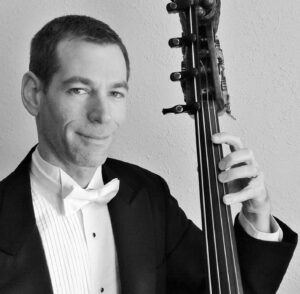 Charles Block
[email protected]
Charles Block studied the double bass at San Francisco State University with Shinji Eshima, and Indiana University with Bruce Bransby. He served as Principal Bass of the Wisconsin Chamber Orchestra from 2010-2023, the Duluth-Superior Symphony Orchestra from 2010-2020, and Assistant Principal of the Memphis Symphony from 2006-08. Around town, he can be heard performing as a member of groups like the MN Sinfonia, Minneapolis Pops, and as a frequent sub/extra with groups including the MN Orchestra, MN Opera, The Guthrie Theater, and the list goes on. Internationally, Charles has worked with the RTE Irish National Symphony Orchestra, the Macau Orchestra, the Hong Kong Philharmonic, and as guest Principal of the Hong Kong Sinfonieta. Past years have also included sub/extra work with the Milwaukee Symphony, the Chicago Symphony, and the Grant Park Symphony. Teaching positions include UW-River Falls, Carleton College, and Macalester College. Mr. Block lives in Minneapolis with his wife Kathryn Nettleman, Associate Principal Bass of the Minnesota Orchestra, and their daughter.
---
Bass (Jazz)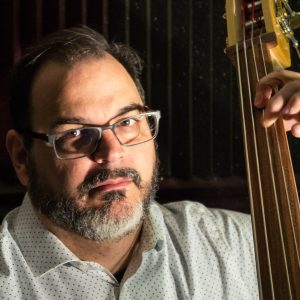 Chris Bates
[email protected]
Chris Bates is a creative and forward thinking bassist who has carved out a unique niche for himself over a 30 year career as a bassist, composer, educator and collaborator. From freelance work with touring jazz artists (Lee Konitz, Mose Allison, Lynne Arriale), to studio work with singer / songwriters (David Huckfelt, Pushing Chain, Lynne Peterson), and continuous collaboration with high profile bands (Atlantis Quartet, Red Planet, Framework) Chris' career reflects his broadly diverse interests and aspirations. Additionally Chris leads his own groups which include the Good Vibes Trio, Chris Bates Trio, Acoustic Concussion and his award winning 7 piece ensemble, RED 5. Chris received a McKnight Composers Fellowship in 1999 and a McKnight Performers Fellowship in 2015 with Atlantis Quartet. For more on Chris and his activities visit doublebates.com.
---
Bass (Jazz) | Guitar (Jazz) | Mandolin

Joan Griffith
[email protected]
Joan Griffith is a teacher, performer and composer who has toured and recorded extensively. She is the director of MacJazz (big band) and is a studio instructor, teaching electric bass, electric guitar, mandolin, and jazz improvisation. She is also the head of the jazz studies department at the University of St. Thomas.
Joan's 2011 CD "A Girl Named Vincent" with Prudence Johnson, the 2008 jazz CD "Sambanova" with pianist Laura Caviani, her 2009 CD "Alma Brasileira" with recorder player Clea Galhano and her CD "Enter You, Enter Love," with Lucia Newell feature many of her own compositions. "Enter You, Enter Love" was chosen as one of the top ten best recordings for 1996 by jazz radio station KBEM. Her choral composition "Sweet Noel" won the 1998 Christmas Carol Contest sponsored by the American Composers Forum and Vocalessence. Her performances on mandolin include the Minnesota Orchestra's recording of Mahler's Das Lied von der Erde and as soloist with the South Dakota Symphony on their premiere recording "Journey to the Badlands". Her mandolin and bass playing can be heard on the many recording of singer/songwriter Ann Reed. She is also a roster artist in jazz for COMPAS, the Minnesota State Arts Board and Young Audiences.
---
Bassoon
Andrew Brady
[email protected]
Native Tennessean Andrew Brady comes to Minnesota from the Atlanta Symphony Orchestra, having served there as Principal Bassoon since January 2016. Prior to the ASO, Brady held the same position for two years with the Louisiana Philharmonic.
As a soloist, Brady has performed concertos by Hertel, Rossini, Mozart, Weber and Zwilich with the Atlanta Symphony Orchestra, Southeast Symphony, the Los Angeles Doctor's Symphony and The Colburn Orchestra. He appears regularly as Principal Bassoonist with the Grand Teton Music Festival Orchestra, and he has performed as guest principal with the Los Angeles Philharmonic at the Hollywood Bowl, as well as at Carnegie Hall and on European tours with the Orpheus Chamber Orchestra.
Brady's artistry is in high demand and has taken him to South Africa, Korea, China, Mexico and the United Kingdom as well as many destinations within the contiguous United States for both performances and teaching engagements. In past summers, Brady has been a proud member of the Chineke! Orchestra including a performance at the 2017 BBC Proms. The ensemble is the UK's first Black and ethnically diverse orchestra and seeks to promote diversity and change within classical music by increasing representation and visibility of musicians of color. Andrew is also thrilled to have participated in the "Juneteenth: A Global Celebration for Freedom" concert with the Re-Collective Orchestra at the Hollywood Bowl in June 2022. The concert was broadcast live on CNN and marked the first performance of an all-black orchestra at the Hollywood Bowl. The celebration featured such legendary artists as Chaka Khan, The Roots, Michelle Williams and Earth, Wind & Fire.
Enthusiastically involved in music education, Brady has taught as an Artist-in-Residence at Kennesaw State University, and he is sought after for masterclasses and private tutelage. He has also served on the faculties of the Stellenbosch International Chamber Music Festival, National Orchestral Institute, Brevard Music Center, Festival Napa Valley and National Youth Orchestra/NYO2 through Carnegie Hall.
Brady graduated with his Bachelor of Music degree from The Colburn School Conservatory of Music in 2013, where he studied with Richard Beene. Other major teachers and influences include Anthony Parnther, Rick Ranti and Suzanne Nelsen.
---
Cello

Thomas Rosenberg
[email protected]
Thomas Rosenberg is nationally known as a dynamic performer, chamber music coach, and teacher. A resident of Saint Paul, Minnesota, his activities include numerous solo and chamber music recitals, performances with the Domenica Piano Trio, The Isles Ensemble, and performances as an extra musician with the Minnesota Orchestra and the Saint Paul Chamber Orchestra. Mr. Rosenberg was awarded the prestigious McKnight Performing Artist Fellowship Award in 2004. He also has received top chamber music prizes at the Munich (Germany), Portsmouth (England) and Chicago Discovery Competitions, and is a three-time Naumburg Chamber Music Award finalist. Since 1981, he has been Artistic Director of the prestigious Fischoff National Chamber Music Competition through which he is a recipient of the 2007 Indiana Governor's Arts Award, the highest honor in the arts from that state. Mr. Rosenberg was a founding member of the highly acclaimed Chester String Quartet with whom he made numerous recordings and for twenty years, appeared on concert stages and live radio coast to coast in the United States, Canada, Central America and Europe. He has been solo cello of the New York Chamber Ensemble performing in all of the major concert halls in NYC, performed with jazz greats Charlie Hayden and Al Foster in Carnegie Hall and appeared at many music festivals including Aspen, Newport, Banff, South Mountain, Cape May, the Grand Tetons, and the International Music Festival in San Jose, Costa Rica. As a soloist, he has been noted by the Boston Globe as displaying "beautifully inflected, noble playing with a gorgeous dark tone." He performs on a rare cello by Lorenzo Storioni made in Cremona, Italy in 1794.
He is currently on the faculties of Macalester College and Carleton College teaching cello and coaching chamber music, maintains The Opus 1911 Music Studio, a busy private studio of pre-college cellists and chamber ensembles featuring many of the regions most outstanding young artists and is Director of the Chamber Music Academy (pre-college) and Summer Chamber Music Institute of The Saint Paul Conservatory of Music. Previously, he was on the faculty of The McNally Smith College of Music (until its recent closing) and has served as String Chamber Music Coordinator and primary chamber music coach for the University of Minnesota School of Music. His students have won many awards, regularly gain acceptance into top music schools, and over twenty-five students from his studio have performed on NPR's "From the Top". Tom is recipient of the 2003-04 "Master Studio Teacher Award" from the Minnesota chapter of the American String Teachers Association and has also been named "Arts Educator of the Year" by the Michigan-Indiana Arts and Sciences Council . Tom is a featured "blogger" and host of Live Internet "CelloChats" on CelloBello , has led chamber music "informances" to audiences around the US, and has presented a series of lectures on the Beethoven String Quartets. During summers he has taught cello and coached chamber music at music centers such as the Tanglewood Institute, The Quartet Program where he has also been Associate Director, Icicle Creek, Bravo, and the Midwest Young Artists Summer Chamber Music Camp. Recent masterclasses have been at The Cleveland Institute of Music, The Oberlin Conservatory, Northwestern University, Boston University, Boston Conservatory, Baldwin-Wallace Conservatory, Temple University, Texas tech University, Ohio State University, The Columbus Chamber Music Connection and Suzuki Program, The Interlochen Arts Academy, the Music Institute of Chicago and Webster University in Saint Louis.
Tom is a graduate of Oberlin and the Eastman School of Music where he was teaching assistant to both Paul Katz and Laurence Lesser. Other teachers include Richard Kapuscinski, Alan Harris, Alta Mayer, and for chamber music, members of the Budapest, Juilliard, Tokyo, Guarneri, and Cleveland Quartets. (www.tomrosenbergmusic.com)
---
Clarinet

Shelley Hanson
[email protected]
Shelley Hanson, a Twin Cities composer, arranger, teacher, and professional musician, has an affinity for writing and performing folk music. Her band, Klezmer and All That Jazz, recorded traditional and original music for the audio book version of the Yiddish play The Dybbuk. Ms. Hanson received a Ph.D. in Performance, Music Theory, and Music Literature from Michigan State University. She is a member of the Minneapolis Pops Orchestra and serves on the faculty of Macalester College.
---
Dan Tranh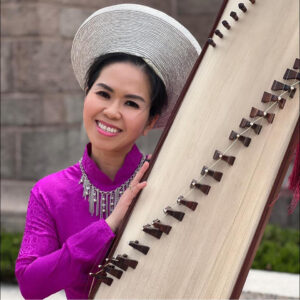 Thi Ngoc-Vu Lalum
[email protected]
Thi Ngoc-Vu Lalum was born in a music traditional family in Vietnam, and began to get acquainted with music since she was three years old. From the age of ten, Ms. Lalum started studying music at the Music Conservatory of Saigon(Vietnam) with a Bachelor's degree in Performing Arts. She graduated from the Central Queensland University (Australia) with a Master's degree of Arts Administration, and continued her career as a solo performer in over the world. Ms.Lalum specializes in the performance of four instruments: dan tranh zither, dan bau monochord, dan tam thap luc dulcimer, and dan t'rung bamboo xylophone. As a professional musician, she has performed widely in Vietnam, Singapore, Malaysia, Philippines, Australia, Thailand, Indonesia, and Australia. She has also had extensive experiences as educator and served as a music instructor at Saigon South International School for over eight years.
Since 2018, Ms. Lalum has moved to Minnesota, USA, and established the Vietnamese Traditional Music of Minnesota organization to promote the culture of Vietnam through art and music. Over the past 6 years in USA, Ms. Lalum has performed with many groups and artists in Hawaii, Washington, Virginia, and granted the third award at the Compositional Competition for Vietnamese instruments in California. In Minnesota, Ms. Lalum published a Vietnamese Traditional Music album in MNSpin, and many performances in MPR Audio and community events.
---
Flute

Martha Jamsa
[email protected]
Martha Jamsa received her B.F.A. from the University of Minnesota and her M.M. in Flute Performance from the Indiana University School of Music. During the past two decades she has been an active member of several major ensembles, including the South Dakota Symphony Orchestra and the Dakota Wind Quintet. She has also served as a Substitute Flute/Piccolo player for the Minnesota Orchestra. She has taught flute at South Dakota State University, the University of Sioux Falls, Carleton College and Macalester College. She has also served on the Board of Directors for several organizations, including the South Dakota Symphony Orchestra and the Upper Midwest Flute Association.
---
Guitar | Ukelele

Jeffrey Thygeson
[email protected]
Jeff Thygeson has performed extensively as a soloist, chamber musician, and lead guitarist in various bands throughout North America. Equally at home on nylon, steel-string, and electric guitars, he is an accomplished musician in many styles. He has also been a top prize winner in several solo guitar competitions and has been a concerto soloist numerous times. Jeff has a Master of Music degree from the University of Southern California, where he received the Pi Kappa Lambda Award and a BA from the University of St. Thomas. Jeff is a former member of the Minneapolis Guitar Quartet and recorded the album, Dances of Spain and Argentina, with them. Past teaching experience includes community music schools, the University of St. Thomas, co-directing and developing one of the nation's largest high school guitar programs at Hopkins High School, and co-authoring the nation's first comprehensive, multi-genre guitar syllabus for the Minnesota Music Teacher's Association. Jeff currently teaches at Macalester College, St. Catherine University, and Anoka-Ramsey Community College.
---
Harp
Emily Gerard
---
Horn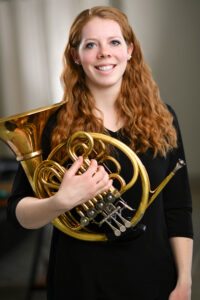 Aisling O'Sullivan Goel
[email protected]
Aisling O'Sullivan Goel holds a Master's degree from the University of Minnesota, and a Bachelor's degree from the University of Cincinnati College-Conservatory of Music (CCM), studying with Ellen Dinwiddie Smith and Randy Gardner, respectively. While at the University of Minnesota, Aisling was featured as a soloist in Britten's Serenade for Tenor, Horn, and Strings, and came second place in the inaugural Andrew Howell Memorial Horn Scholarship Competition at CCM.
Aisling is the Third Horn of the Bloomington Symphony Orchestra and enjoys freelancing in the Twin Cities area. She has performed with the Minnesota Orchestra, CAYO (Cuban American Youth Orchestra), and the Compass Rose Brass Ensemble. Summer music festivals include the Texas Music Festival, the Chautauqua Institute, Sewanee Music Center, the Bay View Spectrum Brass Seminar, and Kendall Betts Horn Camp. She was selected for a fellowship with the National Repertory Orchestra in Breckenridge, Colorado, in 2020.
Aisling also teaches at UW-Eau Claire and Augsburg University, and maintains a private studio in the Twin Cities. She previously worked as the Operations Manager for MYS (Minnesota Youth Symphonies). In addition to playing horn, Aisling enjoys rowing at the Minneapolis Rowing Club and gardening.
---
Oboe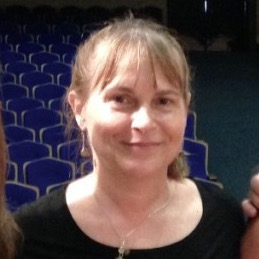 Marni J. Hougham
[email protected]
Marni J. Hougham joined the Minnesota Orchestra in 1997, taking the John Gilman Ordway Chair for English horn. In 2011 and 2006 she was featured in performances of Sibelius' The Swan of Tuonela, both times under the baton of Osmo Vänskä; she performed and recorded the work with the Orchestra earlier under Eiji Oue.
A Los Angeles native, Hougham studied with William Criss at the University of Southern California. She has often been a guest player with the Los Angeles Philharmonic; she has also served as assistant principal oboe/English horn of the San Antonio Symphony and was a member of the New World Symphony from 1990 to 1993. Additionally, she has played with the Cape Town Opera and Ballet Orchestra, Joffrey Ballet, Santa Barbara Chamber Orchestra, Pasadena Symphony and Honolulu Symphony.
---
Organ
Winston Kaehler
[email protected]
B.A. University of Minnesota, M.A. and Ph.D. University of Michigan. Studied Organ with Barrett Spach, Heinrich Fleischer, Marilyn Mason and studied harpsichord under M. Mason, Lisa Crawford and others. Kaehler also studied in England, France and Switzerland. Special performing interests include J. S. Bach, C. Franck and French Baroque.
---
Percussion

Peter Hennig
[email protected]
Peter Hennig graduated from McNally/Smith College of Music with a degree in percussion performance. followed by two years of private study with Twin Cities based drummer Dave King.
Peter regularly composes for and performs with The Atlantis Quartet, The Fantastic Merlins, The Zacc Harris Trio, Vintage Raggs. He currently teaches a Jazz/Pop combo course at Macalester College in St. Paul.
Since 2010 he has performed at several European festivals and venues, including the Sons d'hiver festival in Paris, the Atlantique Jazz festival and the Pannonica Jazz festival in northern France, the Kind of Belou Jazz festival in Treignac (with Tony Hymas). In 2011 he received the Twin Cities Best Jazz Award with The Atlantis Quartet.
His compositions have been featured on 89.3 The CURRENT, 88.5 KBEM, and 90.3 KFAI. He is a recipient the Minnesota Emerging Composers Award (MECA) and McKnight Fellowship (w/the Atlantis Quartet).
Over the past 15 years Peter has performed with many groups and artists, including Sheila Ray Charles (Daughter of R&B legend Ray Charles), Tony Hymas, Dr. Lonnie Smith, Polly Gibbons, Imani Uzuri, Ben Wendel, Kirk Knuffke, Christian Howes, Joel Harrison, Daniel Kelly, Dennis Gonzales, Jean-Brice Godet, George Maurer, Patty Peterson, Estaire Godinez, Peter Ostroushko, Tina Schlieske, Bruce Henry, Debbie Duncan, Mick Sterling, John Starkey, The Horn Heads, The Dolly's, Fathom Lane, Liminal Phase, The New Primitives, The Droppers, Alex "Crankshaft" Larson, Katie Gearty, Deb Brown, Andra Suchy, The Adam Meckler Orchestra, The Bill Simonson Big Band, and many others.
Matt McClung
[email protected]
Equally at home in orchestral, solo, and chamber music roles, Dr. Matthew McClung has appeared with a wide variety of prestigious ensembles throughout the United States. Recent engagements include guest principal percussionist with the Phoenix Symphony and the Saint Paul Chamber Orchestra. He has also performed with the Houston Grand Opera, the Hawaii Opera Theater, the Glimmerglass Opera Orchestra, and ROCO, plus the symphony orchestras of Arkansas, Austin, Corpus Christi, Hong Kong, Honolulu, Houston, Kentucky, Lexington, Maui, Phoenix, San Antonio, and Victoria. As a chamber musician, he has performed with Alisa Weilerstein, the Percussion Group Cincinnati, So Percussion, Elemental Percussion, Strike 3 Percussion, Musiqa, and many others. He is also a founding member of Drumpetello, a unique trio comprised of percussion, trumpet, and cello.
A dedicated proponent of new music, Matthew has commissioned or premiered works by David Lang, John Luther Adams, James Stephenson, Martin Bresnick, Thomas Osborne, Paul Lansky, and Lauren Bernofsky, among others. As a winner of a Presser award, he studied with the Master Drummers of the Ewe tribe in Ghana, West Africa.
Matthew holds an engineering degree from the University of Cincinnati and a Master of Music degree from the Cincinnati College-Conservatory of Music. He is also the recipient of the first Doctoral degree ever awarded in percussion performance from the Shepherd School of Music at Rice University. Currently, Dr. McClung serves as an Associate Professor of Music at Texas A&M University Corpus Christi and the principal percussionist of both ROCO and the Glimmerglass Opera Festival.
---
Piano and Keyboard Skills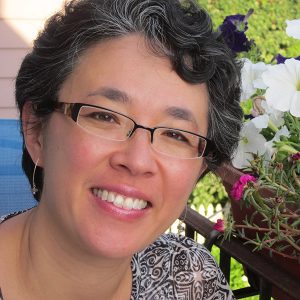 Claudia Chen
[email protected]
Claudia Chen enjoys an active career as performer and teacher. Making her solo debut with the Denver Symphony Orchestra at age 14, Ms. Chen has gone on to perform as a soloist and chamber musician throughout the United States, Canada, Eastern Europe and Chile. Equally at home in contemporary works as in standard repertoire, Ms. Chen has given numerous premieres of solo and chamber works by several American and Canadian composers. She has been a guest at the Grand Teton Music Festival, the Saint Paul Chamber Orchestra and Minnesota Orchestra Sommerfest. She has performed at Bowdoin Festival in the USA; Contrasts International Contemporary Music Festival in Ukraine; Agassiz Chamber Music Festival and Centara International New Music Festival in Canada. Her performances have been aired nationally in Canada on CBC Radio; Polish Radio and Television; and in the USA on National Public Radio. With her husband, cellist Arek Tesarczyk, the duo has given numerous recitals in the U.S., Canada, Chile and Poland. She has served on the jury of several competitions: GTCYS, YPSCA, and WAMSO in Minnesota; The Fischoff Chamber Music Competition; MTNA West Central Division piano competition and the National Chamber Music Competition. Her dedication to teaching has been reflected in the number of students who have been accepted to music schools in Canada and the USA, and have been accepted to summer programs such as Yellowbarn Festival, Oberlin Conservatory Music Festival and Brevard Music Festival.
Claudia has served on the faculty of the Univ. of Manitoba in Canada, and currently teaches at Macalester College in Saint Paul, as well as privately in her home. She received degrees from the Peabody Conservatory of Music, where she was the recipient of the Rose-Marie Milholland Prize; and University of Minnesota. She has worked with Julian Martin, Leon Fleisher, Lydia Artymiw, John Perry and Margo Garrett.

Grace Choi
[email protected]
Grace Choi, a native of South Korea, is an active solo pianist and collaborative chamber musician and has appeared in concert venues throughout the world, including a performance at Weill Recital Hall at Carnegie Hall in New York City and as a selected pianist for the Reenactments of Frederic Chopin's 1848 Paris concerts at Jordan Hall in Boston, in commemoration of the 200th anniversary of Chopin's birth. Grace also performed for a special concert for the 200th anniversary of Haydn at Williams Hall in Boston and was featured on a live broadcast of Minnesota Public Radio, where her performance was heard throughout the state of Minnesota.  She has performed the Schumann Piano Concerto at Ted Mann Concert Hall with the University of Minnesota Orchestra and has given numerous solo and chamber recitals and Gala concerts at Ultan Recital Hall in Minneapolis.  Grace has also appeared in solo recitals at Tongyeong Art Hall at the Tongyeong International Music Festival and was featured soloist with the Hanyang University Orchestra in Seoul, Korea.
She also performs frequently with her husband, pianist Kevin Hobbs, and as a duo the two have been featured on the Artist Series at the University of Minnesota International Piano Camp as well as faculty-artist recitals at North Hennepin Community College.  The duo were also semifinalists in the McKnight Artist Fellowship auditions.
Besides being active currently as an educator in the Twin Cities, Grace is also a strong advocate of musical outreach and has performed in numerous community-based music programs throughout the country.  Some highlighted activities have included community fundraising concerts held through Project Outreach at Music Mansion in Rhode Island, where proceeds were used to help provide emergency assistance to refugee families in need.  Ms. Choi was also a member of Capri Glee, a series of after-school and summer programs held at Capri Theater in North Minneapolis, Minnesota, where she led group piano classes and accompanied choirs for disadvantaged youths.
Grace earned her BM in Piano Performance at Hanyang University in Seoul, Korea and continued her piano studies at New England Conservatory in Boston, where she studied with Gabriel Chodos and earned her MM in Piano Performance.  She completed her DMA in Piano Performance at the University of Minnesota with Distinguished McKnight Professor of Piano Lydia Artymiw as a recipient of the Ude and Centennial Fellowships.  Grace is currently on the music faculty at North Hennepin Community College and also teaches at Macalester College in St. Paul, MN.

Laurinda Sager Wright
[email protected]
Laurinda Sager Wright coordinates Macalester's piano for proficiency program, as well as teaching piano and piano for proficiency.
A native of the Northern Great Lakes, Laurinda Sager Wright spent her childhood winters indoors playing piano to distract herself from the harsh facts of weather. At the age of sixteen, she made her professional debut as the result of winning a concerto competition sponsored by the local symphony. After graduating with honors in piano performance from Lawrence University, Ms. Wright continued her studies at the New England Conservatory of Music, where she earned a master's degree studying under Patricia Zander. While in Boston she collaborated with a variety of musicians, including members of the Boston Symphony Orchestra and Boston Pops, and served as music director for several area programs and theaters.
Ms. Wright maintains a busy performance schedule in Minneapolis and St. Paul. She frequently collaborates with Minnesota Orchestra members and presents a variety of programs at such venues as the Ordway Performing Arts Center, Walker Arts Center, Schubert Club, University of Minnesota and Orchestra Hall. Her extensive work with the Minnesota Orchestra has taken place both on and off stage, serving as rehearsal pianist for a variety of projects, and playing a variety of keyboards in concert. Ms. Wright is married to the Minnesota Orchestra's principal trombonist, Douglas Wright, and is now more familiar with that instrument's repertoire than she ever thought possible.
---
Piano (Jazz)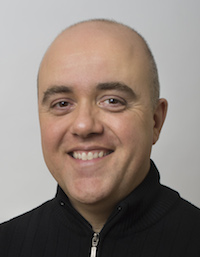 Sean Turner
[email protected]
As a jazz pianist and keyboardist, Sean Turner has had the opportunity to work with such musical luminaries as Mavis Staples, Aaron Neville, Nicole Henry, Jerry Welldon, The Steeles, Jamecia Bennet (Sounds of Blackness), country artist Bryan White, and Broadway legend Terrance Mann (Cats, Beauty and the Beast). Regionally he has had long associations as an accompanist for acclaimed vocalists Patty Peterson, Debbie Duncan, Bruce Henry, Ginger Commodore, Yolanda Bruce, Trumpeter Charles Lazarus (Minnesota Orchestra), and Moore By Four. He is a frequent clinician/artist for regional jazz festivals such as the Schubert Club and Dakota Foundation's Jazz Piano Workshop and has served as a rehearsal pianist and musical director at the Ordway Center for the Performing Arts. Turner is also an in-demand composer, orchestrator, and arranger. His compositions and orchestrations have been recorded on the Eastwood Scoring Stage at Warner Brothers Studios and utilized by Delta Airlines, Sony, Oprah, E! Entertainment, MTV, Lifetime Network, Target, The Food Network, American Express, Discovery Channel, "Army Wives", and the "Vampire Diaries".
Turner received his undergraduate degree in Jazz Performance from Arizona State University and holds a Master's Degree in Orchestration from the University of Chichester, England. He is the recipient of a study grant from the National Endowment for the Arts. Besides his work at Macalester, Sean serves as Keyboard Department head and Interim Head of Composition and Songwriting at McNally Smith College of Music as well as Head of Contemporary Music for Incarnation Lutheran Church in Shoreview MN.
---
Recorder

Cléa Galhano
[email protected]
Brazilian recorder player Cléa Galhano is an International renowned performer of early, contemporary and Brazilian music. Galhano has performed in the United States, Canada, South America and Europe.
Among other important music festivals, Ms. Galhano has performed at the Boston Early Music Festival, the Tage Alter Music Festival in Regensburg, Germany and at Wigmore Hall in London, Carnegie/ Weill and Merkin Hall in New York and Palazzo Santa Croce in Rome, always receiving acclaimed reviews. Galhano studied in Brazil at Faculdade Santa Marcelina, the Royal Conservatory (The Hague), and the New England Conservatory of Music in Boston, earning a LASPAU, Fulbright scholarship and support from the Dutch government. Currently, Galhano is the Executive Artistic Director of the St. Paul Conservatory of Music, she is on the faculty of Macalester College and Music Director of the Recorder Orchestra of the Midwest.
Ms. Galhano has made several recordings and she is the winner of the McKnight 2013 Artist fellow, MSAB Cultural collaborative grant and 2015 Arts Initiative. She is the 2015 recipient of the National Arts Associate of Sigma Alpha Iota.
---
Saxophone
LeAnn Lindgren
[email protected]
A versatile musician, LeAnn Lindgren is perhaps best known in Latin music circles thanks to long stints with Cuban pianist Nachito Herrera, Latin Sounds Orchestra and Salsa del Soul.  In addition to her performing, Ms. Lindgren spent many years as a band teacher at Hill-Murray School and St. Paul Academy.  She was also an instructor of woodwinds and jazz studies at Hamline University from 1999-2007, and private instructor of classical, jazz, and pop music at The West Bank School of Music.  LeAnn earned her Bachelor of Science in Music Education degree from the University of Minnesota.
---
Sitar

David Whetstone
[email protected]
David Whetstone is a sitarist-disciple of the renowned Ustad Vilayat Khan, having begun his studies in 1971 with Brian Silver. In 1988 he received an American Institute of Indian Studies Senior Research Fellowship, and has collaborated and toured for over 20 years with poet Robert Bly and Rumi translator Coleman Barks, resulting in numerous recordings and films. In 1992 he co-founded and was Artistic Director of Minneapolis' Ragamala Music and Dance Theater, supplying the entire repertoire from 1992-1997. In 1999 he premiered excerpts of his new opera, White Nights, with the Rochester (MN) Orchestra and Chorus, soloist Dan Dressen, and conductor Jere Lantz. He also teaches at Carleton College, Northfield, MN.
---
Trombone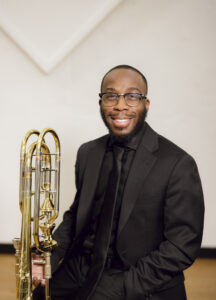 Lovrick Gary III
[email protected]
As a native of Atlanta, trombone player Lovrick Gary III began his musical studies through the Atlanta Symphony Talent Development Program. As a fellow, he studied with Atlanta Symphony members Nathan Zgonc and Brian Hecht. He obtained a bachelor's degree from the Schwob School of Music at Columbus State University, where he studied with Dr. Bradley Palmer. While a student at the Schwob School, Gary was named a finalist in the American Trombone Workshop National Solo Competition in 2017 Division I and 2019 in Division II.
Lovrick currently serves as the trombone instructor at Macalester College in St. Paul, Minnesota. Prior to this, he held a position as a fellow with the Minnesota Orchestra from 2021-2023. He has also performed several concerts with both the Atlanta Symphony Orchestra and the Minnesota Orchestra. Additionally, he's had opportunities to be a part of multiple recording projects, including one in which he is featured in a quartet on Ash, the latest project of the New York Philharmonic's associate principal trombone Colin Williams. Additionally, he can be heard on Columbus State University Trombone Ensemble's recent album Full Tilt as well as the Minnesota Orchestra's Listening Project.
Lovrick Gary III is a Performing Artist for S.E. Shires.
---
Trumpet
Bradley Shermock
[email protected]
---
Viola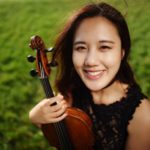 Hyobi Sim
[email protected] 
A native Korean violist Hyobi Sim is the Associate Principal Violist of The Saint Paul Chamber Orchestra. She began the study of viola when she was 12 years old. She won prizes at Tertis International Viola Competition, Music Chunchu Competition and Seoul Arts Center Competition.
Sim has made solo appearances with the Saint Paul Orchestra where she performed the Italian Serenade by Hugo Wolf and the Sinfonia Concertante in E flat Major by Mozart. She also had solo appearances with many other orchestras such as Czech Philharmonic Orchestra, Gyungki Philhramonic Orchestra, Gyungchal Symphony Orchestra, Curtis Chamber Orchestra and so on.
As an active chamber musician, Sim recently performed with members of the Accordo in Minnesota and Kumho Asiana Soloists Ensemble. She was the Guest Principal Violist at the Cabrillo Festival of Contemporary Music in 2018 and she performed 'All in the Family Concert' at 92nd Street Y in New York. Sim has performed with great musicians including Steven Tenenbom, Ida Kavafian, Peter Wiley, Steven Isserlis, Jeremy Denk, Michael Kannen, Daniel Phillips, Pamela Frank, Roger Tapping and others. Sim is a graduate of the Curtis Institute of Music, the Juilliard School and the Peabody Institute of Music. She studied with Roberto Diaz, Misha Amory, Hsin-Yun Huang and CJ Chang.
---
Viola Da Gamba

Julie Elhard
[email protected]
Julie Elhard, viola da gamba, appears regularly as a soloist and chamber musician and has made several appearances with the St. Paul Chamber Orchestra, including the St. Matthew Passion by Bach under the direction of Nicholas McGegan. She has been a guest artist with Apollo's Fire in Cleveland and is a founding member of Violes Egales and Glorious Revolution Baroque. Ms Elhard was awarded a 2011 Artist's Initiative grant from the Minnesota State Arts Board and has also received a Jerome Foundation grant. Ms Elhard received a Performing Artist Certificate from the Royal Conservatory of Music in The Hague, Netherlands and has taught at workshops in North America and at the Viola da Gamba Society of America's national Conclaves. She currently teaches viola da gamba at St. Olaf College and Macalester College, and is director of the early music programs at the St. Paul Conservatory of Music. She has recently published a new method for the viola da gamba including music for Renaissance Band.
---
Violin

James Garlick 
[email protected]
Violinist James Garlick was born in Port Angeles, Washington, and is equally at home as a chamber, orchestral, or solo musician. As the violinist of the Onyx Chamber Players, James recently recorded the piano trio works of David White, to be released on the Naxos label later this season. He made his Carnegie Hall concerto debut performing Saint-Saens' Introduction & Rondo Capriccioso in the Isaac Stern Auditorium and has performed concerti from Tchaikovsky to Piazzolla with orchestras including the Northwest Sinfonietta, Everett Philharmonic, Seattle Baroque Orchestra, Cascade Symphony, Philharmonia Northwest, Lake Union Civic Orchestra, and Octava Chamber Orchestra.
James served as Concertmaster of Orchestra Prometheus Chicago under the direction of Matthias Pintscher, and has also led the Amarillo Symphony, Juilliard Orchestra, Northwest Sinfonietta, Cascade Symphony, Bellevue Philharmonic, and Oberlin Orchestra. While on tour in Cuba as concertmaster of the Northwest Sinfonietta, he led an ensemble of Cuban and American musicians in the Mendelssohn Octet—the first time musicians of both countries have shared a stage since 1959. James earned degrees in violin performance from Oberlin Conservatory and neuroscience from Oberlin College as well as a graduate degree from The Juilliard School. His teachers include Gregory Fulkerson, Sylvia Rosenberg, Stephen Clapp, and Joseph Lin.
Since moving to Minnesota in 2012, James has enjoyed performing regularly with the Saint Paul Chamber Orchestra and chamber musicians throughout the Twin Cities. James teaches violin at Macalester College and previously taught at St. Olaf College. He performs on a 1991 Samuel Zygmuntowicz violin and lives in Saint Paul with his wife Emily and dog Ellie.
Natalia Moiseeva
[email protected]
---
Voice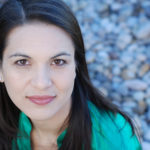 Linh Kauffman
[email protected]
Praised as "vocally and dramatically powerful" by the Washington Post and "radiant" by the Saint Paul Pioneer Press, soprano Linh Kauffman enjoys an active career in opera, oratorio, new music and recital. Her recent performances include Orff's Carmina Burana for the Prague Choral Festival, Carmina Burana and Mahler's Symphony No. 2 with the Minnesota Orchestra, Ariadne auf Naxos with Minnesota Opera, Handel's Acis and Galatea for Antiqva Panamá, and appearances at Festival Musica Antica Urbino, Festival Musica Antigua Panamá, and Festival Musique en l'Île de Paris. A prolific concert artist, Ms. Kauffman has also appeared with the Pittsburgh Symphony, Akron Symphony, Richmond Symphony, Quad City Symphony, and Saint Paul Chamber Orchestra. She has been a festival artist at the Oregon Bach Festival, soloing under Helmuth Rilling in Mendelssohn's Elijah, Bach's Mass in B Minor, Beethoven's Choral Fantasy, Haydn's Heiligmesse and throughout a tour of Germany with Festival Ensemble Stuttgart.
Ms. Kauffman made her Latin American debut in Mozart's Apollo et Hyacinthus at the Teatro Nacional de Panamá. Other appearances include Esther with Lyra Baroque Orchestra, Mitridate for Metamorphosis Opera Theater, Pocahontas: Woman of Two Worlds for Duluth Festival Opera and West Side Story with Sierra Repertory Theatre.
An active chamber musician of both early and contemporary music, Kauffman has appeared with Seraphic Fire, Spire Chamber Ensemble, Consortium Carissimi, The Rose Ensemble, and Piffaro. A native of Connecticut, Ms. Kauffman earned music degrees from Carnegie Mellon University, University of Maryland, and University of Minnesota where she completed her Doctorate and Certificate in Vocal Pedagogy. She also studied at the Weill Institute at Carnegie Hall and the Salzburg Mozarteum.
She teaches at Macalester College, is Associate Artistic Director of Antiqva Panamá and serves on the Artistic Committee of the Minnesota Bach Ensemble.

Patricia Kent
[email protected]
Patricia Kent holds degrees from the College of St. Benedict and Queens College, as well as a DMA from the University of Minnesota, where she received the coveted Schussler Prize in voice. She studied in Manhattan with Sheila Schonbrun and Martin Lies, and in Minnesota with Larry Weller and Elizabeth Mannion.
Patricia is an esteemed performer in concert, recitals and opera. She has over forty oratorio and concert works in her repertoire. She has performed as soloist with the St. Paul Chamber Orchestra (SPCO) under Christopher Hogwood in performances of Bach's Christmas Oratorio. Ms. Kent has also sung with the SPCO under Hugh Wolff, Joel Revzen and John Harbison. She has performed with the Minnesota Orchestra (MO) with Joseph Silverstein for the orchestra's Viennese Sommerfest, and she also performed the role of the Mother in Amahl and the Night Visitors with the MO in 2003. In 2000, Ms. Kent made her European debut singing the soprano solos in Mendelssohn's Elijah under Benjamin Pope in London. In New York, Ms. Kent performed with the Greenwich Village Singers as the soprano soloist in the Mozart Requiem. In Minnesota, Patricia has performed as soloist with many regional organizations, including the Oratorio Society of Minnesota, the Bach Society, the Macalester Festival Chorale and the Augsburg Masterworks Chorale and the Rochester and Duluth Symphonies. Patricia is also an eloquent performer in opera and recital. As an operatic soprano, she has performed roles as diverse as Ariadne in Ariadne auf Naxos, Rosamunde in Conrad Susa's Dangerous Liaisons, and Lady Billows in Albert Herring. She has recorded several CDs, including "La Vie Intérieure: Songs of Roussel, Poulenc, Duparc and Debussy" with pianist Roderick Phipps-Kettlewell, and "All in the Family: Songs of Fanny and Felix Mendelssohn" with pianist Robert Koopmann, as well as singing on CD recordings with CSB/SJU faculty members Carolyn Finley and Ed Turley and the Minnesota AIDS Quilt Songbook. Besides her teaching at Macalester, Patricia celebrates over thirty years of teaching at the College of St. Benedict and St. John's University, and she performs regularly with the their faculty chamber music ensemble Pastiche.
---
Voice (Jazz/Contemporary)

Rachel Holder
[email protected]
Rachel Holder has been singing professionally in the Twin Cities since she was 19 years old. Her unique voice has a sensitivity and expressiveness far beyond her years. In 2007, Rachel graduated from McNally Smith College of Music with a Bachelor's degree in vocal performance. Currently, she performs at several venues in the Twin Cities, including The Dakota Jazz Club, Hell's Kitchen, Honey, The Townhouse and The Artists' Quarter.
Rachel is an extremely versatile singer and performs many genres of music, including jazz, latin, R&B, and pop. She performs with the Wolverines, the George Maurer Group and Vital Organ, as well as fronting her own groups.
Rachel's debut album, "Save Your Love For Me," recorded with jazz pianist Dan Musselman, was released in February of 2009. Rachel has been a guest artist and clinician at several Minnesota and Wisconsin high schools. She's been teaching voice privately since 2007.