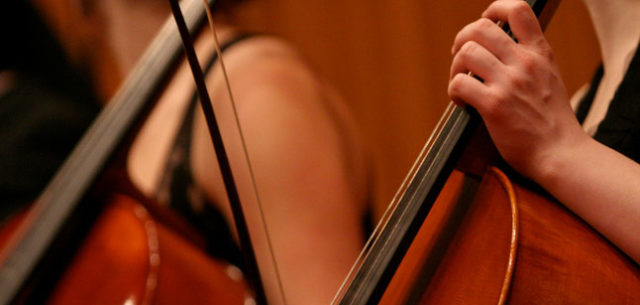 Music Mission Statement
Music has long been called the "universal language." But while it certainly binds us, in groups large and small, music also can be a disruptive force, one whose primary effect is to articulate difference. Recognizing this dual nature of musical experience, the Music Department at Macalester College aims both to celebrate music as a source of beauty and an agent for positive change, and to interrogate music from critical perspectives that reveal its powerful and direct social influences. We believe that the study of music, as a means of exposing people to multiple ways of seeing the world, is an ethical pursuit: a deeper understanding of the world's many modes of creative expression leads ultimately to a keener awareness of the responsibilities of global citizens.
In lessons and ensembles covering a wide range of musical traditions (Western art music, African music, Jazz, Scottish Highland, and various traditional and popular musics of the world), we train students in the practical arts of music-making, with regular opportunities for recital participation, ensemble tours, master classes, and interaction with guest artists from around the world. In our curricular offerings—which aim to transcend  such outmoded binarisms as Western/non-Western, traditional/popular, and art/entertainment—we place music within the broader context of the liberal arts, leading students to a deeper appreciation of music's social and political status across time and space.
Graduates of Macalester's Music Department find themselves well poised to pursue graduate study at the nation's top music schools, whether it be as performers or in academic fields such as musicology, ethnomusicology, composition, and music theory. Other participants of the program, from the most committed to the most casual, leave Macalester's Music Department enriched by their experiences making music and thinking more imaginatively about the many roles that music plays in their lives and in the world around them.