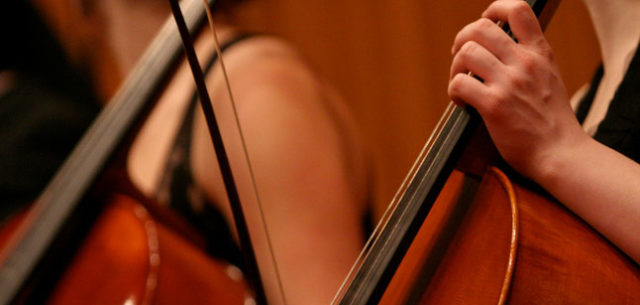 Music Mission Statement
The study of music, as both an artistic practice and a critical enterprise, demands engagement with essential questions about the human experience, while also creating space for individual personal expression, and fostering connections with communities.
The music curriculum is designed with accessibility in mind; students are extended considerable freedom to pursue their interests. In our course offerings we place music within the broad contexts of the liberal arts, leading students to a deeper understanding of music's social and political status across time and space, together with teaching the crafts of theory, analysis, and composition. Students are encouraged not just to consider music within the framework of aesthetics and beauty, but to explore music's legacy as a disruptive force in the many ways it has been used to call attention to problematic issues within society. In lessons and ensembles covering a range of musical traditions, students are trained in applied music-making, with regular opportunities for recital participation, master classes, and interaction with guest artists.  We place particular emphasis on the ways that ensembles build community, bringing together participants and audiences from the department, college, and the wider Twin Cities metro, to engage with the arts.
Majors who graduate from Macalester's Music Department find themselves well-poised to pursue graduate study at the nation's top music schools, whether it be as performers or in fields such as musicology, ethnomusicology, composition, and music theory. Other participants of the program, from the most committed to the most casual, leave the Music Department enriched by their experiences making music and thinking more imaginatively about the many roles that music plays in their lives and in the world around them.