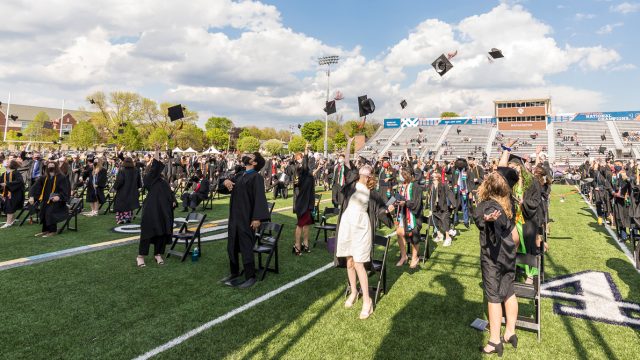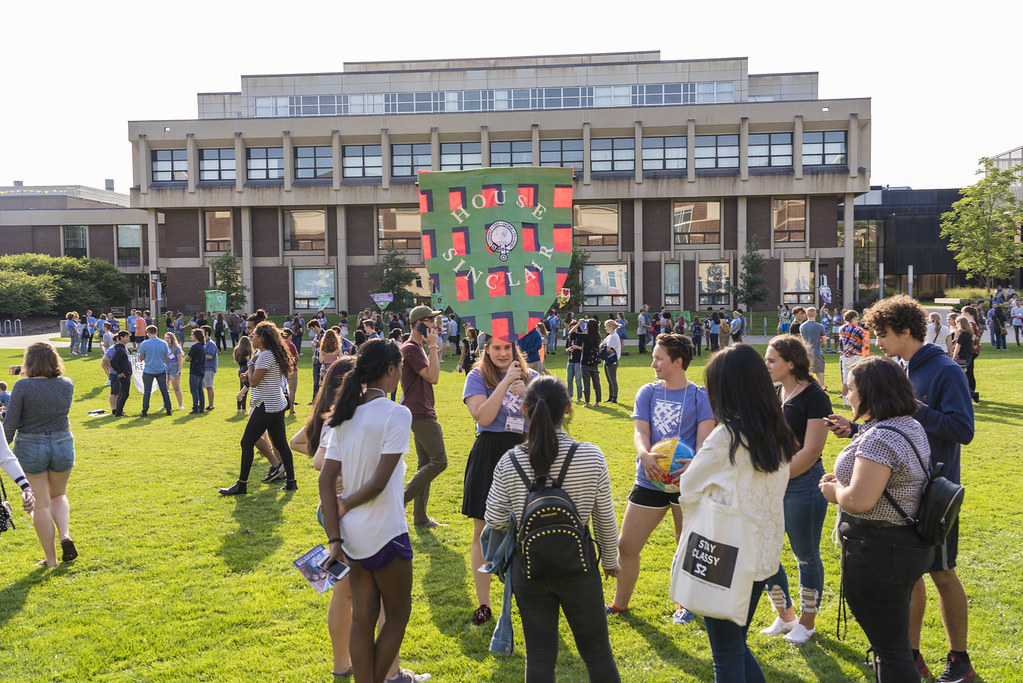 Four years ago, we welcomed you–the Class of 2022!–to 1600 Grand to begin your Macalester education. Learn more about your amazing class. 
Some of you already lived close by, while others traveled miles and miles to St. Paul. No matter where you came from, you soon will share a common designation: Macalester graduate! We are proud of you, proud of all that you have weathered and accomplished during your time here, and proud (and delighted) to celebrate with you at Commencement. 
You should be proud of yourselves, too. This page is for you–and all about you. Here's what you will find: 
Learn more about Class of 2022 students who recently received prestigious awards for civic engagement, research, and travel. Here's a brief roundup in case you missed the announcements: 
Thomas J. Watson Fellowship

. Maya Sobchuk '22 and Maija Hecht '22 have been awarded Thomas J. Watson Fellowships. Each recipient receives a one-year stipend of $36,000, plus health insurance and student loan assistance, to pursue original projects outside the United States.

Fulbright U.S. Scholars.

 Macalester seniors Katherine Chin, Liliana Brunner, Brian Zou, Marc Mutka, Mary Liebers, Dalton Greene, Angela Nguyen and Shea Husband have received Fulbright U.S. Student Program awards for the 2022-2023 academic year from the U.S. Department of State and the Fulbright Foreign Scholarship Board. 

Global Citizenship Student Awards. Juan Galicia-Diaz '22, Maya Lawnicki '22, and Alexander Thomas '22 are the recipients of the 2022 Global Citizenship Student Award, presented by the Kofi Annan Institute for Global Citizenship.
Presidential Leadership Award. This award recognizes seniors for their scholarship and outstanding contributions to the Macalester community throughout their college careers.  This year nine students were recognized.