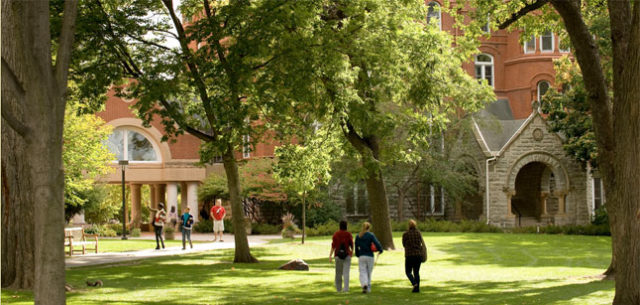 The Philosophy Department aims to foster rigorous, creative and productive philosophical activity at Macalester College and in the broader community. The central topics of philosophy are the nature of reason and knowledge, the structure of physical and mental reality, the meaning and value of life, how one ought to live and act, and the origin and function of society, which are at the heart of liberal arts education.
The Philosophy Department therefore encourages focused study of these core issues as well as interdisciplinary inquiry that emphasizes the hallmarks of philosophical method: critical thinking, open and respectful dialogue, conceptual clarity, and attention to ethical and political significance.
Philosophy students develop strong skills of logical analysis and textual interpretation, clear and persuasive written and oral argumentation, moral and political sensitivity, and a deep appreciation for the rich history of philosophy and its diverse ongoing practices. Such training provides excellent preparation for nearly any career and for a lifetime of continual intellectual growth, moral reflection and critical social engagement.