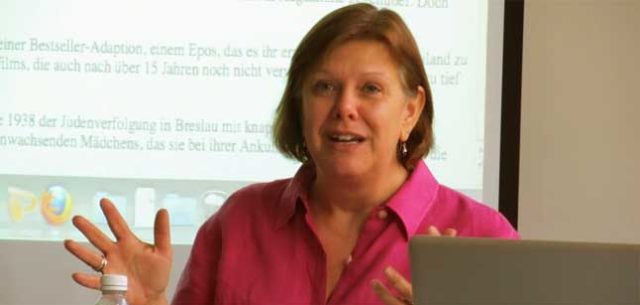 Macalester's Statement of Purpose and Belief outlines the college's commitment to providing students with deep, transformative learning experiences. Writing is a primary tool by which such learning is nurtured, so for several years the Serie Center has focused its efforts on developing a campus-wide culture of writing.
The Serie Center provides faculty with numerous opportunities to reflect on and invest in their writing pedagogy. We regularly bring outside experts to lead hands-on workshops which familiarize faculty with best practices and strategies for cultivating students' writing habits and skills Teaching Writing Workshops. We develop tools and resources that faculty can use to enhance their teaching, such as Write Well Microlectures. We have also designed new courses such as the Supplemental Writers' Workshops to help first-year students succeed in making the transition to college-level writing. Finally, we support faculty's own writing productivity by hosting various types of faculty reading and writing groups and retreats.
The Provost appointed Brigetta (Britt) Abel (German Studies) as Director of Writing to coordinate Macalester's writing initiatives. In addition to continuing the Serie Center's established faculty development programs, Abel provides one-on-one consultations for individual faculty in all disciplines. She supports the general education writing requirement and the assessment of students' writing and communication skills. She provides focused training for embedded student writing assistants and preceptors across the disciplines. And she collaborates with Academic Programs, ITS, the Library, International Student Programs, the MAX Learning Center, Academic Affairs and other units to create a healthy, sustainable, and stimulating writing environment on campus.
If you have questions about any of these writing-related initiatives, please contact the Writing Director Brigetta Abel (abel@macalester.edu). Please direct inquiries to Chris Wells (wells@macalester.edu), Acting Director of the Serie Center.