Acting Director of Sustainability, Professor of Economics and Latin American Studies
Rural and Agricultural Development, Economic Development, Education in Developing Countries, Central America-U.S. Migration
651-696-6862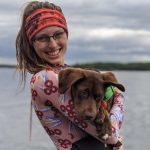 Department Coordinator
651-696-6019
Meet the Student Workers
Aaron Backs (he/him)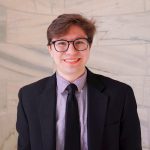 Aaron is a junior Environmental Studies and Political Science major from York, Pennsylvania, and the current Zero Waste Data Manager for Facilities. The team is currently working on rethinking, reinventing, and reinvigorating the way that Macalester collects and reports its waste data. And with his trusty bike always by his side, he's helping the bikes team with a registration program as well as a revamped bike share program. His other main sustainability interests include renewable energy and community greenspaces/gardens.
Alison Lange (she/her)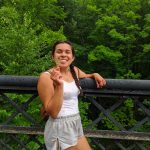 Alison is a senior at Macalester majoring in Environmental Studies and Geography. She has always found herself naturally drawn to the environment and sustainable efforts, and learned that she is most interested in inclusive geographic design and lived experiences. She is working on reimagining the mission and vision for the office and putting together a sustainability curriculum for Macalester academics. She is also helping to create an Environmental Justice Pressbook that highlights student writing and the work of local individuals in relation to sustainability and grassroots movements.
Anne Jayasuriya (she/her)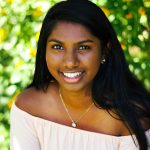 Anne is a junior from Eden Prairie, Minnesota majoring in Psychology with a minor in Environmental Studies. Her main interest is working on reducing food waste on campus and informing students about zero waste. She also hopes to connect and collaborate with local communities in regard to Macalester's sustainability goals.
Charlee Gorham (they/them)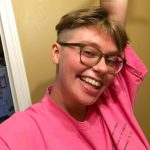 Charlee is a senior Geography major, and the Zero Waste Coordinator with the Facilities Department. They are excited about reducing waste through mutual aid; they have been organizing and managing the Free Swap this summer, bringing donated items to some of the house-less encampments throughout the Twin Cities. They also coordinate Dirty Training, the first year orientation program informing new students how we sort our waste on campus (recycling, composting, and trash) and why (reducing the detrimental impact of incinerators and landfills on local communities). They're working on a few other projects, such as implementing a reusable container program for Cafe Mac.
Evelyn Jauregui (she/her)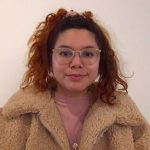 Evelyn is a senior Environmental Studies major, Economics minor from Los Angeles, California. She is most passionate about the intersection between economics and the environment as well as Environmental Justice. Her role in the Sustainability Office is to develop resources for students and staff on all things relating to Environmental Justice. She is excited to be able to share more information with the Macalester community!
Kate Massell (she/her)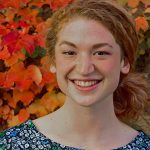 Kate is a senior at Macalester College majoring in Religious Studies and minoring in English Literature and Arabic. She's excited to be working with the Sustainability Office this semester and to learn more about environmental justice as a mode of decolonization. In her free time, Kate likes to spend time outside, play music, and sing with friends.
Laura Botero (she/her)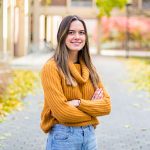 Laura is a senior Neuroscience and Psychology major from Cali, Colombia. Her main interests in the field of sustainability relate to environmental justice and climate change mass communication methods. She has been working on research exploring the role that ethnic and racial identities, as well as feelings of efficacy, play in promoting climate change action and engagement. This year she will also be working with the sustainability office to continue to bring more sustainable programs and practices to our campus community!
Lydia Macy (she/her)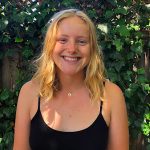 Lydia Macy is a current Sophomore at Mac, intending to major in Environmental Studies and/or American Studies. She's from Berkeley, CA where she grew her love for the natural world of the California coast, mountains, and forest. Here at Macalester, she works at the Sustainability Office on a variety of projects including communications, curating our Sustainability Plan, and creating handy how-to materials to help our campus community become more sustainable in their daily lives. The Sustainability Office continues to be a wonderful place for her to put her passion for environmental and ecological justice into action in her own community!
Sally Herman (she/her)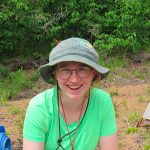 Sally is a junior majoring in Biology and Majoring in Spanish! She is from Madison, Wisconsin and is interested in how sustainability intersects with other social justice issues; for example, correlations between climate change impact and socioeconomic status. One of her favorite parts about the Sustainability Office is promoting the Free Swap and exploring to find cool and useful (and free!) items. At the office she has worked a lot on writing things for the Mac Daily.
Sawyer Webbeking (he/him)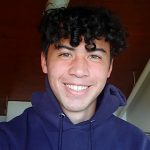 Sawyer is a sophomore at Macalester College. He intends to major in Neuroscience on the premed track. Sawyer is excited to be working with the Sustainability Office this semester in order to learn more about environmental justice, as well as how to mitigate the effects of climate change. In his free time, Sawyer enjoys the outdoors, plays soccer, and climbs things.