---
Apps & Alums 2019
Alex Harrington '19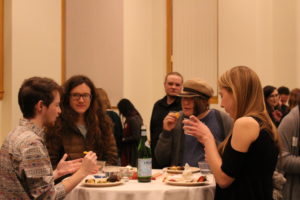 As a graduating senior, with post-Mac life on the horizon, it's impossible (and impractical, I suppose) to stop myself from wondering about what comes next. The potential paths for English majors are innumerable, a promise made to students by everyone from professors to the Career Development Center. More often than not, this promise can feel faraway and abstract. Never has the endless possibility after graduation felt more tangible or exciting to me than at Apps & Alums, an annual networking event hosted by the English Honor Society that combines appetizers with alumni. This year's Apps & Alums is taking place later today, March 7, from 6:00-8:00 in Weyerhaeuser Boardroom. Read more about this exciting networking event…
---
A Lady's Guide to the Minnesota Book Awards: An Interview with Professor Sally Franson
Sophie Hilker '20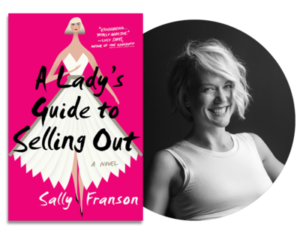 Visiting Assistant Professor Sally Franson's debut novel 
A Lady's Guide to Selling Out
 is a finalist for a Minnesota Book Award in the category for Novel & Short Story. 
A Lady's Guide
 follows Casey Pendergast, English major turned ad-agency brand strategist, as she attempts to recruit well-renowned authors to represent corporations as brand ambassadors in order to creatively reinvent their reputations under the orders of her hard-to-please boss. Though initially enthusiastic about the assignment, everything changes when Casey falls for one of her writers and begins to question the cost of her own conscience. Described by Franson as a "
bildungswoman
," a female take on 
bildungsroman
, the novel has received praise from the likes of Amy Bloom, 
The Star Tribune
, and has been heralded as the next 
The Devil Wears Prada
.
Learn more Professor Franson's novel…
---
This Book is Not Yet Rated: Peter Bognanni's Newest YA Novel Coming this April
Jen Katz '19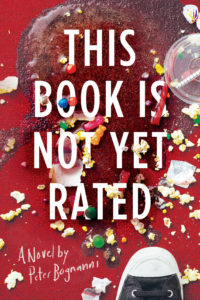 Films, friendship, and a failing business are central to Peter Bognanni's newest novel, which is set to be released on April 9. Bognanni, author of The House of Tomorrow (2010) and, more recently, the young adult novel Things I'm Seeing Without You (2017), explores the many meanings that movies can hold for people and the communities that spring up around them. The Words sat down with Bognanni to learn more about the inspiration for this book and what may be in store next. This interview has been edited for clarity and brevity. Read about movies, memories and more…
---
Networking is Not a Dirty Word
Miriam Moore-Keish '19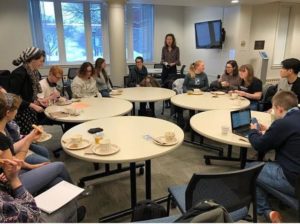 First Thursday time came around again! On February 7, Humanities students gathered in the Harmon Room of the library to enjoy soup and to address a word that strikes fear in the hearts of all who hear it: networking. Should we really fear it, though? According to Susanna Drake, chair of the Religious Studies department, we absolutely should not. "You don't even have to use the word 'networking,'" she said. Read more for some networking tips…

---
Studying Abroad at King's College London
Isabel K. Taylor '21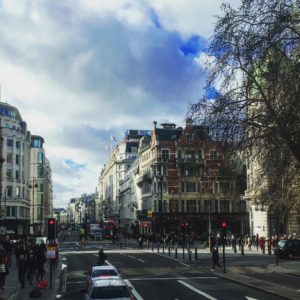 This month, The Words is thrilled to share some writing from a guest correspondent, the English Department's own Isabel Taylor. Isabel is a a sophomore English literature major and normally works as an office assistant in the department, but this semester, she is studying away in London. Read on to hear about her exciting time abroad. Read about Isabel's time abroad…
---
Wordplay
Jen Katz '19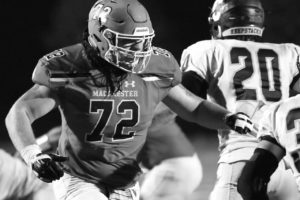 The Words is thrilled to feature the writing of Carrigan Miller '19 for this month's edition of Wordplay. Hailing from West Orange, New Jersey, he is majoring in English literature and psychology and minoring in Women, Gender, and Sexuality Studies. He has also served as sports editor and editor-in-chief of The Mac Weekly. Miller has been a four-year starter offensive lineman on Macalester's football team since his first year, earning three Academic All-Conference honors in three years. His English capstone project, Football's Second Crisis: A season with America's teenage gladiators, joined his passions for football and narrative non-fiction in an in-depth exploration of football's relationship to race, class, and popular culture. Today, though, he brings us an essay on "E*Trade and the sense of despair that young people feel." He believes that a better world is possible. Read Carrigan's essay…
---
Newsletter Staff
Senior Editor
Alex Harrington '19
Jen Katz '19
Associate Editors
Sophie Hilker '20
Miriam Moore-Keish '19
Social Media Strategist
Malcolm Cooke '21