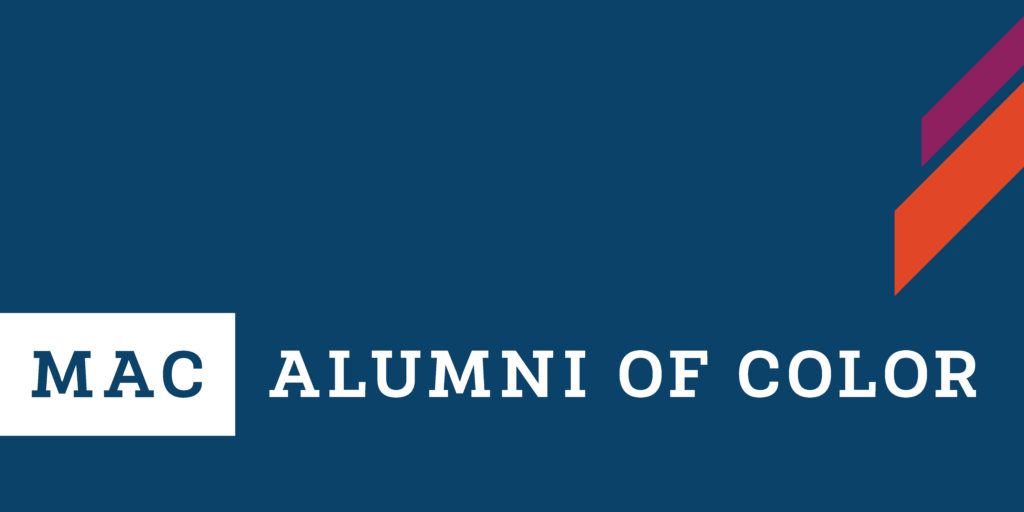 Macalester Alumni of Color Collective
A Public Sculpture Honoring Macalester's BIPOC Communities
Macalester has commissioned Michael Khuth '20 to design a public sculpture that represents the varied experiences of people of color at Macalester — from its founding to the present day. We invite our students, alumni, faculty, and staff to collaborate on this sculpture by submitting materials that reflect their BIPOC experience at Macalester. Items submitted will help shape the vision and will be considered for engraving on this sculpture. No contribution is too small.
Please submit your materials here by September 30, 2022 at 11:59 PM CDT.
This alumni-driven project is a joint initiative with Alumni Engagement and the Law Warschaw Gallery. The selection and advisory committees included students, alumni, faculty, and staff.
Public Art Commission Background and Details
Background
Expanded Educational Opportunities (EEO) was an early affirmative action program at Macalester in St. Paul, Minnesota, that reflected the goals of a self-consciously liberal campus environment. This daring and contentious program became deeply implicated in the negotiation of Macalester's identity in the 1960s and early 1970s. The story of EEO also interacts with broader national narratives of affirmative action, racial politics, and student activism. Finally, a recent public history survey conducted on Macalester's campus begins to reveal how EEO is remembered at Macalester and how it continues to inform and reflect current community identity.
For more information on this program and campus history, visit:
Goals
To celebrate the 50th year of EEO, Macalester has revisited the history of this significant program and its ongoing impact on campus and the varied experiences of alumni of color through alumni feedback sessions, which have informed this project. The goal of this public artwork is to create an on-going presence of this history and future outlook, representing the progress, pain, celebration, struggles, and awareness of the work that we will always be doing to truly live our multicultural values.
Located in a high-traffic area, the public artwork will serve as a visual symbol of the progress made and the work that will continue to be done to honor our students of color and the alumni who have come before them.
Theme
Reconciliation, celebration, and a call to action
This art will be created for all who come to campus, focusing on our students of color and the alumni of color who have come before them. As people experience the art, we want them to feel Macalester's dedication and path to multiculturalism, acknowledging that there is work to be done and that we value and prioritize this work. The artwork should be a symbol of how Macalester and the Macalester community strive to live all that is embodied in the concept of multiculturalism. Our goal is to think of multiculturalism as more than a cultural exchange, but instead about intersectionality and social justice. We are not where we want to be, but we do embrace the process: one filled with conflict, conversation, evolution. We want Macalester to be a place that feels like home to those that have been marginalized, where no one feels 'othered' on campus. We want to offer a space that welcomes people without fear of being accepted, where we look to the future, reaching out to those coming along behind us and those ahead of us.
We reconcile with the realities that we have a long road ahead of us. Certain groups continue to maintain power and privilege that are endemic to society. We will not be able to truly celebrate multiculturalism if we continue to perpetuate those power dynamics that maintain white supremacy, patriarchy, homophobia, etc. We are aware that all are part of the Mac community and not all have the same experience.
We celebrate that we are creating a space for conversation with a deep desire to do better. We celebrate that we are doing a good job at providing access in spite of the huge costs of education.
Our call to action is for each one of us to play a role in building a space where BIPOC populations thrive on our campus.
Artwork Criteria and Values
When people see the artwork, we want them to feel:
Pride and celebration in what has been achieved
Reflection and a sense of activation to always do more
A realization of the journey of this work—one that contains conflict, hurt, empowerment, progress, and the understanding that we will always be working for more
Recognition of intergenerational and intersectional voices and history
About
The Alumni of Color Collective was established to facilitate conversation and networking among the diverse alumni of Macalester.
Our theme has been RECONCILIATION + CELEBRATION = ENGAGEMENT/ACTION.
Reunion 2019 commemorated the 50th anniversary of the Expanded Educational Opportunity (EEO) program! We had a fantastic time in community together and look forward to strengthening our connections.  To learn more about the EEO Program and what campus life was like, we invite you to listen to the Big Questions interview with alumni Barbara Phillips '71 and Melvin Collins '75.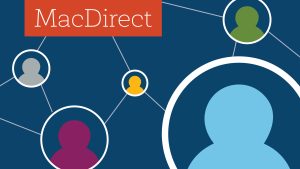 Join the Alumni of Color Group on MacDirect Here!
ALUMNI ZINE
Facing Forward is a 'zine created by Ariel Estrella '15 with words of encouragement, love, and reflection from alumni of color to graduating seniors of color.
Physical copies are gifted to seniors as part of the Rites of Passage graduation ceremonies each year. View previous volumes below.
Staff Contact
Rosalinda Miguel
Assistant Director of Affinity & Identity Engagement
[email protected]