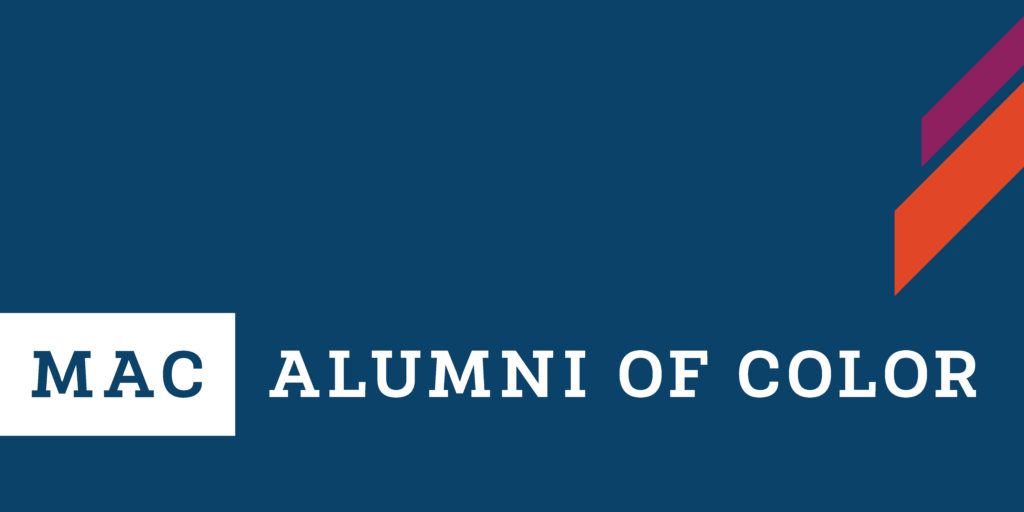 About
The Alumni of Color Collective was established to facilitate conversation and networking among the diverse alumni of Macalester.
Thanks for attending the 5th Alumni of Color Reunion, June 7–9, 2019!
Our theme this past year was RECONCILIATION + CELEBRATION = ENGAGEMENT/ACTION.
This reunion commemorated the 50th anniversary of the Expanded Educational Opportunity (EEO) program! As we all join together in community, we'll celebrate the accomplishments of the students who received an education because of the EEO initiative.
ALUMNI ZINE
Facing Forward is a 'zine created by Ariel Estrella '15 with words of encouragement, love, and reflection from alumni of color to graduating seniors of color.
Physical copies are gifted to seniors as part of the Rites of Passage graduation ceremonies each year. View previous volumes below.
Staff Contact
Catie Gardner
Director, Alumni Engagement
cgardne1@macalester.edu