About
The first-generation alumni group seeks to connect and support first-generation alumni by providing a network of shared experiences, personal and professional development resources, and events that foster community among first-gen alumni and the College. This group also seeks to support current students, staff, and faculty in advancing first-gen programming on campus.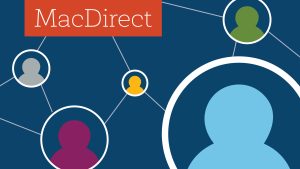 Join the First-Generation Alumni Group on MacDirect Here!
ALUMNI ZINE
Honoring the Journey Ahead is a 'zine with words of encouragement, love, and reflection from first-generation alumni to first-generation graduating seniors.
Physical copies are gifted to seniors as part of the Honoring the Journey graduation ceremonies each year. View previous volumes below.
Staff Contact
Rosalinda Miguel
Assistant Director of Affinity & Identity Engagement
[email protected]