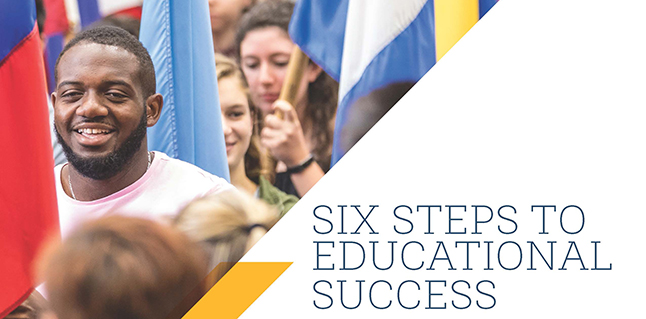 Macalester faculty and staff have developed six learning goals for students to achieve by graduation. Use these goals to navigate your learning experiences at Macalester, e.g., in meetings with your faculty advisor, when selecting particular courses, in choosing co-curricular programs, or when applying for a job on campus.  Statement of Student Learning complete text
By the time you graduate…
Macalester's Mission
"Macalester is committed to being a preeminent liberal arts college with an educational program known for its high standards for scholarship and its special emphasis on internationalism, multiculturalism, and service to society." (approved by the Board of Trustees in 1992)
Your future at Macalester is largely up to you! Your Macalester education will be transformative. You will have learning opportunities within and outside the classroom that will prepare you to be a learner throughout your life, to seek academic excellence, to take responsibility for your choices, and more. It will be an exciting and fun four-year process, from which you will gain important skills before you graduate.
The mission statement touches on four key parts of a Mac education: scholarship, internationalism, multiculturalism, and service to society. While these are listed as four separate things, you couldn't be a Mac student without any one of them—and combined, they demonstrate what Mac is all about.
Scholarship
Students are expected to pursue academic work with high standards both in and out of the classroom. Scholarship means taking challenging classes, reading in the library late into the night, writing and editing an essay, or participating in a class discussion. Your engagement with academic work will occur outside of classroom assignments too—in your dorm room at two in the morning, as you and your roommate pick apart a reading from your first-year course, in Cafe Mac, in discussions at the Department of Multicultural Life, or at the Institute for Global Citizenship.
Internationalism
As the world gets smaller and smaller, metaphorically, everyone engages more and more with people from a variety of perspectives. Whether you are from another country or just live down the hall from someone who is, learning how to interact respectfully with people from different countries will be an invaluable part of your Mac experience.
Multiculturalism
The Mac community includes people from a wide variety of social groups and identities. As a student at Macalester, you must understand different experiences and identities, understand privilege, and be aware of how to create a comfortable environment for all members of our community.
Service to Society
Macalester is located in the heart of the Twin Cities. Your learning experiences will get you out into this community and beyond. As you explore our surroundings, you must understand how to contribute to communities as partners, respecting and appreciating differences and ultimately enhancing these communities.
Six Steps to Educational Success (PDF)
Version 2 revised 7/14