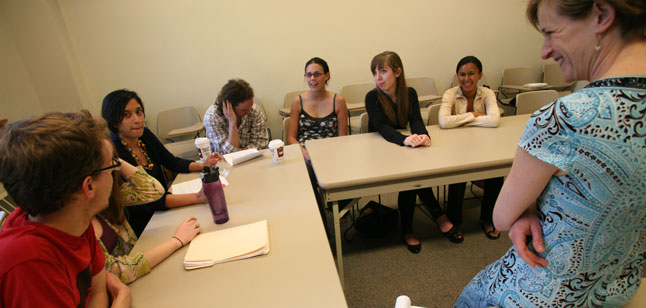 Assessment helps departments and offices to understand the general effectiveness of its curriculum in meeting the overall learning goals.
Faculty and staff within academic departments and offices are responsible for developing these goals, and for implementing a plan ensure that the goals are being achieved.
They have also developed corresponding Assessment Plans that guide their regular inquiry into student learning objectives.
Each year, departments and offices conduct assessment, discuss results and summarize findings and future plans in an Action Report (AR) which is submitted to the Associate Dean of the Faculty.
The Associate Dean of the Faculty and Assistant Director of Assessment serve as resources for departments and offices.