At Macalester, studying French is about connections: the local with the global, the past with the present
Our department provides a rigorous foundation in the rich and complex French and Francophone world. We believe deeply in the college's long-standing dedication to internationalism—and we believe studying a language and the diverse cultures it expresses is an essential piece of practicing that commitment wholeheartedly.
From French 101 to the senior capstone project, we challenge our students to step outside their own perspectives. And along the way, we see how this changes them. Their worldviews broaden. They grapple with nuanced, complex, global issues—in French.
Through that journey, expect your intellectual curiosity to be piqued. You'll be learning from faculty from the US, France, Senegal, and New Zealand. Courses focus on cultural productions from France and Francophone regions (from Europe to Quebec, West Africa to Louisiana, Haiti to French Polynesia, and the Caribbean to Asia) in different genres: literature, cinema, graphic novels, theatre, visual art, philosophy, and theory. Recent course topics include the Animal and the Human in the French Enlightenment, Parisiennes, and Food in French and Francophone Cultures.
All French, all the time
The best way to speak better French? Speak more French. We offer language immersion without having to leave campus: each semester, four students live in our French House, directed by our student program assistant. It's a natural springboard to prepare for a semester away, but even if you don't live there, you'll get to know the house well: it's the hub for lots of cultural activities on campus. (And it's part of your homework—you'll check out two of those activities for every course in the department. Click here for some photos of recent events!).
Our top study abroad destinations
Study international development in Senegal and complete an internship or research project
Pursue internship programs in Paris, Strasbourg, and Brussels or direct-enroll in French universities in Paris and Nantes
Study Moroccan society and culture and explore community-based learning in Rabat
Life after Macalester
Through their vibrant experience in our community, around the Twin Cities, and all over the world, our students leave Macalester equipped with the language and cultural proficiency to engage in the world across many differences. Those lessons stay with them long after graduation. Our alumni work in diplomacy, law, finance, education, the arts, sustainable agriculture, theater, communications, and public health.
Recent Employers
Teaching Assistant Program in France (TAPIF)
College Possible
Google
Peace Corps
Human Rights Watch
UNESCO in Paris
Wisconsin Department of Justice
New York University Langone Medical Center
Estée Lauder Companies
State Department
Recent Graduate Schools
Columbia University
Cornell University
University of Illinois-Chicago
John Hopkins University
New York University
Sciences PO in Paris
Tufts University, Fletcher School
Université Libre de Bruxelles
University of Wisconsin
University of Minnesota
University of Pennsylvania
Join the community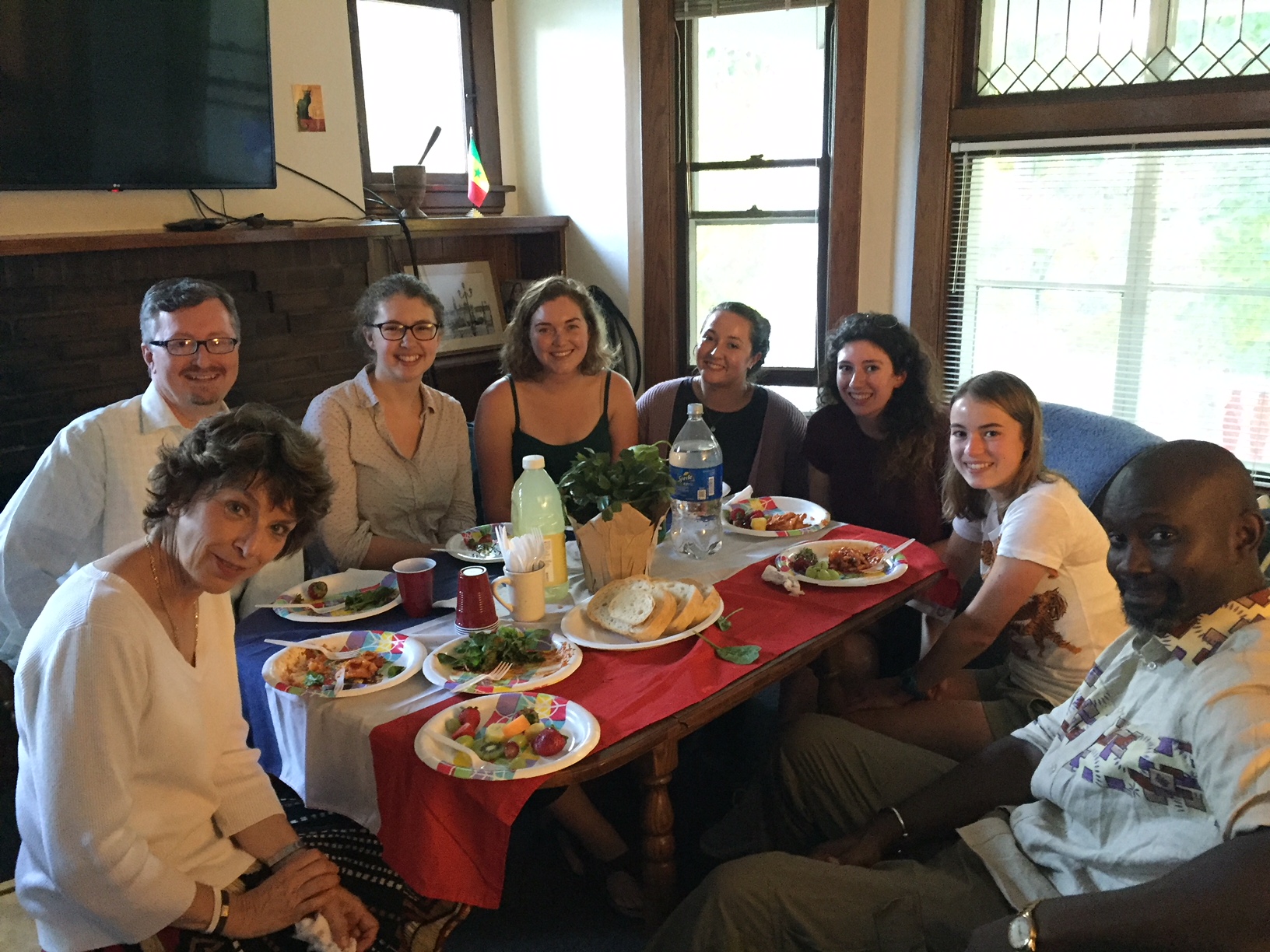 Our students add layers onto their classroom education through connecting with Twin Cities organizations. That starts on campus, with vibrant guest speakers from the Twin Cities, and continues to a wide range of internship possibilities at sites ranging from human rights organizations to immersion schools. Students also pursue national and international internship opportunities, from working in a US Embassy in Europe to conducting a research project in Cameroon.
Through our unique French Lecture Series, students learn from well-known speakers. Our guests include scholars, writers, artists, journalists, filmmakers, and performance artists from Minnesota, around the United States, France, and around the Francophone world.
Our faculty support students throughout their journeys: from your first day on campus to study away decisions, a challenging poem or essay, or life after Mac. And our alumni love to talk, too: each year we host an alumni panel to share perspectives and advice.
Department happenings
Bonjour!
Last stretch of the semester and our department is hosting two fun events, a movie night and a coffee hours to practice French.
Hope to see you then.
Links for current students