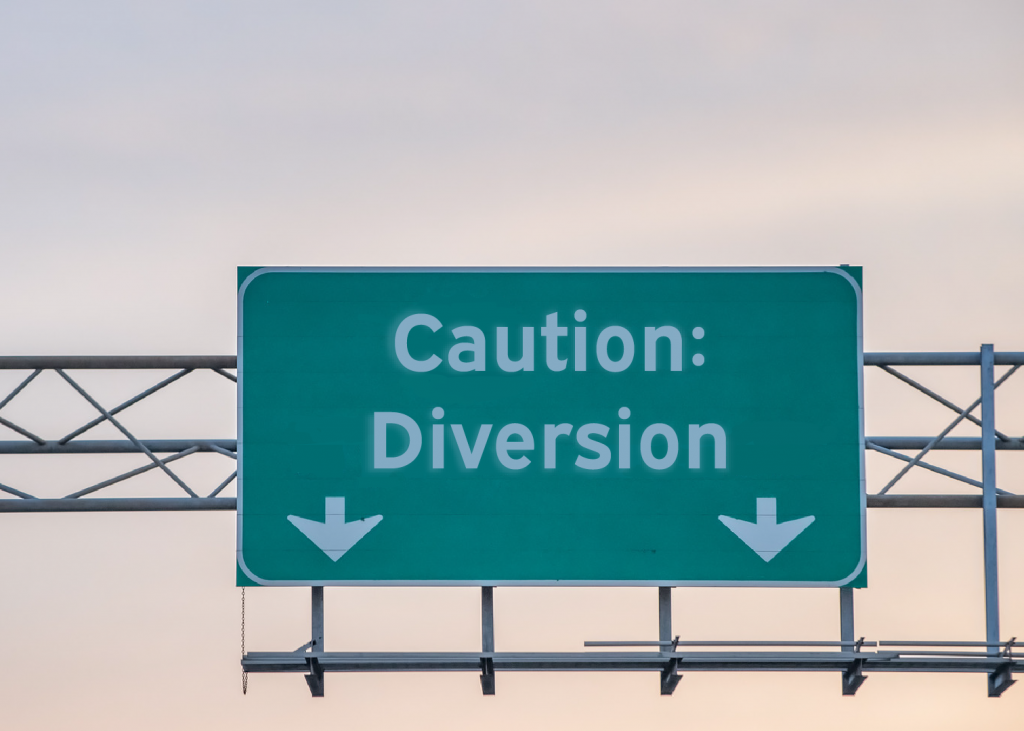 Caution: Diversion
Opening Online Friday, May 7th
In their Senior Thesis exhibition, Caution: Diversion, Macalester College's 2021 Studio Art Majors showcase projects which find common thematic ground in their engagement with positionality, interiority and identity, as they relate to personal histories and the new, complicated landscape of isolated being and learning while completing their final year at Macalester during the Covid-19 pandemic.
The title of the exhibition references themes of "construction"— of developing one's identity, making someplace a home and using the literal meaning of fabrication, as in building an instrument. Playing off a common traffic sign that reads "caution: road work ahead," the metaphor is modified to reflect the unexpected paths and detours that they have adapted to within the past year.
Projects include investigations on personal space and the everyday; connectivity through identity in and of place; reckoning with trauma; performing mixed identity;  story-telling through music; creation through destruction; and confronting gender inequality.
Featuring the work of:
Malini Basu
Ailsa Burke
Ivy Flemmer
Long Nguyen
Camilla Severi
Emily Shang
Zarra TM
Mai Xor Vang
Kate Weithers
Caution: Diversion is a digital exhibition which can be accessed at –> lawwarschawgallery.com/senior-thesis-2021