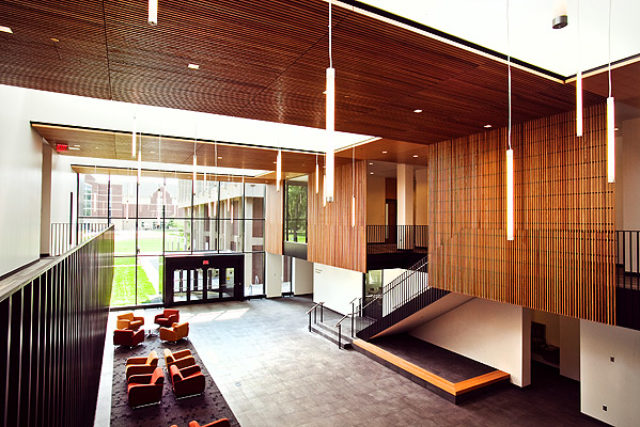 Hours
During the academic year, the gallery holds regular hours September–December and February–April:
Monday: 10:00 a.m.— 4:00 p.m.
Tuesday: 10:00 a.m.— 4:00 p.m.
Wednesday and Thursday : 10:00 a.m. — 8:00 p.m.
Friday: 10:00 a.m.— 4:00 p.m.
Saturday and Sunday: Noon — 4:00 p.m.
The gallery is closed March 18–24 in observance of the academic Spring break, however visits may be scheduled by appointment during this time.
Please check back before your visit for closings impacted by holidays and the academic calendar.
Location & Directions
First Floor
Janet Wallace Fine Arts Center
130 Macalester Street, St. Paul, MN 55105
Directions (Google Maps)