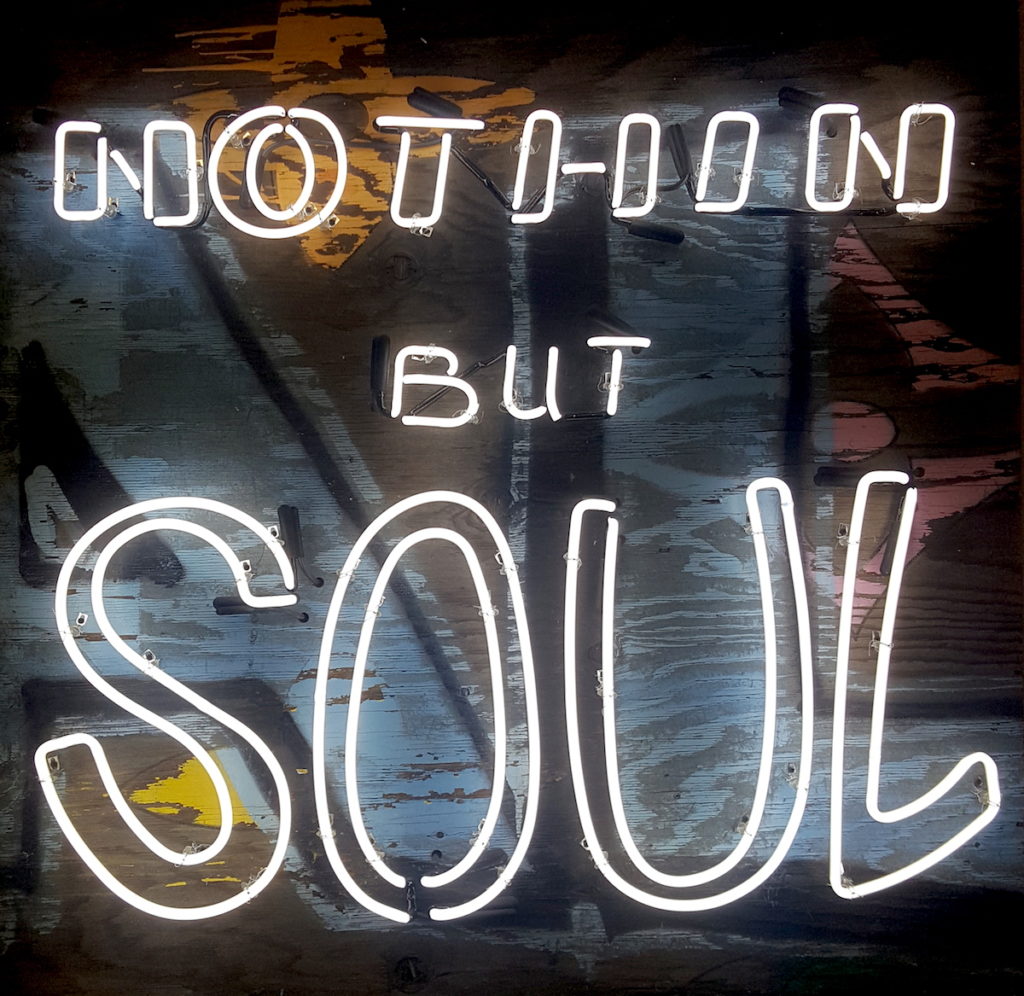 Jordan Weber
kNOw Spaces
September 14 – October 25, 2018
Opening Reception
September 14th from 6—9 pm
Performances, Mediation, and Readings
October 22nd, 23rd, and 24th from 6–9 pm
kNOw Spaces is both a sculptural exhibition and programmatic artwork by Jordan Weber which critiques our society's ability to provide sustainable practices. His works examine agricultural systems, including soil and air cleansing on Superfund sites and sustainable food supplies, to cultural sustainability — which bodies are in a position to sustain themselves, which are resourced to survive, systematically, and which are disadvantaged, structurally. The artist seeks to find collaborative solutions to rebuild towards communal empowerment through new ecologies, devoting spaces, and through spiritual reflection and meditation. In this project, Weber asks, "How do we live independently of a system that is unsustainable for our societal whole and also live towards communal empowerment? If a legacy of violence against the land threatens violence against the bodies that should be nourished and supported by it, how can we best respond? When heritage speaks to survival despite ongoing structural disadvantage, what can we build now, that our descendants will thrive from?"
The exhibition features two congruent spaces which support the intersections of these ideologies. The front of the gallery is devoted to a programming space which draws on philosophies and forms of Resurrection City, a 1968 demonstration organized by the Poor People's Campaign, a multiracial effort lead by Martin Luther King Jr., which drew attention to economic injustices and alleviating poverty. At Law Warschaw Gallery, white walls are outfitted floor to ceiling in plywood remnants to recall the original tents and shacks of Resurrection City. The inverted model will serve as a platform for performances, conversations, and programs throughout the exhibitions' run with the goal to catalyze and prompt long-term sustainable constructs that collectively open white box spaces for alternative urbanisms. Collectives and individuals are encouraged to organize weekly interactive workshops for public and college audiences and contribute to the exhibition with ephemera from these activities.
Central to the space, is an introspective structure inspired by the remoteness of a deer blind which serves as a respite for black and brown bodies seeking sanctuary as well as a metaphoric panopticon for inversing power dynamics of bodies viewing and being viewed.  Sculptural objects throughout the gallery recognize specific moments of trauma for bodies of color and the land — including uniquely Midwestern experiences, spaces, and institutions — and encourage a proposal for their healing and empowerment, through collective gathering and awareness, meditation and reflection, and action.
The opening reception takes place on September 14, from 6—9 pm and will feature a guzheng performance by Jarrelle Barton and free haircuts from Gawolo Irving of Minneapolis.
About the Artist
About the Artist
Jordan J. Weber is an artist and activist working and living in Des Moines, IA. Weber works with inner-city communities nationwide, with a focus on the Midwest. He is best known for his deconstructed police vehicles turned into community gardens and workout equipment. Weber has exhibited throughout the United States, including the Des Moines Art Center (Des Moines, IA), The Soap Factory (Minneapolis, MN), Smack Mellon Gallery (Brooklyn, NY),Manifest Justice (Los Angeles, CA) and Union for Contemporary Art (Omaha, NE).
Community-based projects include 4MX, a Greenhouse on Malcolm X's birth site in the shape of his childhood home, CFUM Social Practice youth summer program, Des Moines, IA; Found Neighborhood Objects youth programming, Union for Contemporary Art, Omaha, NE; Organize Resist/A Man Was Lynched by Police (Dread Scott) collaboration. Weber is a 2018 recipient of the A Blade of Grass Fellowship for Socially Engaged Art, a 2015 The Tanne Foundation Award, and a 2014 recipient of the African American Unity Fellowship and Creative Capital (Iowa) fellowship.
Public Programs
Performances
Just B.E. You
A Night of Black Existentialism (Part 1)
7 – 9 pm
Counter Space presents dance, spoken word, and poetry performances by Rayna Howard, DenetrickPowers, and Destiny Roberts. The artists invite conversation following each performance.
Breathe: A Sacred Journey Into Yourself
with LaDonna Funderburke and Rochelle James
6–8 pm
LaDonna Funderburke and Rochelle James combine contemplative forces for an evening of guided meditation, zen walking, sound healing, transformative fashion, and mindful wares.
"The Souls of Free Folk"
Reading and Workshop
6–7:30 pm 
Join artist, lawyer, and writer Josiah Golson for an interactive workshop, guiding participants to explore how creativity, activism, and self-care can converge in our personal and collective journeys. "The Souls of Free Folk" (Polyphemus, 2018) is inspired by The Souls of Black Folk (1903) by W.E.B. DuBois, and celebrates the legacy of art, activism, and culture of the African American experience.
Just B.E. You
A Night of Black Existentialism (Part 2)
7:30 – 9:30  pm
Counter Space presents dance, spoken word, and poetry performances by Rayna Howard, DenetrickPowers, and Atlese Robinson. The artists invite conversation following each performance.
Opening Reception
Art Gallery and Art Commons
Friday, September 14th
6 – 9 pm
An evening to celebrate the exhibition and meet the artist.

Barber Shop
Friday, September 14th
6–8 pm
Gawolo Irving of Final Cut Sports Barbershop will be giving free haircuts during the opening.
Music Performance
Friday, September 14th
7–8 pm
Renown musician Jarrelle Barton will perform the guzheng. Co-sponsored by the Music Department at Macalester College.
Catalog
Catalogs for kNOw Spaces will be released in early October featuring exhibition images and an essay by curator and writer, Nicole J. Caruth. A pdf of the catalog is available.
Participate
kNOw Spaces encourages artists, organizers, and organizations to host your program, project, workshop, lecture, demo, or performance in the gallery during the exhibition's run. Priority is given to proposals that compliment exhibition themes and emphasize voices of color.
Tours and visits are also encouraged to create connections to your classrooms, organizations, and community groups. For more information, or to book your event, contact Gallery Director, Jehra Patrick at gallery@macalester.edu.