Welcome to the Geography Department
Macalester's nationally and internationally recognized Geography Department, founded in 1947 by Hildegard Binder Johnson, is unusually broad in scope for an undergraduate liberal arts college. The department leads students through an exploration of urban and regional planning, environmental geography, cartography, geographic information science and socioeconomic development in various regions of the world. Students may major or minor in geography. Students may also take a specialized minor focused on Geographic Information Systems or major in geography with an additional concentration in Urban Studies.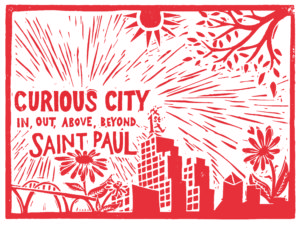 BOOK LAUNCH!
Curious City: In, Out, Above, Beyond Saint Paul
A Cultural Atlas of Saint Paul, Minnesota created by the Macalester College Geography Department's Cultural Atlas Production course in Spring 2019.
27th ANNUAL COLLOQUIUM OF THE IGU-CSRS
The Geography Department looks forward to hosting Sustaining Rural Systems: Rural Vitality in an Era of Globalization and Economic Nationalism, the 27th Annual Colloquium of the IGU-CSRS. The conference and field study will be held in July 2019.
---
Our Department In the News