Geographers use the lens of location to analyze human-environment interactions and global challenges, both locally and abroad.
By studying issues like food, poverty, housing, migration, health, and urbanization, geographers examine how people interact with one another and their environments. We study how processes shape places (and vice versa), and how places are linked together, often sharing our findings through carefully crafted reports, illustrations, and infographics. Our work is part policy and data analysis, part history, and part empirical observation, served up with sides of storytelling and graphic design.
We do love a good map. Nevertheless, if you thought geography was going to be about memorizing state capitals, we have so much more to show you.
Recent Geography Department Partnerships
Why study geography at Macalester?
It's rare to find a geography department at a liberal arts college these days—especially in a major metropolitan area. Our size offers our students the quintessential small-college benefits, like small classes and close working relationships with faculty. Our location offers tons of collaborative and ambitious course-based opportunities for you to work on real-world projects like transit development or how to preserve fresh water resources. Our professors cultivate diverse community partnerships with local nonprofits, government councils, and other organizations who regularly come to our students for help with projects—and often later, with job offers. But we're not limited to the Twin Cities. We teach in, conduct fieldwork, and take students to Africa, East Asia, North America, and South America on a regular basis.
Geography isn't just a subject; it's a discipline. That means we'll teach you to think like a geographer—sharpening your critical thinking and showing you how to look for context and connections—while equipping you with technical and design skills in GIS (geographic information systems) and geovisualization. These skills help you translate complex information into powerful visual tools. Many of your assignments will be small-group projects designed to help you learn collaborative skills and bond with your classmates. And at Macalester, we pride ourselves on using that skillset to help make our community and the wider world into a more just and equitable place.
Jim Smith '21 on his experiences in Urban Geographic Information Systems
Life after Macalester
Geography majors go on to a wide range of careers. Many develop passions for fields like urban planning or environmental policy; others become consultants in international development or work in the design field, and a few become professional cartographers. Our students are well prepared for graduate school, and many go on to master's and PhD programs at some of the best universities in the U.S., Canada, and Europe.
Geography in the cities
Our courses regularly partner with Twin Cities organizations and institutions, like the Federal Reserve Bank of Minneapolis
94
Internships mentored by Geography faculty in the last five years


Present course findings to councilmembers at city hall.


Join our community
Field Trips – Every year, professors take dozens of students on trips around the Twin Cities and the wider region.
Geography Honors Society – In addition to typical honors society events, we organize regular Geography Department social events for all our majors, like Black Panther and popcorn night, or a trip to the John R. Borchert Map Library.
Geography Lounge – Not on the official campus map, but our department has a pretty cozy set-up where majors often study together or chat with professors and classmates.
Alumni Network – Alumni stay connected with each other and the college, often acting as mentors for current students.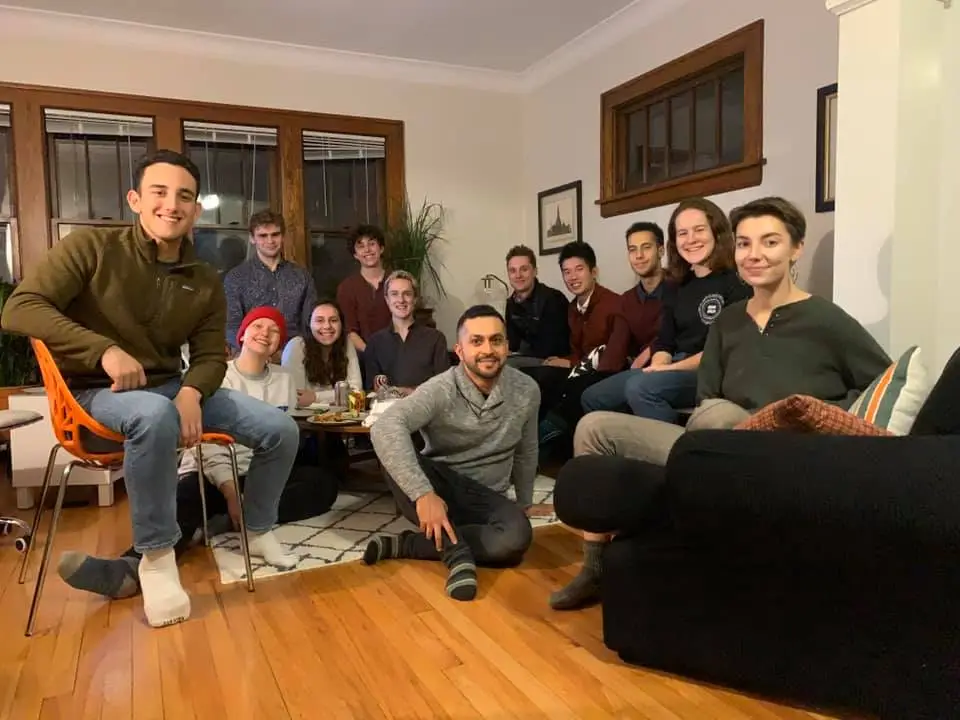 Our alumni form a tight-knit community, too, and they stay connected with one another and with the college long after they graduate. Many current students find opportunities to meet with geography majors from years past, who can serve as mentors or the first links in a professional network.
Our department in the news
Links for current students