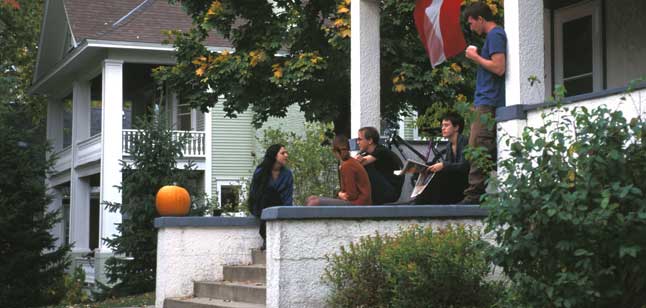 Living in the German House is an excellent opportunity to simulate life in a German-speaking country. Located just half a block from campus (190 Vernon), the student residents all live in a single room, practice German daily, have a common meal with housemates once a week, and participate in monthly film evenings or game nights. For the 2023-24 academic year, a student program assistant will live in the house to coordinate house activities and help with language proficiency.  The program assistant and student residents share responsibilities for cooking and housekeeping. The German House hosts a Kaffeestunde once a month for the German-speaking community on campus, and is the center of the German Program's social activities (including Oktoberfest, Nikolausfest, Karneval, and an occasional lecture or informal guest visit). Students often choose to live in the German House prior to their participation in Macalester's German Study Abroad Program.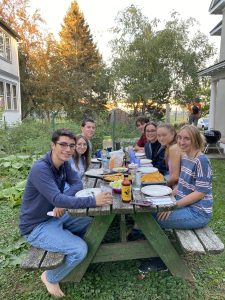 Prerequisites: Sophomore status and at least one year of college-level German. Residents must take one course taught in German each semester they live in the house; exceptions are rare and are at the discretion of the department. Applications are available online at German House Application Form.
Applications for the 2023-24 academic year are open now until March 3, 2023.  Applications received after this date will not be considered.