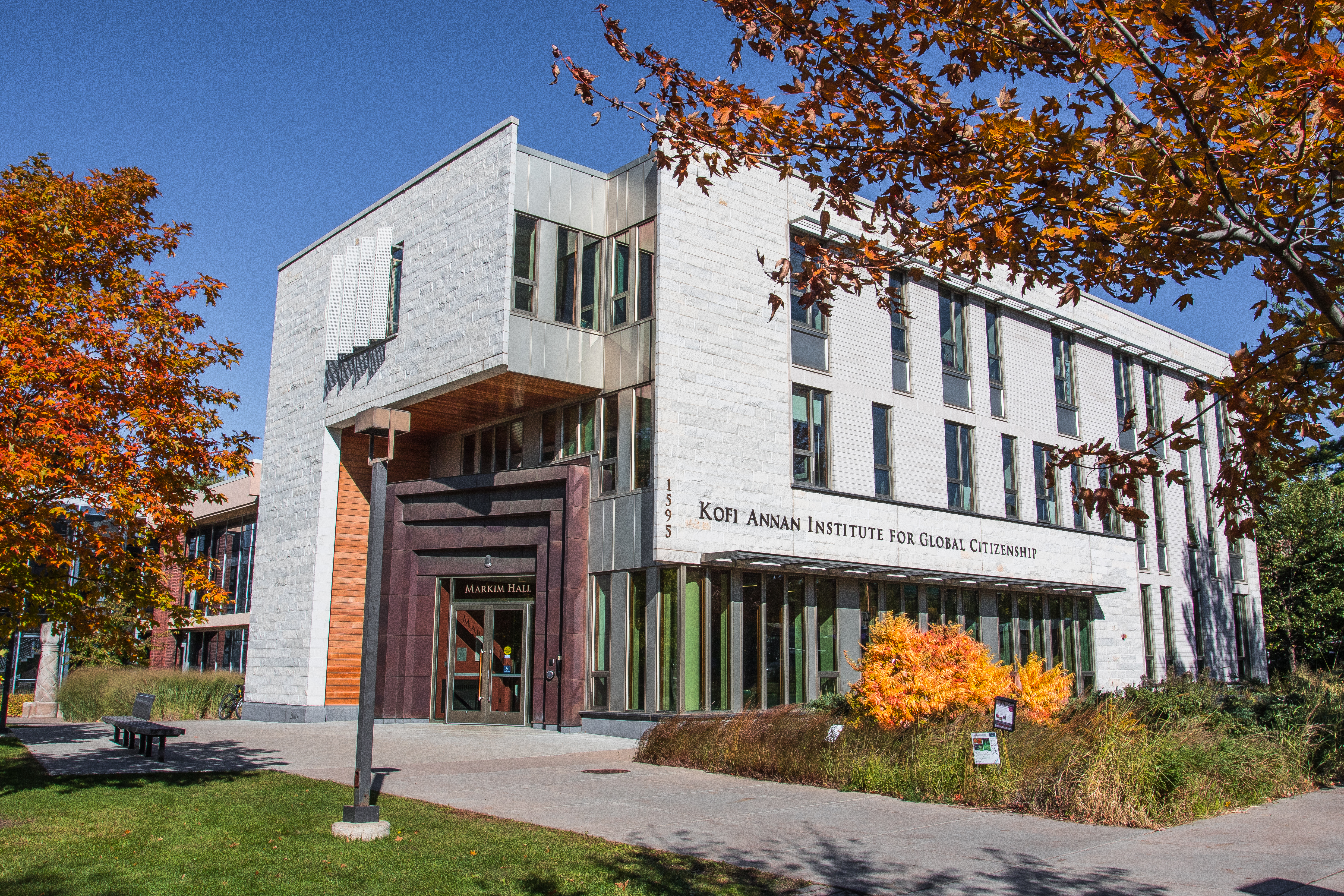 The Dean's Office promotes global citizenship on campus through programs and events that include sponsoring the annual Global Citizenship student award and the annual International Roundtable.  The Dean executes the work of Macalester's IGC in conjunction with the staff of three program offices: the Civic Engagement Center, the Center for Study Away, and the Internship Office.
Mellon Mays Undergraduate Fellowship 
The centerpiece of the Mellon Mays Undergraduate Fellowship (MMUF) program is to increase diversity in the faculty ranks of institutions of higher learning. MMUF aims to reduce over time the serious underrepresentation of certain minority groups on college faculties as well as to address the attendant educational consequences of these disparities. The program serves the related goals of structuring campus environments so that they will be more conducive to improved racial and ethnic relations, and of providing role models for all youth. MMUF aims to achieve its mission by identifying and supporting students of great promise and helping them to become scholars of the highest distinction.
Graduate School Exploration Fellowship 
The Graduate School Exploration Fellowship (GSEF) is intended to increase the number of underrepresented students who pursue graduate study, research, and/or teaching careers in higher and post-secondary education. It offers them the opportunity to explore the world of academia and work with faculty and graduate student mentors at a top-ranked research university. Fellows engage in research and projects, participate in enrichment workshops, and get to present their research at an academic conference in Chicago. Fellows will also receive a stipend for the summer research experience and will receive additional funding to cover scholarly activities and costs of applying to and visiting graduate programs.