Library Spaces
Study Room access
Study rooms 301, 302, 401, 402 will be unlocked and open for first come, first served use.  Room 320 will be open for groups of up to 5.  You must wear a mask in these spaces. There will not be any library reservations of rooms.
Other library small study rooms on level 2 and 3 are being dedicated to a pool of Private Consultation rooms for the campus to book in order to help support students with medical and other such appointments requiring privacy. Private Consultation rooms are available for students that have a need for a private space for a remote meeting or appointment (therapist, interview, etc.). The following guidelines are in place for these reservations:
Please plan to arrive at least five minutes prior to your reservation time.
It is your responsibility to wipe down all surfaces prior to beginning your appointment. Cleaning supplies will be available either or near each consultation room.
Rooms will be unlocked 15 minutes before reservation start times.
Rooms are not equipped with any video conferencing equipment. Students will need to bring their own laptop, phone, etc. for their remote appointment.
The department managing the room has the right to cancel a booking. The user is responsible for reviewing the status of their booking via the EMS Web App.
Users are expected to follow applicable Macalester College policies, including the Student Code of Conduct.
These rooms are reserved for students who do not have on-campus private spaces such as dorm rooms.
Masks are required when in study/conference rooms
Students with a need to utilize this service can email the Reservations office (reservations@macalester.edu) to request access for reserving a Private Consultation Room.
---
Detailed Library Maps
Lower Level First Level Second Level Third Level Fourth Level
Lower Level
Call Numbers: Art N1-NX, Music M1-MTM
Honors Projects and Periodicals
VHS, Maps, and Microfilm
Library Instruction room L03
Audio/Visual (A/V) Services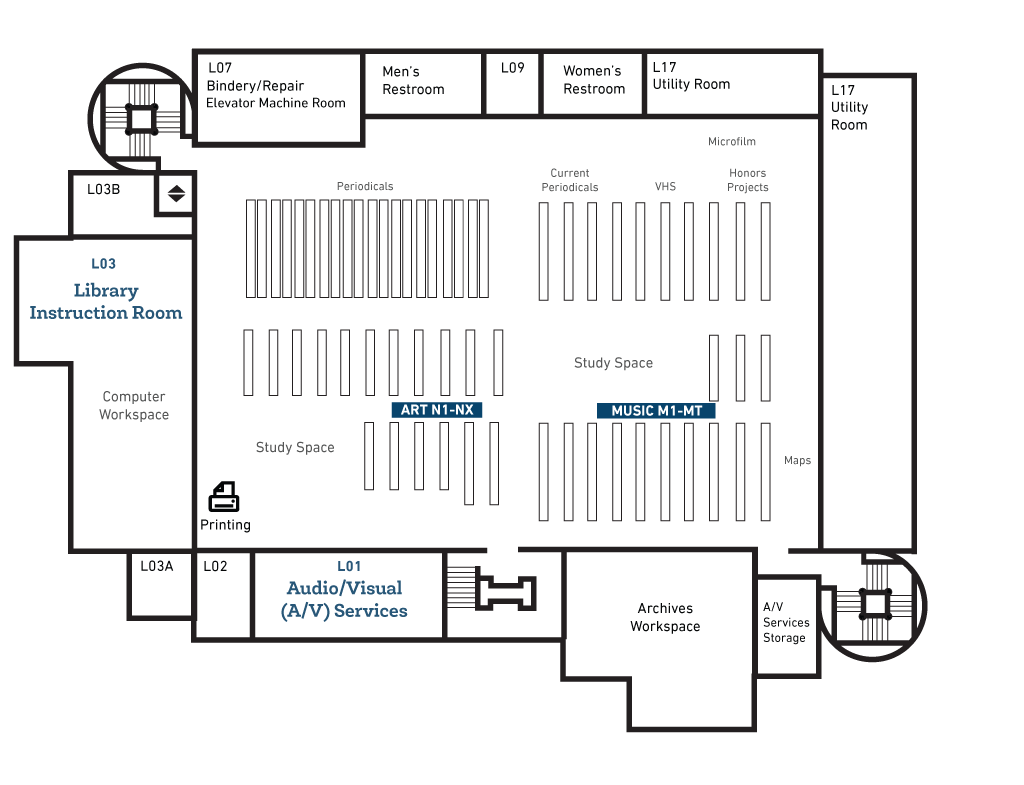 ---
First Level
Reference Collection
Periodicals/Newspapers
DVDs & Music CDs
Popular Reading / Wellness / Great Scots
ITS Help Desk Express
Harmon Room
Reading Room
Service Desk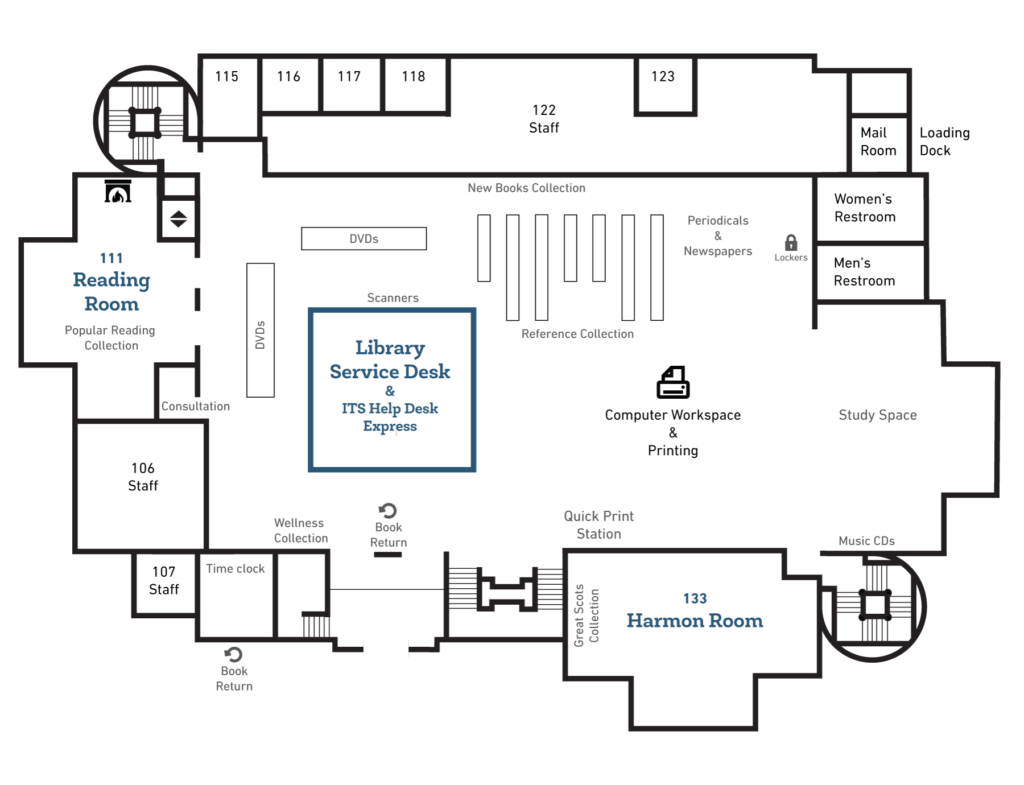 ---
Second Level
Archives and Rare Books
Children's, YA, and Idea Lab Collections
All Gender Restrooms
Classroom 250
Entrepreneurship Offices
Group Study
Library Instruction Room 206
Idea Lab
Wood Room Children's Books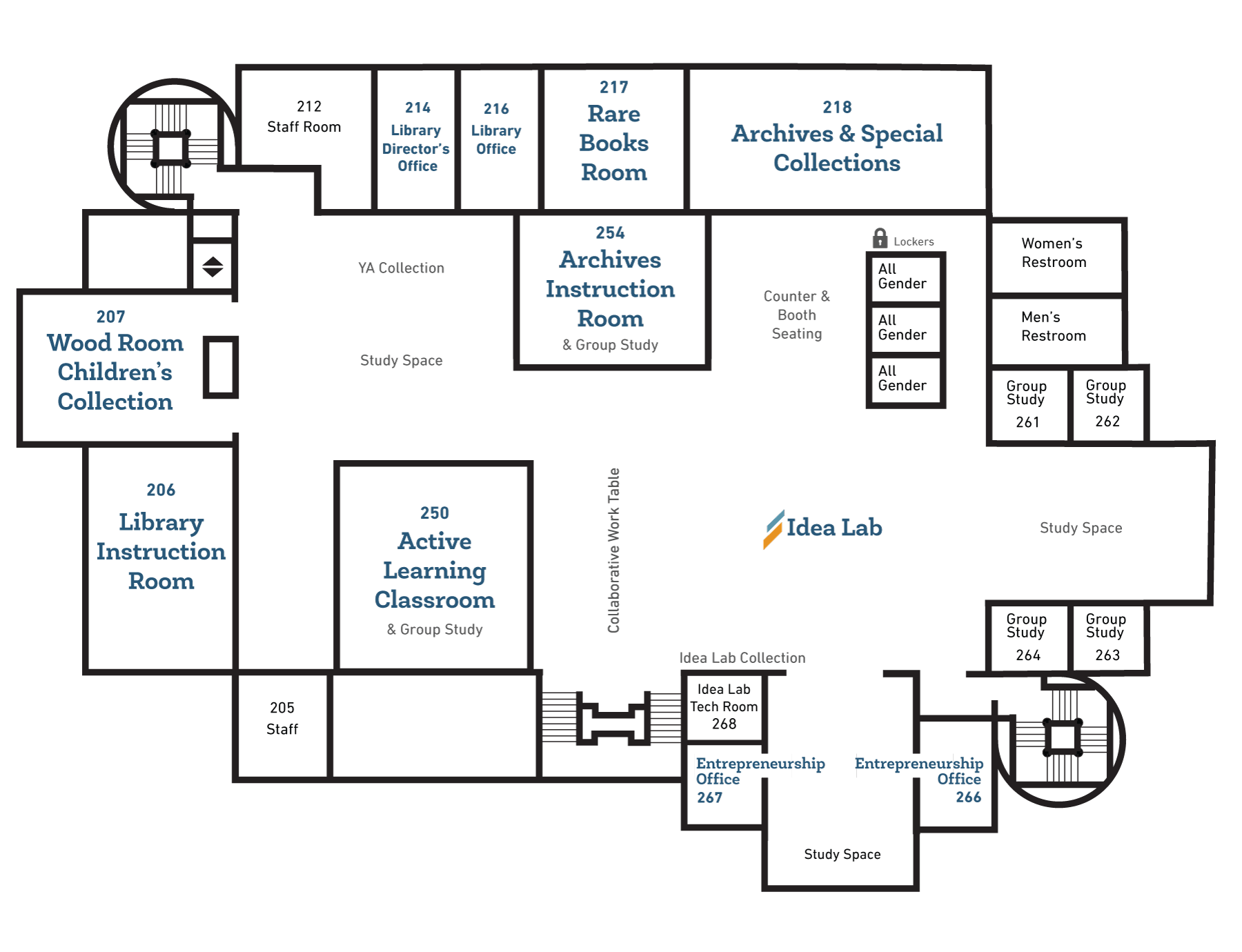 ---
Third Level
Call Numbers: PG 3470-Z
Oversize Materials
Barbra B. Davis SPACE
Group Study
Individual Study
Jan Serie Center (CST)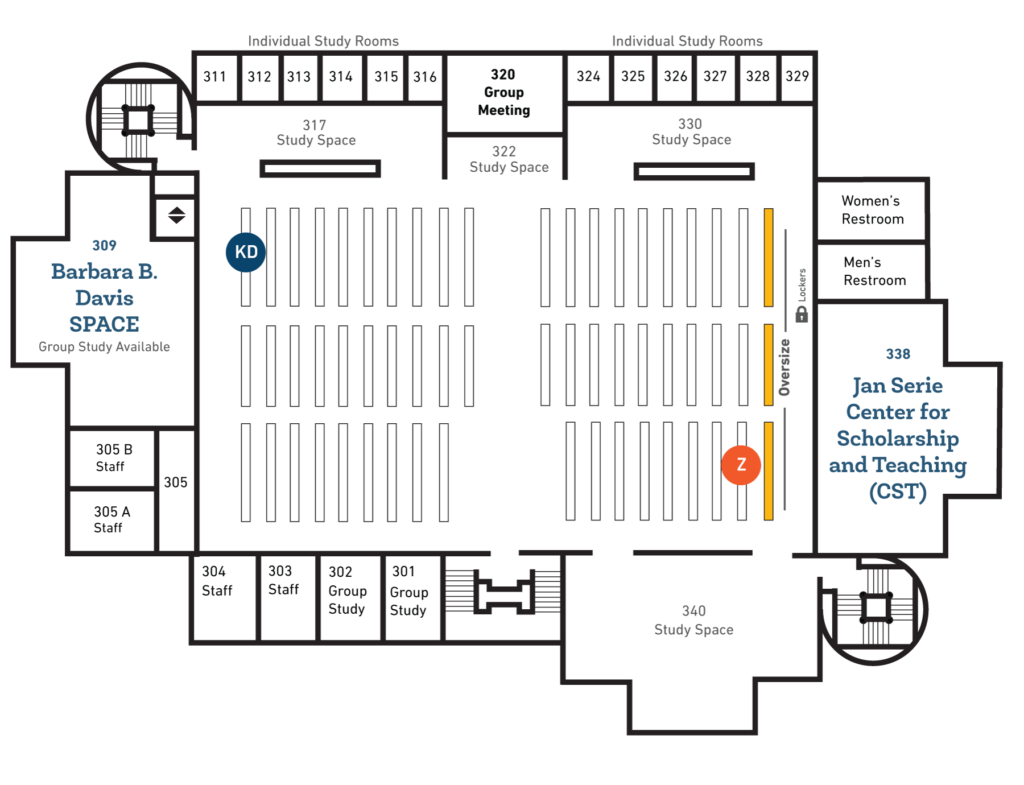 ---
Fourth Level
Call Numbers A-PG 3469
All Gender Restrooms
Group Study
Faculty Emeriti Suite