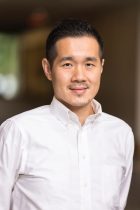 Professor (ethnomusicology/world music)

Music Building, 216
651-696-6520
[email protected]

Chuen-Fung Wong is an ethnomusicologist who studies music in a number of Asian traditions. His primary research interest is the music and performing arts of the Uyghur. He has written on topics ranging from musical modernity and minority nationalism to cultural revival and exoticism. Wong is the author of Even in the Rain: Uyghur Music in Modern China (2022). He is also the author and editor of three other books, Silk and Bamboo: Instrumental Music from the Chinese South (2022), Soundscapes in Chinese Music (2019), and Listening to Chinese Music (2009). His essays, translations, and other writings have appeared in major journals and collected volumes.
Wong is recipient of the National Endowment for the Humanities fellowship, Hong Kong Research Grants Council grants, the Rulan Chao Pian Prize for the best article on Chinese music, Outstanding Young Researcher Award (HKBU), among other recognitions. He was president of the Association for Chinese Music Research and editor of the ACMR Newsletter. He holds a PhD in ethnomusicology from UCLA.
At Macalester College, Wong teaches courses in world music and ethnomusicology. He is founder and director of the Macalester Asian Music Ensemble, which performs chamber genres and repertoires from across Asia.