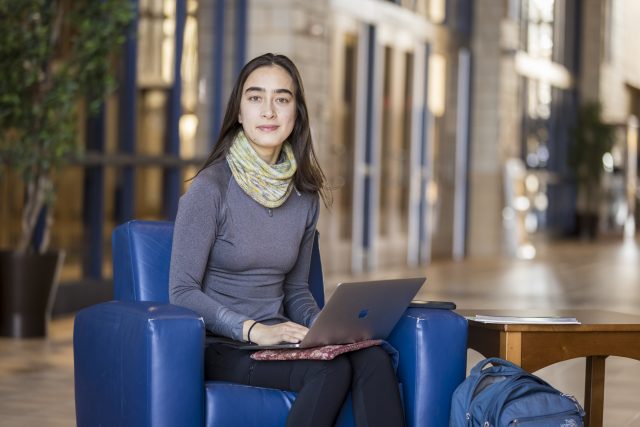 Last fall, in both hybrid and remote positions, Macalester students interned at companies, nonprofits, and startups across the Twin Cities and beyond. Five students tell us about their internships. 
Marketing and communications intern
Kiwa Anisman '22 (Yountville, Calif.)
Major: Environmental Studies
Internship: Marketing and customer engagement intern at Xcel Energy , full-time position after graduation
I worked on different projects while interning for Xcel Energy's Advanced Grid Customer Solutions team. I worked on communications strategies for various state projects. I also did research for a sustainability plan to understand general trends and areas for improvement. My supervisor, Nikki Caicedo '17, is an alum.
The greatest challenge I faced was how to best manage and balance my time. With other course commitments, golf, and campus organizations, I had to prioritize carefully and ensure that I was completing everything for each course, etc. I dealt with this challenge by developing a work plan and updated calendar to keep me on track.
My coursework in statistics and economics helped me when performing data-driven tasks. Additionally, my coursework in environmental studies prepared me with written and oral communication skills that were necessary for the position. I have accepted a full-time role at Xcel following graduation.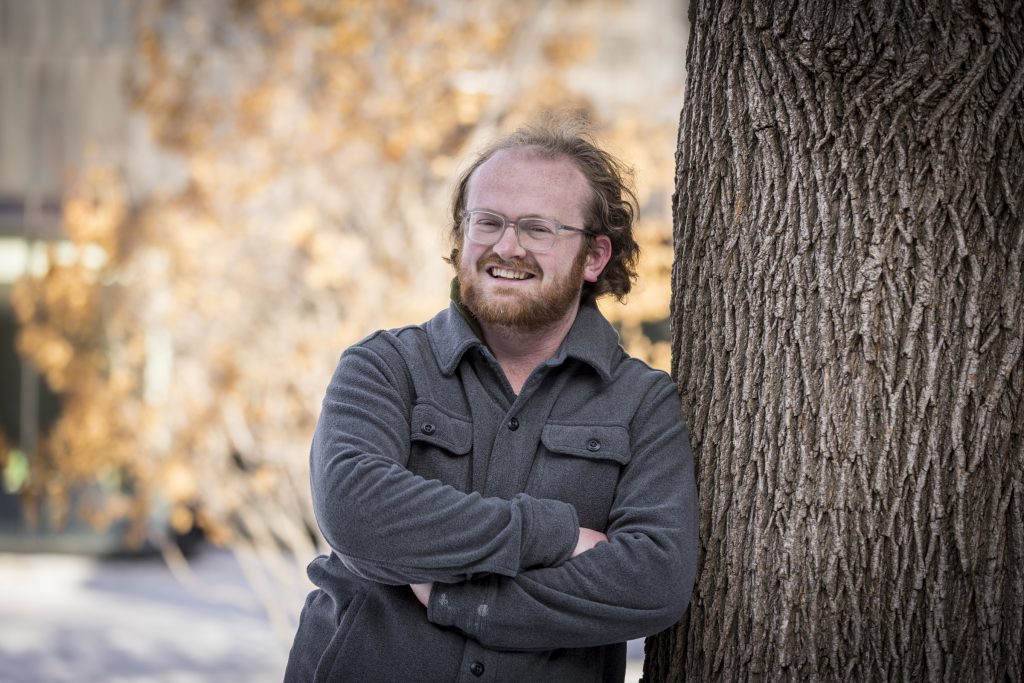 Education Intern
Tanner Wileman '22 (Viroqua, Wis.)
Majors: Environmental Studies and History
Internship: Education intern at Minnesota Valley National Wildlife Refuge
I created a lesson plan, built around fishing, for middle schoolers for Partnership Academy, a Spanish immersion school in Richfield. Smaller projects included creating a series of social media posts centered around wildlife behavior in the winter. I also assisted in teaching lessons that already existed for Partnership Academy students.
I learned a lot about the various Minnesota Valley National Wildlife Refuge programs that are both centered around conservation, but also very interested in how to make nature and the other services offered by the refuge available to the community.
Throughout conversations with my supervisor, I also learned a lot more about the U.S. Fish and Wildlife Service in general. I received some great advice from my coworkers on how to keep students engage. I learned that I like kids a lot more than I initially thought I did. I could definitely see myself working with kids in a professional setting through something like the educational programs I helped out with at Minnesota Valley, or working with the Junior Park Ranger program through the National Park Service.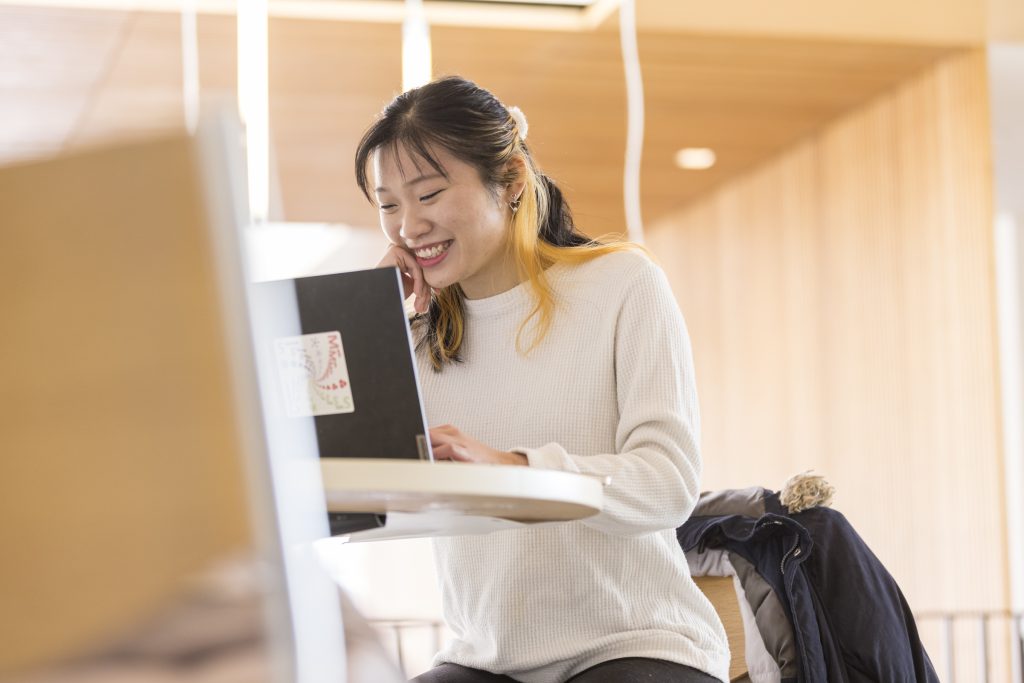 Software Developer
Jacqueline Ong '22 (Penang, Malaysia)
Major: Computer Science
Internship: Software developer intern at Critical Hit Technologies, a tech startup based in Seattle and Kuala Lumpur
This fall, I wrote code that added features to our product, a code analysis tool for developers creating cross-platform apps in Xamarin and fixed bugs within the code. Toward the end of the semester, I also got to develop a mobile app with Xamarin to be used for internal company timekeeping.
My internship was successful because of the great teamwork and communication with my site supervisor and my teammate, both are Mac alums. My supervisor, David Sielaff '90, often shared pearls of wisdom about software development and computing that he has learned from years in the industry. He told me about the wider projects that the organization was involved in and always made an effort to fill me in on technologies that I didn't know about, even if it was not relevant to my work immediately. I appreciated this very much because it gave me a sense of scope of the organization and a perspective on where my future work could end up, as well as introductory exposure to new technologies. My teammate, Reena Thaveethu '15, also helped me out when I was stuck with the code many times, and I learned a lot from her. 
My capstone course about web development, Internet Computing, helped me a lot and had many parallels with my organization's work. It definitely helped that I was taking this capstone course concurrently. My academic plans for spring semester are stronger now because I realize as a result of this internship that I should take classes that prepare me for an industry role.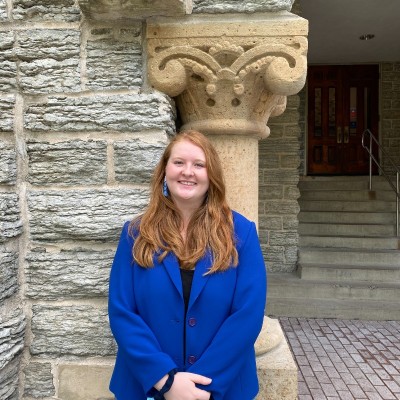 Legal Advocate
Lane Centrella '21 (Jackson, Wyo.)
Majors: Political Science and Sociology
Internship: Civil legal advocate at Tubman, a Minneapolis-based nonprofit which provides safety, hope, and healing to the Twin Cities
I worked as a civil legal advocate for survivors hoping to get help in managing their relationships and safety. This process included helping with client intakes, answering legal helpline calls and helping clients through every step of filing an Order for Protection (OFP). 
My sociology course Class Cultures and Identities taught me the many ways people from different economic backgrounds think and process information and relate to others. That was my first introduction to realizing how many different factors of one's identity influence truly so much about their perspectives and inform how they interact within institutional spaces. Law and Society was also deeply helpful for me to contextualize the failures of law and the gap between people's perceptions of what law can do and the realities of what law is able to do.
The greatest challenge of this internship was learning how to process and face the brutal realities and details of our clients' stories, and on the worse end of it, the possibility some of our clients may die at the hands of domestic abuse. I spent roughly a week physically ill and anxious with a particularly urgent case, and had to learn how to establish a healthy wall between my own personal life and feelings and my clients'. While I am much better at establishing concrete boundaries and communicating to clients the limits of my role, I am still learning to manage my emotional boundaries, which can't help but be saddened and enraged at their stories. I am learning how to carry that emotional connection in ways that are helpful and motivating for me, and discard the rest.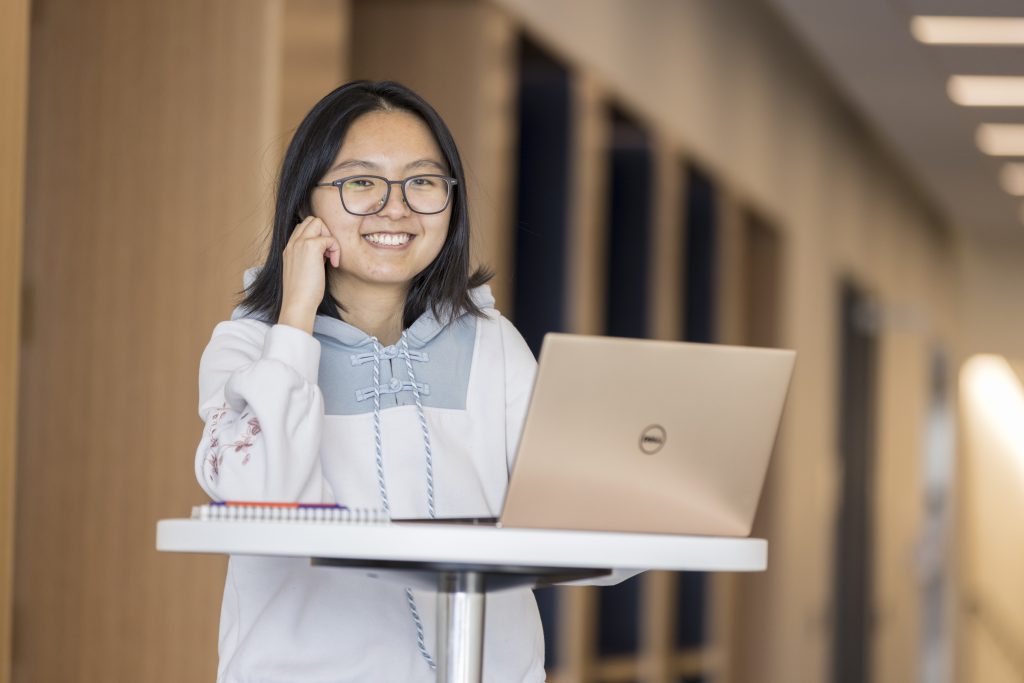 Statistics Intern
Yunyang Zhong '22 (Shanghai)
Major: Mathematics (Applied and Statistics)
Internship: Statistics intern at YourPath, a St. Paul nonprofit which improves access to care for people with substance use issues 
I reviewed literature to examine the body of evidence for various behavioral health and social determinants of health screenings and brief assessments; contributed to strategic planning around alignment of data tools (Python, R, SQL) with the existing YourPath technology platforms and previously-developed custom software efforts; utilized R to make 50+ clear and concise visualizations and provide insights of data; and recommended solutions to improve data collection process by assuring data quality. 
My analytical skills and data visualization techniques helped me the most during this internship. My experience at Macalester in coming up with ideas and research topics for projects was also important because this internship required a lot of independence and initiative. I now have more confidence in an environment where I have to direct my own tasks.