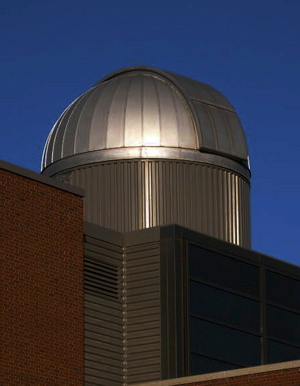 NO PUBLIC OBSERVING NIGHTS UNTIL FALL 2018
During the spring semester of 2018 students in our PHYS 440 course "Observational Astronomy" are making heavy use of the observatory on every available clear night to complete their class research projects. Consequently, the Macalester College Observatory is unable to offer any regularly scheduled Public Observing Nights until Fall 2018.
The good news is that this means that a new cadre of potential Public Nights Preceptors are being trained to bring you the cosmos once again when we resume our Public Nights sessions fall of 2018. Please watch this space for updates and announcements regarding our next series of Public Nights at the Observatory. More information may also be available in the
Macalester Public Observing Nights
group page on Facebook.