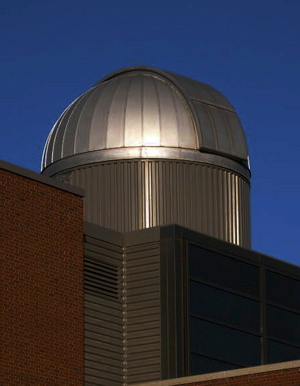 FALL 2017: PUBLIC OBSERVING NIGHTS
The Macalester College Observatory will be holding Public Observing Nights during the spring semester on Monday evenings (weather permitting) according to the following schedule:
September 11th through December 11th, from 8:00 – 11:00 p.m.
Public Nights can be canceled on any given week due to cloudy skies or other inclement weather.
Public Nights is an ongoing event which allows the entire Macalester community to take advantage of the college's science-grade observatory.
More information in Macalester Public Observing Nights group on facebook.
Please contact Brian Adams at 651-696-6456 for more information.