Why Religious Studies at Macalester?
The courses of the department of religious studies focus on the study of Christianity and Judaism in both their historical and contemporary expressions, and on the major non-Western religious traditions. While the introductory courses are broad in scope, they seek to be selective enough to allow an in-depth encounter with source documents through historical understanding. Methods of instruction include not only lectures and seminars but also opportunities for independent study and individual instruction. The program of the department aims to serve not only students whose academic specialization is religious studies but also students who seek courses that can help unlock the religious dimensions encountered in other disciplines.
---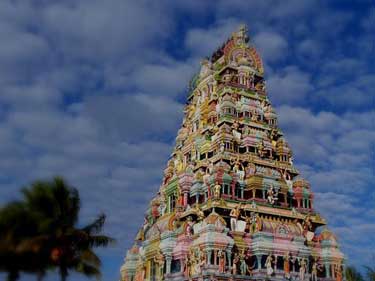 Professor Erik W. Davis' book, Deathpower: Buddhism's Ritual Imagination in Cambodia is published, December 2015
Professor Davis draws on his ethnographic work in Cambodia to discuss funerals and the social power that arises from rituals of caring for the dead.
Professor Susanna Drake's book, Slandering the Jew: Sexuality and Difference in Early Christian Texts is published, 2013
Susanna Drake teaches courses in early Christianity, biblical studies, and Women's, Gender, and Sexuality Studies.  Her research interests include early Christian and Jewish relations, gender and sexuality in late antiquity, and biblical interpretation in art and text.
Her current research includes a study of veiling practices in late antiquity. She is the current chair of the Religious Studies Department.
Professor Erik Davis is quoted in The Phnom Penh Post
Read the article here: "How serious are Cambodia's land rights protesters about their curses?".
Gregory Lipton, Berg Postdoctoral Faculty Fellow, teaches at Macalester 2016-17
Gregory A. Lipton specializes in Islamic studies and the study of mysticism. His current research focuses on how medieval formations of Islamic mysticism have been re-imagined through the discursive prism of Western modernity. His dissertation, "Making Islam Fit: Ibn 'Arabi and the Idea of Sufism in the West," was completed at the University of North Carolina – Chapel Hill in 2013.
New Publication:
"De-Semitizing Ibn 'Arabi: Aryanism and the Schuonian Discourse of Religious Authenticity. "Numen (Forthcoming).