The anthropology department emphasizes the holistic study of the human condition.
Our students' interests range from world cultures and global challenges, to human rights and human origins. Students in Macalester's Anthropology Department travel the world studying cultures, globalization, environmental issues, public health issues, identity, ethnography, and the practice of anthropology. Students may major or minor in anthropology.
---
Tour the Biological Anthropology Lab set up with the poster session from the Human Osteology and Paleopathology class, Anth240, Fall 2017.  It's a 360 image, so click and drag to see entire room and click on circles to read posters. 
---
Follow our Language of Diplomacy class as they travel through Europe
---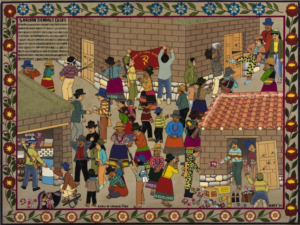 Professor Ron Barrett's "Anthropology of Death and Dying" class took action on prevention of suicide. More

Professor Scott Legge led 2018 summer archaeology field school.  More.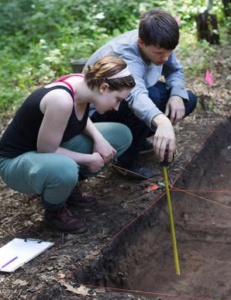 Professor Olga Gonzalez won 2018 Rossmann Teaching Award.  More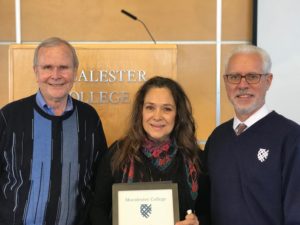 Professor Arjun Guneratne: The Meaning of a Meal.  More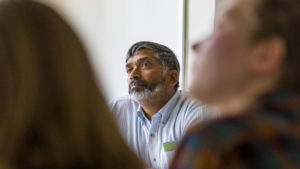 Genghis Khan and the Quest for God: A conversation with Jack Weatherford. The Mac Weekly sat down with Weatherford to discuss his controversial new book. More
---