A background in Asian Studies is essential to navigating the global spaces of the twenty-first century.
Asia is the heart of a global system of commerce that tied the Old World together, and which brought Arabs, Europeans, Africans, and Chinese to the ports of the Indian Ocean to trade. Asia gave the world everything from yoga to gunpowder, from cinnamon to the printing press, from the idea of diplomatic immunity to the practice of religious tolerance.
Home to more than half of the global population, Asia is now reclaiming the place it held in world affairs before the rise of Europe in the eighteenth century. The Asian continent contains some of the world's largest economies as well as its largest cities, and Asia's industrial production leads the world. Its societies are a wellspring of creative energy—the world's largest film industry, for instance, is in India, and Japanese manga has had an enormous influence on global pop culture. In everything from the global economy to climate change, Asia's sheer size makes it a force to reckon with in the dynamics that will shape our common future.
Why study Asia at Macalester?
Our interdisciplinary program weaves together the social sciences, the humanities, and the fine arts to introduce you to this dynamic region of the world. We bring multiple perspectives to bear on the challenges of understanding this vast continent and the cultural, political, economic, and historical forces that have shaped it. Asian Studies is an ideal major for students planning a career in Asia in any field but is also highly recommended for students seeking to understand a region that is among the most significant for our common future. Our program offers many study away opportunities such as Mongolia and Thailand as well.
Asian Studies in the cities
200+
Number of internship sites near campus, including Japan America Society of Minnesota.
61
Number of courses at Macalester that partner with nearby businesses and organizations.



Explore Asian art galleries at the Minneapolis Institute of Art and St. Paul's Hmong Cultural Center Museum and Library, a bus ride away.


Join the community
Join student-run clubs such as the Japanese Culture Club and the Chinese Culture Club to make friends and take part in cultural activities and discussions.
Apply to live in a Language House to improve your language skills and learn more about Asian cultures.
Audition for the Asian Music Ensemble which performs chamber instrumental music from various Asian traditions.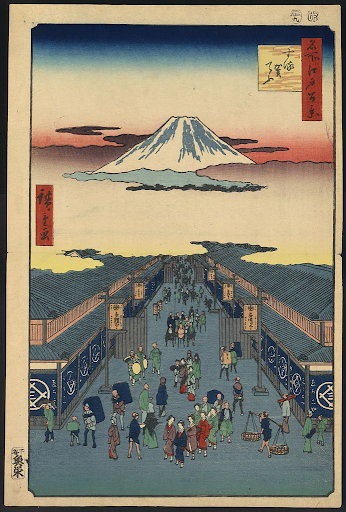 Department happenings
Dance, Hair, Brush & Hairpin: Buddhist Women's Devotional Practice in Late Imperial China
Thursday Dec. 2, 4:40-6 p.m., JBD
Yuhang Li, University of Wisconsin-Madison
This talk examines the gender transformation of the most renowned female deity in late imperial China, the bodhisattva Guanyin. How did this deity's fluid gender affect believers' own gender identities and shape their religious practices? The talk analyzes how secular Buddhist women pursued religious salvation through creative depictions of Guanyin in media such as painting, hair embroidery, jewelry, and dance.
Professor Li's book Becoming Guanyin: Artistic Devotion of Buddhist Women in Late Imperial China (Columbia University Press) received an American Academy of Religion Award in 2021.
Links for current students