The Visual Resources Library has a variety of services and resources to offer the Macalester academic community.  Please click on the sections below for further information.
Reference Assistance
Reference Assistance
The Visual Resources Library assists with art and art history requests for your paper, project, class or publication. We can be reached at:
General email:  [email protected]
Phone:  651-696-6691
Include details for your project and the timeline. One week notice is suitable for most requests. The VRL is closed during academic holidays, and breaks.
Image Sources
Image and Text Databases
Image Databases
Macalester College holds the license to several databases. Below is a list selected for students in Art and Art history. Any of these databases can be accessed from an on-campus computer or from off-campus by entering your Macalester user name and password.


ArtStor is an excellent starting point for anyone conducting research in the arts. Its collection of almost 2 million images covers visual art, architecture, humanities and sciences. ArtStor is a database shared by universities, galleries, private collections and museums world-wide. Within ArtStor, you can manage and organize your images and data searches.

Macalester Art History Digital Collection. The Visual Resources Library also maintains and updates an internal Art History Digital Collection consisting of over 25,000 images. These images cover all periods, styles and mediums of art history and are intended only for educational use by Macalester College students, faculty, and staff.
There are many other databases, collections and resources that could be helpful to students and faculty. The Macalester College Library maintains a Subject Guide in Art & Art History. Please check this guide for further resources and additional information.
Reference librarians can assist you with queries or if you experience technical difficulties. Image resources other than the three noted above are not affiliated with Macalester College. Contact individual site administrators with questions.
General Collections
General Collections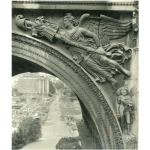 American Academy in Rome Photo Archive

Several valuable and specialized collections of photographs on archaeology, architecture, art, landscape architecture, and gardens.
Affiliated with the Courtauld Institute of Art, The Courtauld Institute of Art Gallery, and the Conway Library.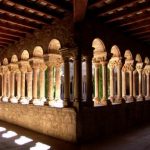 Art Images for College Teaching
Royalty-free image exchange resource for the educational community.
The entire UK national collection of oil paintings, the stories behind the paintings, and where to visit them in person.
This contemporary image database aims to mirror music and other "recommendation" based sites through what they call the "Art Genome Project," a growing data-set of categories that connect artworks for serendipitous exploration. Chrome is not a supported browser.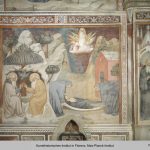 Bildindex der Kunst und Architektur
About 2 million images of art and architecture from 13 European countries. This website is only in German.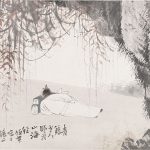 Digital collection of images relating to California, including architecture, art, historical photographs, etc.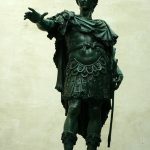 A contemporary and casual image search engine tailored to efficiently locate images for blogs, comps, inspiration, and research.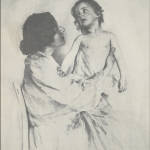 Digital Public Library of America
Materials from American libraries, archives, museums, and other cultural heritage institutions.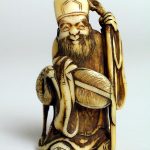 Explore 58,112,930 artworks, artifacts, books, films, and music from European museums, galleries, libraries, and archives.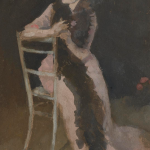 Some of the most important holdings of Asian art in the world.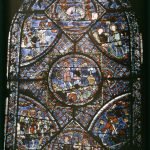 Gallica Bibliotheque Numberique
Fourteen million books and printed documents, manuscripts, prints, photographs, maps and plans, scores, coins, medals, sound documents, video and multimedia documents, scenery elements, etc. French only,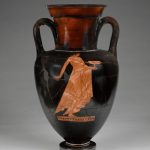 The Getty gives access to, without charge, all available digital images to which the Getty holds the rights and images in the public domain.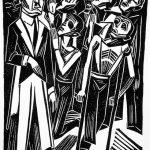 Los Angeles County Museum of Art (LACMA)

LACMA offers 20,000 high-quality, unrestricted images of art from their collection. These images are available to download and use without charge.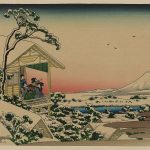 Home to a growing treasury of digitized photographs, manuscripts, maps, sound recordings, motion pictures, books, and "born digital" materials such as websites.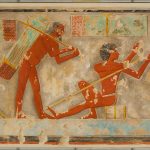 The Metropolitan Museum of Art (MET) Collection
High-resolution digital images of public domain works in the MET's world-renowned collection.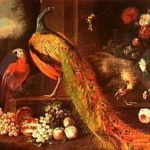 Netherlands Institute for Art History (RKD)
Unique collection of documentary, library, and archive material on Western art from the late Middle Ages to the present. The majority of the collection focuses on Dutch art specifically.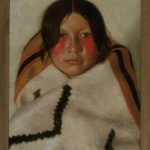 A world-renowned independent research library in Chicago with collections of rare books, maps, music, manuscripts, and other printed material spanning six centuries. Researchers can also access materials in digital collections.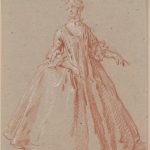 National Gallery of Art (NGA) Images
Repository of digital images of the collections of the National Gallery of Art.
New York Public Library (NYPL) Digital Gallery
New York Public Library's vast collections include illuminated manuscripts, historical maps, vintage posters, rare prints, photographs, and more.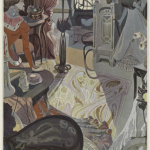 New York Public Library's (NYPL) Picture Collection Online
More than 30,000 digitized images from books, magazines, newspapers, and original photographs, prints, and postcards which were mostly created before 1923.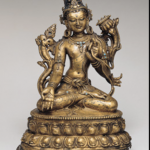 Online Museum Resources on Asian Art (Columbia U)
OMuRAA identifies online visual resources having to do with Asian Art. These resources include collections databases, online digital libraries, archived websites of special exhibitions, online presentations of focused collections, and websites for teaching with and about art.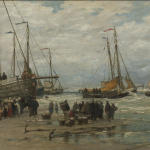 125,000 high-resolution digital images free to use and change.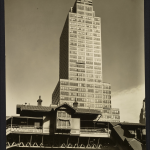 Smithsonian Archives of American Art Image Gallery
The image gallery contains over 8,000 photographs, letters, sketches, diaries, and other documents which have been scanned and individually described. Small resolution images are available without watermark for educational use.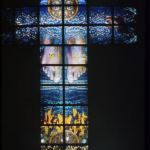 VADS is the online resource for visual arts offering over 100,000 images that are freely available and copyright cleared for use in learning, teaching, and research.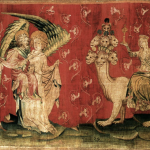 Western (European) fine arts of the Medieval, Renaissance, Baroque, Neoclassicism, Romanticism, Realism, and Impressionism periods (1000-1900).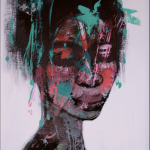 This free museum and library in London offers thousands of Creative Commons licensed images from historical library materials and museum objects to contemporary digital photographs.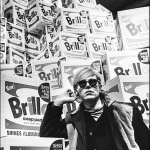 Anyone can add material, but there is often great quality images to be found.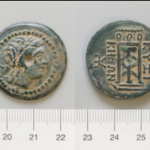 Art, natural history, books, maps, photos, audio, and video documenting people, places, and events that form part of Yale's institutional identity and contribution to scholarship.
Geographical, Anthropological, or Historical Focus
Geographical, Anthropological, or Historical Focus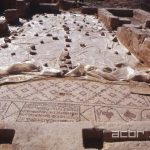 American Center of Oriental Research (ACOR) Photo Archive

ACOR in Amman, Jordan, shares its new web-based photo archive featuring close to 10,000 high-resolution digital images of cultural heritage sites from Jordan and the surrounding region.
A wide variety of digital information, primarily on Egypt. It includes photographs, textual materials, oral histories, watercolors, and much more.
Includes images from China, The Caucasus, North Africa, Western Europe, The Balkans, Turkey, The Levant, Greece, Italy, and Egypt.
Arachne is intended to provide archaeologists and Classicists with a free internet research tool for quickly searching hundreds of thousands of records on objects and their attributes.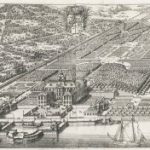 Catena: Digital Archive of Historic Gardens and Landscapes

Historic and contemporary images that include plans, engravings, paintings, and photographs of historic gardens and landscapes.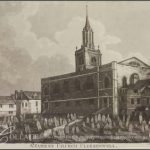 Collage: London Metropolitan Archives Online Image Database
Devoted primarily to London topography and London life from the 15th Century to the present day. All parts of London (not just the city) are included, as are the adjoining counties.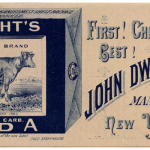 The Emergence of Advertising in America: 1850-1920
Early history of advertising in the United States.
UC Berkeley's Phoebe A. Hearst Museum of Anthropology world-class collections, ranging from Egyptian mummy sarcophagi to Peruvian textiles provides public access to its collections of more than 3 million objects, photographs, films, and sound recordings.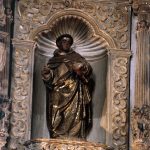 The Inter-American Institute for Advanced Studies in Cultural History
Interdisciplinary research and publications by scholars working in Latin-American cultural history.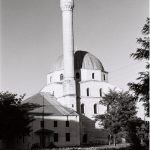 Machiel Kiel Photographic Archive
Images of many monuments that have not survived, or have been significantly altered in, the second half of the twentieth century.
Images of archaeological sites with buildings and art.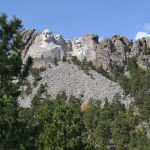 The National Register of Historic Places
Includes government content that is in the public domain as well as photographs, audio, and video clips contributed or licensed by third parties.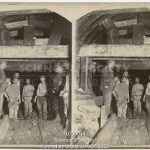 Science & Society Picture Library
The National Museums of Science and Industry, which includes London's Science Museum, the National Railway Museum, and the National Media Museum.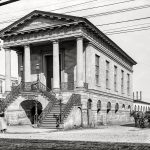 Fascinating blog about historical photographs with fantastic, high-resolution images.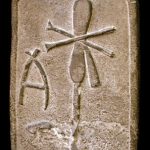 UCLA Ancient Near East and Egypt
This guide serves as a portal for resources relating to the Ancient Near East and Egypt. It contains links to hundreds of e-resources, including encyclopedias, databases, journal collections, archives, image repositories, and maps.
Architecture
Architecture
The largest online database about worldwide architects and buildings from past to present.
The built environment in Muslim societies focused on architecture, urbanism, environmental and landscape design, visual culture, and conservation.
Photographic survey of Asia's architectural heritage with background information and virtual tours.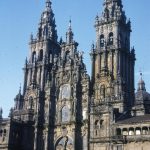 Casselman Archive of Islamic and Mudejar Architecture in Spain
Images of Medieval Spain taken by the late Eugene Casselman (1912-1996) during his thirty years of travel throughout the Iberian Peninsula.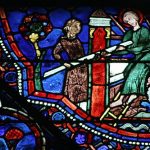 Chartres: Cathedral of Notre-Dame

Comprehensive collection of images and detailed descriptions of Chartres Cathedral.
Digitized images of buildings and cities drawn from across time and throughout the world.
Art historical images of sculpture and architecture from pre-historic to post-modern.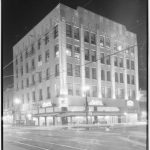 The Huntington Library Maynard L. Parker Collection
Negatives, transparencies, photographs, office records, and business correspondence related to a wide range of American architects, publishers, and designers of the postwar era.
Images, texts, charts, and historical maps to explore the parallel stories of Gothic architecture and the formation of France in the 12th and 13th centuries.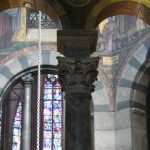 Peregrinations: Journal of Medieval Art and Architecture
A searchable journal containing text and images on topics associated with medieval art and architecture, available for educational use.
Around 100 buildings from each state are represented.
Manuscripts
Manuscripts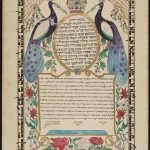 Beinecke Rare Book and Manuscript Library

Yale University photographs, textual documents, illuminated manuscripts, maps, works of art, and books from the Beinecke's Collections.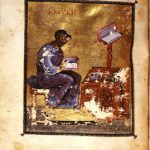 Catalogue of Illuminated Manuscripts

The British Library holds one of the richest collections of medieval and renaissance manuscripts in the world.
The Digital Scriptorium is a growing image database of medieval and renaissance manuscripts that unites scattered resources from many institutions into an international tool for teaching and scholarly research.
Focused Collections
Focused Collections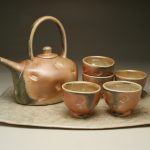 Growing collection of images of contemporary ceramics by recognized artists.
Maps, geological diagrams, beautiful illustrations, comical satire, illuminated and decorative letters, colorful illustrations, landscapes, wall-paintings, and more to use, remix, and re-purpose.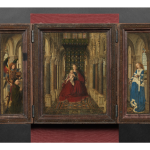 Closer to Van Eyck: Rediscovering the Ghent Altarpiece
Rediscover the altarpiece in incredible close-up through thousands of both on and underneath the paintings' surfaces.
An ongoing project documenting the work of Paul Cézanne. Exhibition histories, provenance and published references are included with each work. Users must create a free account to access this information.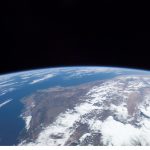 Gateway to Astronaut Photography from Space

NASA's database of images taken from space using the hand held cameras of astronauts.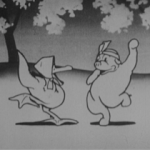 Japanese Animated Film Classics
A database of old Japanese Animations. Genres include war propaganda, early manga, and fairy tales. Mini bios of the animators are included.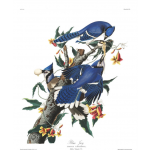 John James Audubon's Birds of America
Life-size watercolors of North American birds, all reproduced from hand-engraved plates.
Allows users to create customizable collections of paintings and maps that show the movement of the pictures over time and space.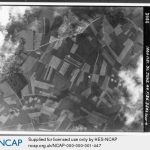 National Collection of Aerial Photography (UK/Europe)
The vast majority of the photographs have been declassified by the UK Ministry of Defense and cover WWII and the Cold War.
Images of patterns and other design features drawn from the rich cultural heritage of the Islamic world.
Facilitates the scholarly study of Dante Gabriel Rossetti.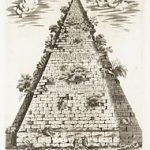 Speculum Romanae Magnificentiae Collection
Brought together by a nineteenth-century collector and organized around a core of prints published by Lafreri. It also includes many other related prints.
Contemporary and historical information on works of structural engineering, their designs, and firms that constructed them.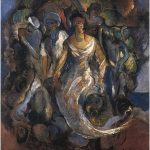 Transatlantic Encounters: Latin American Artists in Interwar Paris
Examination of Latin American artists' intense interaction with European artists and critics as well as their major contributions to the international art scene in Paris between the two world wars.
Professional collection of Dr. Nurhan Atasoy, Art Historian and Senior Scholar of the Turkish Cultural Foundation.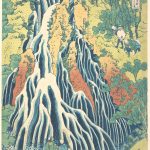 Ukiyo-e: Japanese Woodblock Print Search
Search for Japanese woodblock prints by simply taking a picture of an existing print AND see similar prints across multiple collections.
The United States Geological Survey is very similar to Google Earth, but with different features.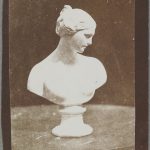 William Henry Fox Talbot Catalogue Raisonné
More than 25,000 prints and negatives as well as scholarly research and bibliographies about the photographer.

This work is licensed under a Creative Commons Attribution-ShareAlike 4.0 International License
Written by, or adapted from, the references listed on the Additional Resources Page (current as of November 2019).