Featured image is created by Ruben Schneiderman.
Not just a field of study, a transformation in how you see yourselves and the world
Have you thought about how power is disproportionately assigned in society? How people are valued and judged based on gender, sexual orientation, sexuality, indigeneity, race, religion, age, class? You could call this field "underdog studies" because we focus on just that: recognizing and studying inequality and injustice that under-represented identities experience, and then working to bring equity and justice for all.
Students at Macalester tell us their very first course in WGSS transforms everything, from the way they look at music videos to the way they think about politics. Here, you'll learn to evaluate more analytically what you read, hear, see, and believe. If your goal is to make your employers more fair-minded, laws more just, healthcare more accessible, in short, if you want to work to make the world a better place–Women's, Gender and Sexuality Studies is a good place to start.
Why Macalester? A door that opens onto a wider world.
Our proximity to a thriving metropolitan area gives you so many opportunities to link theory to practice and engage with the community. Students who major in Women's, Gender and Sexuality Studies volunteer at homeless and domestic violence shelters, tutor high school students, hold internships with countless organizations like Planned Parenthood, OutFront Minnesota, and in the offices of lawyers and lawmakers. By the way, these lawmakers were first in the nation to ban discrimination based on sexual orientation in 1993 and challenged marriage laws prohibiting same-sex marriage back in, yes, 1973.
Life after Macalester
Women's, Gender, and Sexuality Studies in the cities
16
Fortune 500 companies nearby, seeking interns with an understanding of gender and race issues..
200
Internship sites near campus, including non-profit organizations like Tubman, Planned Parenthood, Twin Cities Pride, NAMI and Avenues for Youth.


WGSS has hosted international conferences, the National Organization for Women, and helped in local independent feminist theater companies such as Theatre Unbound.


Join our community
The Feminisms Today Series—an annual showcase of speakers on Neoliberalism, Disability, Transsexuality, Religion, and Immigration
WGSS student gatherings—join in peer-to-peer conversations. Bring your questions and your own experiences, we'll bring the snacks
Women's History Month—join us all March long as we dance, participate in panels, discussions and speaker forums, enjoy poetry readings…and, of course, meals together
Gender and Sexuality Resource Center—a resource for information on gender and sexuality issues. We are undoing binary definitions to ensure that all feel welcome and accepted
Feminists in Action/Students Against Rape and Sexual Assault—from conversations about consent to locker room behavior, it's all about preventing sexual violence
Exhibitions and Workshops—unlock new understanding of local and world events and trends: for example, Women of Color and Diaspora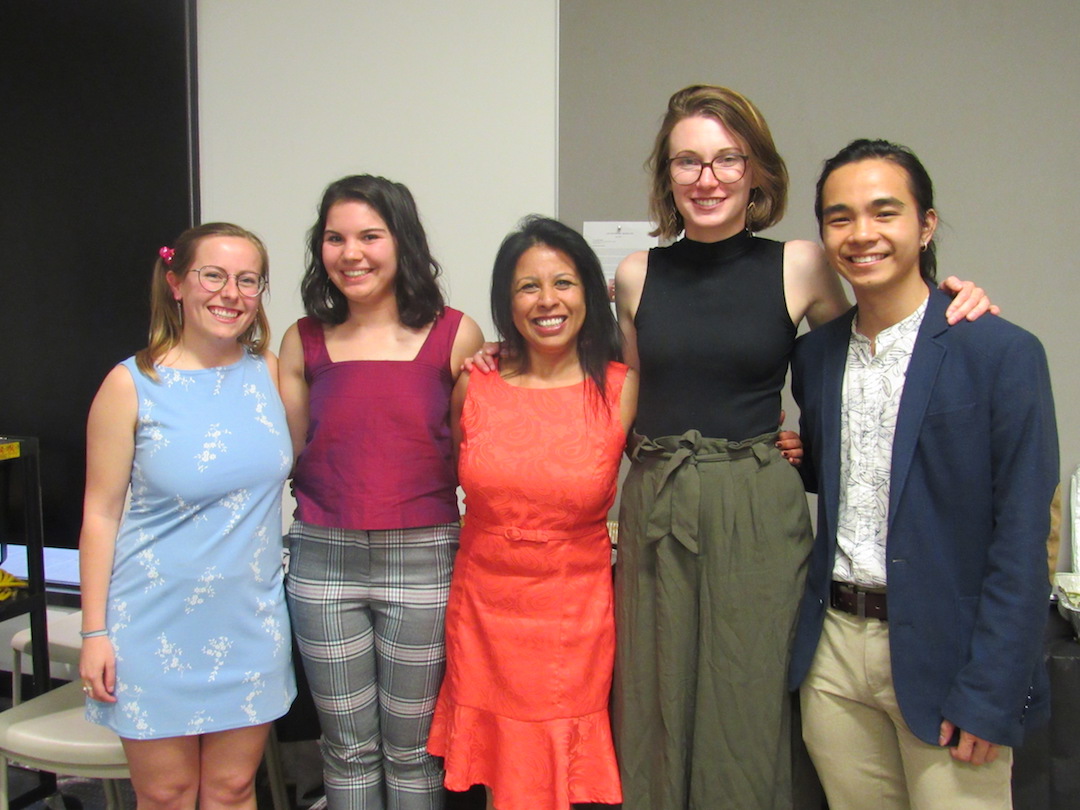 Links for current students and community
Intersections – WGSS Department Newsletter Spring 2023
Intersections – WGSS Department Newsletter Spring 2022
WGSS Department Apparel