Brought To You By Macalester Students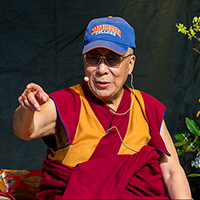 1. Listen to a world-class speaker
Every year, Macalester brings in world-class speakers. Listen to a debate about peace in the Middle East, moderated by George Mitchell, hear Toni Morrison talk about her work, Tom Friedman on the global economy, or former Vice President Walter Mondale on politics.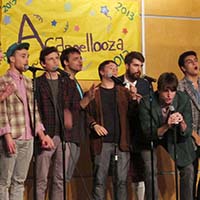 2. A cappella for all
The Sirens, Off-Kilter, Scotch Tape, Trads, Chromactics, and Flying Fingers host performances throughout the academic year.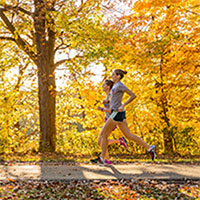 3. Take a stroll down by the Mississippi River
Macalester is located just a mile from the Mississippi River. Walk along the river or watch the sunset over the Minneapolis skyline. You can drive a few hours to Northern Minnesota and straddle the Mississippi at its narrow source in Itasca State Park.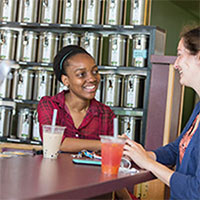 4. Sip some bubble tea at Sencha Tea Bar
Just down Grand Avenue, Sencha Tea Bar is an absolute must for any Macalester student. Find an endless variety of teas, and make your tea a bubble tea by adding tapioca pearls to your drink.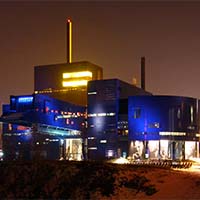 5. See a play at one of the many local theatres
The Twin Cities has a surprisingly large amount of local theatres including the Guthrie, Mixed Blood, Penumbra, and the The Lab. Many theaters offer discounted tickets for students.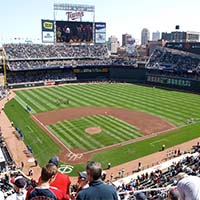 6. Go to a sports game
The Twin Cities is home to six professional sports teams; Vikings (men's football), Twins (men's baseball), Wild (men's hockey), Lnyx (women's basketball), Timberwolves (men's basketball) and the Loons (men's soccer). Check out the new US Bank Stadium which hosted the 2017 Super Bowl, and look for special student discount tickets at all venues.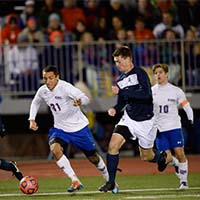 7. Cheer on the Scots
Cheer on one of Macalester's 19 varsity sports or head on over to an intramural sports match up, often between dorm floors.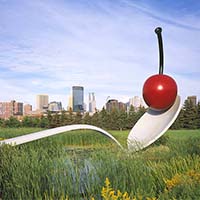 8. Visit the Walker Art Center and the Sculpture Garden
Opened in 1927, the Walker Art Center holds 11 galleries of modern and contemporary art and has the oldest public art gallery in the Upper Midwest. Get lost in Dan Graham's two-way mirror and labyrinth, ramble through the conservatory, or read the 28 engraved benches by Jenny Holzer, each with its own truism.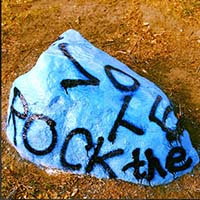 9. Paint the Rock
Got something on your mind? Express yourself by painting The Rock. Ask your friends and professors for past stories about Macalester's modest looking 700-pound boulder. Make sure you participate in this Macalester rite of passage.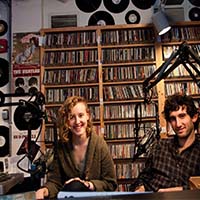 10. Tune your radio to WMCN
As our largest student organization on campus, WMCN (FM 91.7) offers a vast variety of shows. The best part of WMCN? If you can't find music you like, become a DJ and start a show yourself!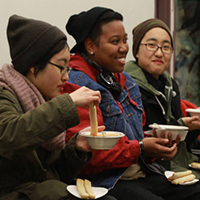 11. Spoon up a bowl at Soup and Substance
Attend a one of the lunch series program offered by the Lealtad-Suzuki Center, designed to bring Macalester students, staff, and faculty together to engage in topics related to identity, culture, and community and to hear the voices of people that have been historically silenced.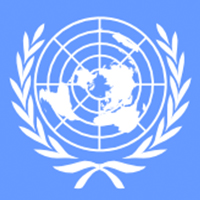 12. Join Model UN or Mock Trial to prepare for a future in diplomacy or law
Every year, dozens of students join one of Macalester's forensic teams. Both Mock Trial and Model UN compete nationally, and are widely regarded as among the best teams in the country.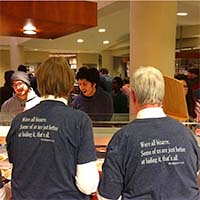 13. Have your professor serve you at Midnight Breakfast
Universally recognized as the best study break, Midnight Breakfast is a tradition held at the end of fall semester. We repeat, you eat breakfast at nighttime, one of the most brilliant ideas!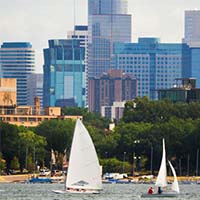 14. Rent a paddleboat and pedal around Lake Bde Maka Ska
Located in Minneapolis, Lake Bde Maka Ska is a popular spot for many Twin Cities residents. Rent a paddleboat, run, bike or stroll along the over three miles of trails. Lake Bde Maka Ska also provides great people watching, and with the Minneapolis skyline in the background, it's a perfect place to relax.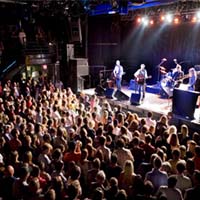 15. See a concert at First Avenue or the Armory
Ever wonder where Prince got his start? Visit the iconic First Avenue Nightclub to find out. You can see a concert or attend a dance night to rock out. Check out The Armory, another local concert hall, for a more intimate vibe.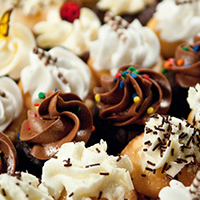 16. Grab a snack at your academic department of choice
If you're hungry in between meals and Cafe Mac…on campus food is never too far away. Academic departments always have food and drinks around just in case you get a craving while you are stopping by a professor's office. Some highlights include: The Political Science Chocolate Fountain around Valentine's Day and Religious Studies weekly treat day.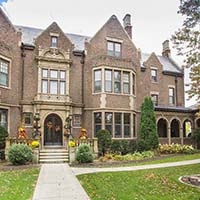 17. Be mesmerized by the Victorian mansions on Summit Avenue
See the country's longest span of Victorian architecture, which borders Macalester's campus on Summit Avenue. Check out F. Scott Fitzgerald's birthplace, visit the James J. Hill House, and take a peek at the Minnesota Governor's mansion.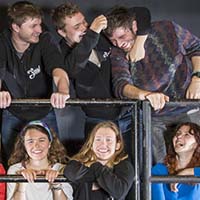 18. Witness a (few) hours of Fresh Concepts' 24-Hours of Improv
Can't get enough of improv and sketch comedy? Fresh Concepts has the solution: 24 hours of improv. Head on over to the Dupre Hall Formal Lounge and laugh at this hilarious group for as long as you like.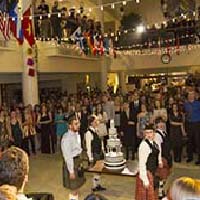 19. Dress your finest and dance the night away at Founders Day
Every year, we recognize Macalester's birthday and its founders with a campus-wide party. Come to the Campus Center for cake, drinks, bagpipes, dancing, music, and lots of fun.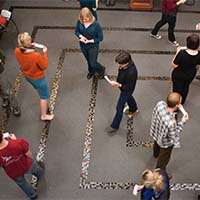 20. Meditate at the Center for Religious and Spiritual Life
The Center for Religious and Spiritual Life, located in the Chapel, is home to many spaces for meditation and reflection. Walk the labyrinth in the lower level or attend one of the many services offered throughout the week. The Center is also a wonderfully quiet place to retreat and study, away from the bustle of the dorms.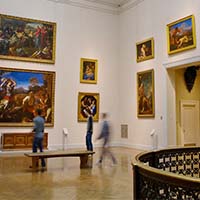 21. Visit the Minneapolis Institute of Arts
Enjoy the works of world-famous artists spanning many cultures, all continents and five thousand years—all for free.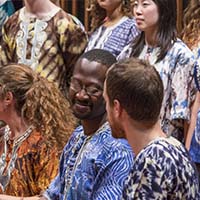 22. Take in a Macalester African Music Ensemble Performance
Get ready to dance in the aisles as the ensemble plays traditional African music from Ghana or Kenya on massive drums and ornate flutes and horns. The Ensemble plays concerts on tour all around the country, but they save their best for their home shows.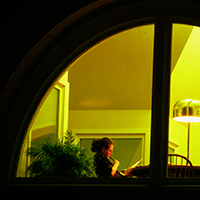 23. Pull an all-nighter in The Link
For those nights when you just wish your paper would finish itself, you can always escape to The Link. Spend the night working and commiserating with your fellow students in our 24-hour quiet study area.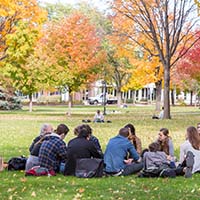 24. Enjoy a class outside
Minnesota has four great seasons (including winter). This means there are many glorious days to sit outside and discuss literature
Dead Poets' Society-
style.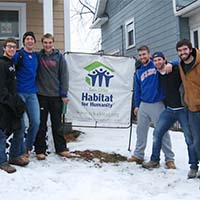 25. Volunteer
Over 98% of the student body becomes involved in some sort of community service during their four years at Macalester. Choose an organization you are passionate about, or organize a trip to help others. Many students spend spring break helping with relief efforts or building housing with Habitat for Humanity.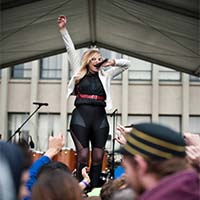 26. Rock out at Springfest
The perfect break from those pesky finals. Held in April, Springfest offers a great chance to relax, listen to local bands and fling a Frisbee.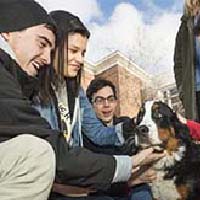 27. Dog day afternoon
Beat the stress of finals. Take time to play with dogs! Professors, neighbors and community members bring their dogs to campus for an entire afternoon! Toss a Frisbee, shake a paw and get a slobbery kiss to refuel your cranial juices.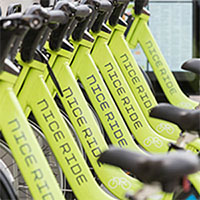 28. Ride the Lime Scooters or Nice Ride
Download the Lime App to ride the Lime scooters up and down Grand Ave. Or use a credit card for a Nice Ride bike. This is a great activity to do with friends that is both cost effective and lots of fun.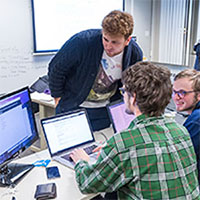 29. Innovate with a teammate
Create a team to compete in Macathon, an overnight innovation and creativity contest where students invent a unique and original service or product (website, application, physical product) that solves a real-world problem.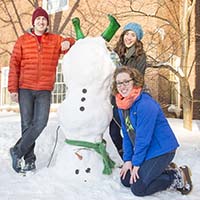 30. Build a snowman on the Lawn
For those cold winter months, use your creativity to build your own snowman (or snowwoman) on the Lawn. Challenge your friends to build the biggest snowman or just let your snowman greet your classmates as they pass by on their way to class.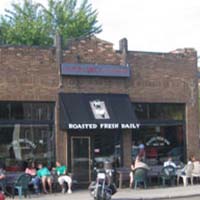 31. Hear live music at Dunn Brothers
Just across Snelling and Grand Avenues, Dunn Brothers is a neighborhood favorite. Always packed with people and their laptops and books, Dunn Brothers often offers live music. Enjoy the sounds of local musicians inside or head outside and relax on the patio.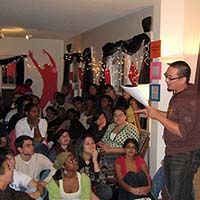 32. Hit the mike at the Cultural House Poetry Slam
The Poetry Slam, a beloved campus tradition, is a way for students to express themselves through words and rhymes. Audience members vote for the top three spoken-word artists, who go on to compete for prizes.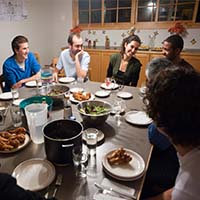 33. Eat some crepes or attend a fiesta at one of the Language Houses
The Language Houses are adjacent to campus. Residents all speak the language: French, German, Japanese, Russian, Spanish or Chinese. Native speakers live in each house to serve as resources.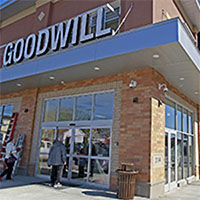 34. Go thrifting at Everyday People and Goodwill
In the mood for some shopping or need some clothing essentials but have the budget of a broke college student? Spend less at one of the closeby thrift stores.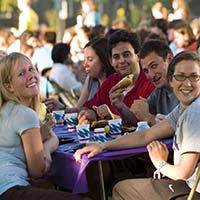 35. Spread out on the lawn and enjoy the Waste-Free All-Campus Picnic during Welcome Week
This picnic, held during the first week of classes, is a great way to meet new people and reconnect with old friends after a summer apart. Plus, you'll get to enjoy burgers and veggies served on 100% compostable plates.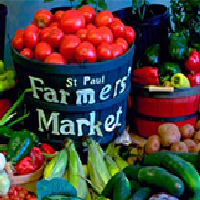 36. Snag some cheap and tasty produce at the St. Paul Farmers' Market.
You can find almost any local fresh fruit or vegetable you crave at the St. Paul Farmers' Market. It's a great place to pick up local jellies, meats, chocolates, honey, homemade soups, breads, cheese and flowers. There's food and coffee and frequently live ethnic music.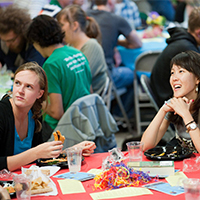 37. Nibble on chips and enchiladas at the Sophomore Fiesta
This fiesta welcomes back sophomores at the beginning of their fall semester. It highlights an area of the Twin Cities for students to explore. Sophomore Fiesta encourages sophomores to take advantage of the rich opportunities available for entertainment and community involvement.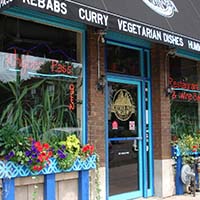 38. Dig into a plate full of falafel at Shish
A taste of the Middle East just a few steps from campus, Shish offers foods such as gyros, kebabs, hummus, falafel, tabouli, baklava and other pastries. Not hungry? Just stop in for a cup of Turkish coffee or espresso. Other restaurants within two miles of campus: 134.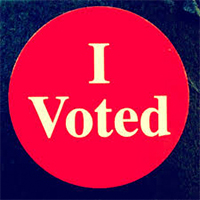 39. Vote
The average age of incoming first-year students at Macalester is 18. That's also the voting age. So do the right thing—VOTE! Minnesota has same day voter registration, which makes it easy for us to vote. Walk in on Election Day and get your ballot within minutes, right across the street from campus.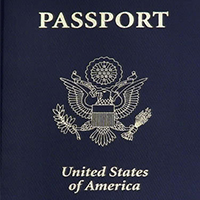 40. Get your passport—or update it—and study abroad
The options for study abroad are nearly endless. Two out of three Mac students study abroad during their time at Macalester. Study abroad in popular countries like Spain and the United Kingdom or Georgia, Fiji, and Botswana. Wherever you choose, pack your bags and go!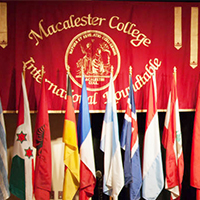 41. Attend the International Roundtable
The International Roundtable is held every fall. Each year a globally important topic is chosen for discussion and debated by top scholars from outside of the Macalester community. Recent topics have included The Musical Imagination in the Epoch of Globalization and The Future of the UN.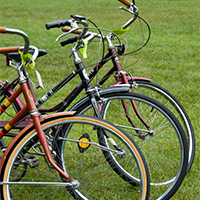 42. Rent a bike from MacBike and ride along the Green Way
MacBike, Macalester's student-run bike organization, offers bikes, helmets and Twin Cities bike maps free of charge for a three-day rental period. Take your bike along the 60 miles of bike trails in the Twin Cities. These include the recently-opened Midtown Greenway, which runs east-west across the metro along an old railroad line.
43. Start or participate in a political campaign
At Mac, students learn how to engage in discussions about political and social issues. Use what you've learned—get out and do something! You can also get experience in politics at the state capitol, which is just a couple of miles down Summit Avenue from Mac. There are even courses that require an internship at the capitol.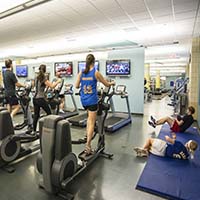 44. Get fit
Work out in the 9,000-square foot exercise room in the Leonard Center. Thanks to the new athletic and wellness center, physical well being should not be an afterthought. For us to become fully engaged, effective participants in tomorrow's world, a healthy and balanced outlook, provided by a well-developed mind-body connection, is as important as critical thinking and communication skills.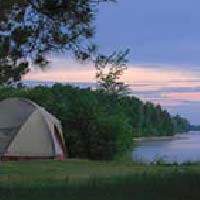 45. Go camping along Lake Superior
Also known as
Gitche Gumee
or
Big Water
in Ojibwe, Lake Superior is the king of lakes. The biggest freshwater lake in the world and located only a few hours away from the Twin Cities, the North Shore of Lake Superior is a great place to get away for the weekend. Northern Minnesota and Lake Superior's shores offer majestic beauty, breathtaking views and peaceful spots to enjoy nature. There are eight Minnesota State Parks along the lake and plenty of campsites.
46. Grab a bag of freshly popped popcorn from the student lounge
Popcorn and more! The student lounge in the basement of the Campus Center features ping-pong, foosball and pool tables; big screen TV; a popcorn maker; and plenty of comfy couches and chairs.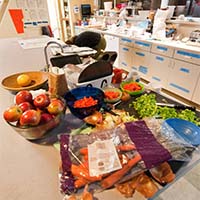 47. Eat veggies at the Veggie Co-Op
Vegetarian? Or maybe you just like your veggies? Either way, consider the Veggie Co-Op. It's a vegetarian cooperative where students live together and make vegetarian meals.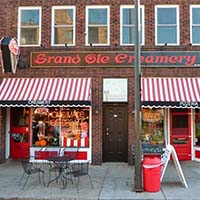 48. Get a cone at the Grand Ole Creamery or Izzy's Ice Cream Parlor
If you're an ice cream lover, St. Paul is the place to be! The Grand Ole Creamery was named Best Ice Cream in Twin Cities by
Mpls/St. Paul Magazine
and one of the Top Twelve Ice Cream Stops in the Nation by
Saveur Magazine
. Recognized both locally and nationally, Izzy's Ice Cream Parlor offers a variety of equally delicious flavors. Don't forget your izzy, an extra mini-scoop of another flavor on top of your cone.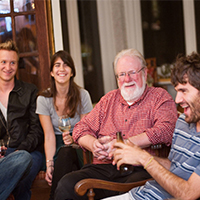 49. Eat dinner at a professor's house
Mac professors are known for inviting a class to their houses for dinner and discussion. P.S. The food is always good!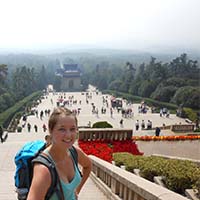 50. Master a new language—and get help from a native speaker or two
Mac students speak 80 different languages, so someone on campus is bound to be able to help you. Fluency, here we come!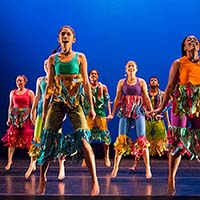 51. Test out your moves
Groove away the night at a KAADATT (Kids All About Dancing All The Time) sponsored dance or take a dance class to learn how to salsa and waltz. Want to take your moves on stage? Become involved in the Theater and Dance department's two annual dance performances. Remember: you don't have to be a major to be the star!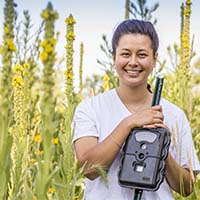 52. Take a hike through the Ordway nature reserve
With a 285-acre nature preserve of prairie, forest and wetlands, the Katharine Ordway Natural History Study Area is one of Macalester's best resources!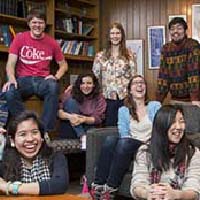 53. Make 15 new friends in your first-year course
The first requirement at Mac is a first-year course, taken during your initial semester. Capped at 16 students and often residential—meaning that you can live with your classmates and push through homework together, meet for dinner and gossip about the professor.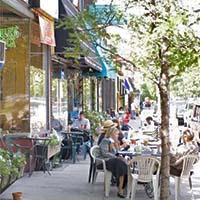 54. Window shop down Grand Avenue.
The grandest street in St. Paul, Grand Avenue is perfect for a walk or a day out with friends. Window shop at one of the many boutiques and gift stores, or grab a bite to eat at favorite spots like Cafe Latte, Bread & Chocolate, and Dixie's. Paint ceramics for someone special at Paint Your Plate, take a yoga class, or just grab a cup of coffee and watch the passersby.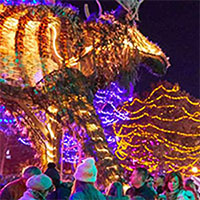 55. Be in the holiday spirit at Holidazzle
Holidazzle is a special tradition that brings people from all over the region together to celebrate in a Winter Wonderland in Downtown Minneapolis. It features ice skating, music, movies, fireworks and fun for all ages.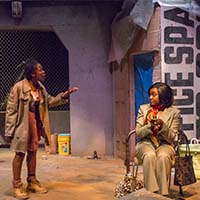 56. Take in a show at the Janet Wallace Fine Arts Center
Choose from one of the many performances in the Janet Wallace Fine Arts Center. On many weekends, it's possible to take in more than one show a night—it just might be tricky to decide which to see! Or, try out for a play, dance show or music group yourself. With over 300 participants in the Theater and Dance department alone, there is a place for you!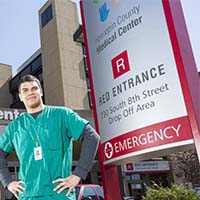 57. Do an internship
Macalester's location makes it easy for students to intern at diverse and interesting organizations, ranging from small non-profits to huge Fortune 500 companies. The opportunities are infinite. Internships can be taken for academic credit, and they give Mac students a boost in the job market.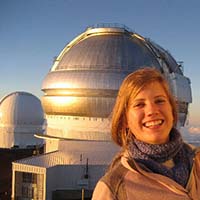 58. Study the universe from the observatory
Macalester has one of the best telescopes in the Midwest and it is open to all students. Spy Saturn's rings and pick out your favorite constellation, either on open observatory nights or through a class in the Physics and Astronomy department. Some students go on to get PhDs in astrophysics at leading grad schools.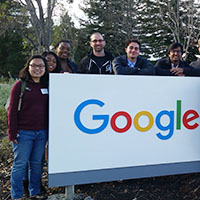 59. Explore future careers during MacExplore and MacConnect trips
Sponsored by the CDC, Mac trips can give students a look into careers and help them make connections through Mac alumni.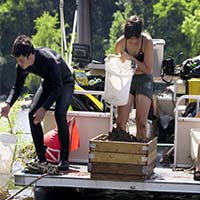 60. Do Summer Research
About 80% of all math and sciences majors at Mac do some sort of summer research during their four years here—from lab titrations to digging up mussels in the St. Croix River. Learn more about the many research opportunities at Macalester and around the world.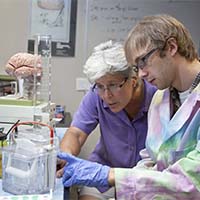 61. Get to know your academic advisor
Faculty are available at Mac and they want to help you get the most out of your time here. This is a good thing. And who do you think is going to be writing your grad school recommendation and serving as a reference when you are looking for a job?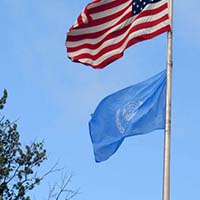 62. Look up at the UN Flag.
As part of our commitment to internationalism, Macalester has proudly flown the blue-and-white flag of the United Nations since 1950, the year the flag was created. Mac is the only school in the country to fly the flag throughout the year. Give the flag a glance as you walk towards Café Mac or listen to the Macalester Pipe Band outside of the chapel and contemplate your role in the world.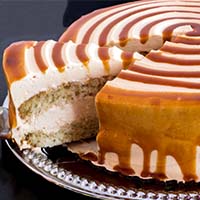 63. Try a slice of the Twin Cities' best cake
Take your pick: cheesecake, German chocolate cake, lemon cake, and any other cake you can imagine. All are huge slices of mouth-watering deliciousness. Cafe Latte is a gourmet cafeteria on Grand Avenue, a short bus ride from Mac. Their goal is simple; "In all things be excellent." -Cyrano deBergerac.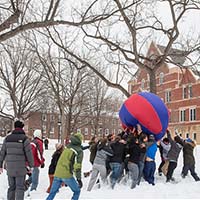 64. Play Push Ball
The object of this game is exactly as it sounds—you have to push the ball. But first, add 50 rowdy Mac students, all competing for honor and glory. Then, make the ball inflatable and about 8 feet in diameter. Finally, plop the whole bunch—students and ball—in a field of slippery, freshly-fallen snow. Now you have Macalester's recently-revived tradition of pushball. Play it to believe it.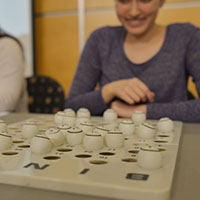 65. Get competitive at Bingo for Books
Held at the beginning of the year, Bingo for Books is an annual tradition of bingo for highly valued prizes such as Highlander gift cards and snuggly blankets.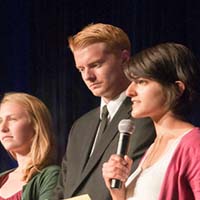 66. Listen to the Peace Prayer
Each year at opening convocation, major gatherings and commencement, five students read the Peace Prayer in their native tongues. The Peace Prayer, a bookend to the Macalester academic year, is truly an event to witness. "As we continue our journey tay Macalester, may we be nourished by our years of friendship and learning. And may we draw upon them to create a more just and peaceful world, a world filled with fellowship and kinship, with respect and kindness for one another and with the hope for a better tomorrow."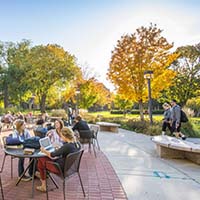 67. Relax on Bateman Plaza
Bateman Plaza is a nice, sunny patio outside of the Ruth Stricker Dayton Campus Center. With plenty of tables and Wi-Fi internet access, the plaza is a great place to relax and catch up with friends.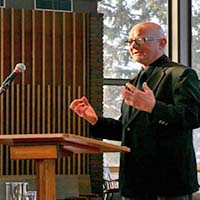 68. Mark an upcoming lecture series on your calendar
Macalester hosts over a dozen lecture series throughout the year. There's sure to be one that suits your fancy. Listen to a Twin Cities environmentalist at an EnviroTuesdays lunch. Say "Bonjour" to a speaker in the series sponsored by the French Department. Follow the Mahmoud El-Kati lectureship on the study of race and ethnicity in a national and transnational framework.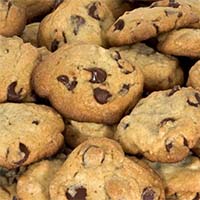 69. Bake cookies in the Chapel
Feeling stressed out? Head to the kitchen in the Center for Religious and Spiritual Life. There you'll find all of the ingredients to whip up a tasty batch of cookies. Unwind and grab a plateful.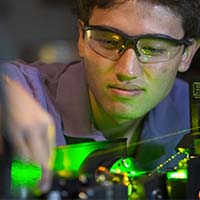 70. Do an Honors Project
Got brains? Push 'em to the next level by doing an honors project! The topic is yours to explore within your major in any way you would like. At the end of your senior year, present your genius to the campus. See the Macalester College Course Catalog for specific requirements on honors projects within specific majors.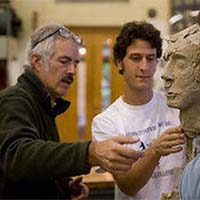 71. Try your hand at painting or sculpture or one of the many courses in our Art Department
Over 600 students a year take classes in the Art Department. Why shouldn't you? Those stick figures can only improve!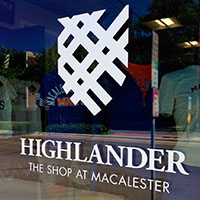 72. Get into the school spirit at Highlander
Visit the school store and dress yourself in Mac merch. There are multiple deals throughout the year, so make sure to grab a few Mac essentials.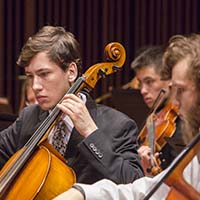 73. Audition for a concert or play
Take on the stage by being in one of the Theater and Dance department's four yearly mainstage plays and two annual dance performances. Or musically charm your friends and family by joining one of Macalester's 16 musical organizations. Whichever you choose, you don't need to be working toward a major in the arts to take on a lead role or perform a solo.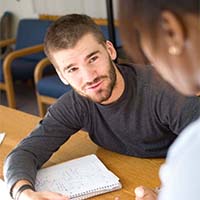 74. Become a tutor or preceptor
Ever wonder what the best work study job on campus is? Being a tutor or class preceptor sure has its advantages! Help new students or old friends, share your enthusiasm for a language, science or any discipline, and work closely with your favorite professors. Being a tutor or preceptor is a cool way to earn your work study award!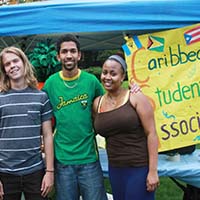 75. Join a student organization
With over 100 student groups on campus, you're bound to find one to suit your fancy. Want a club that's not already here? Start your own! All you need is ten people and a charter and you're good to go.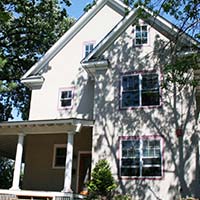 76. Live in a Language House
Want to brush up on your Russian? How about learning to make Spanish empanadas? Macalester's six language houses all have native speakers in residence to help you do just that.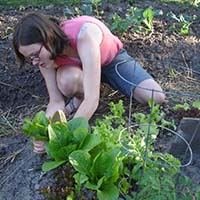 77. Weed the MULCH garden and contribute to sustainability
MULCH, or Macalester Urban Land and Community Health, operates a multi-plot garden. Many of the herbs and vegetables grown in this garden are used by Café Mac chefs, from pesto sandwiches to tasty salsas.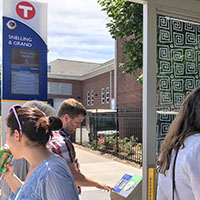 78. Hop on the A-Line
Reload your Metro Transit card at the Info Desk and utilize the A-Line, a new type of rapid bus service for the Twin Cities. Like regular Metro Transit buses, the A Line travels on busy urban streets. With only 4 miles to downtown St. Paul and 6 to downtown Minneapolis, use the Twin Cities' Metro Transit system to get just about anywhere.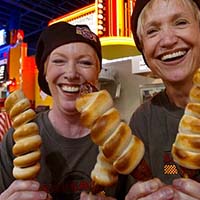 79. Eat something fried on a stick
Minnesota's state fair is famous for "everything-on-a-stick." Options include deep-fried Snickers on a stick; mac-and-cheese on a stick; pizza on a stick; alligator sausage on a stick; fried pickles on a stick; s'mores on a stick; and sloppy joes on a stick. If those options don't interest you, don't worry! You can always get a corn dog (on a stick).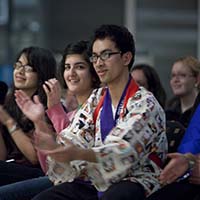 80. Be transported at the MIO Cultural Show
The MIO (Macalester International Organization) Cultural Show is a grand event on campus that represents the diverse Macalester international student body. Dance, music, singing and drama bring the world alive and leave us wanting more.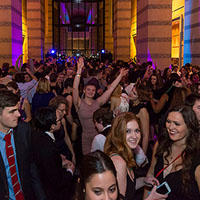 81. Dance the night away at Winter Ball
One night a year, students have for a formal dance where students enjoy music, dancing, and snacks. The last winter ball was held at the Walker Art Center. This tradition is one of the most popular and tickets sell out fast!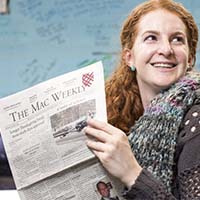 82. See your name in print! Join The Mac Weekly
The Mac Weekly
has been Macalester's independent student newspaper since 1914. Write a column, grab a free copy every Friday and let the lunch table debates begin.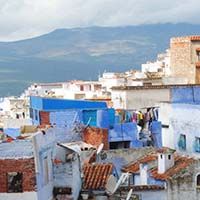 83. Take a J-term trip to somewhere exotic
After an intense fall semester, take advantage of the month long break in January. Travel the world with friends or visit your classmates living abroad! You can also take a trip with a class in J-term and get 2 course credits. Recent trips include excursions to Rome, Greece and Turkey with the Classics department, a sea voyage around the Galapagos Islands with the Philosophy and Geology departments, and a trip to Australia with the Psychology department to observe animal behavior.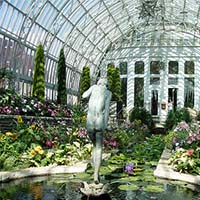 84. Admire peacocks, flamingos, seals, gorillas and wolves at the Como Zoo
The Como Zoo and Conservatory is a quick, short bus ride away from campus. The Zoo is a great (and free!) place to wile away the hours with that special someone—or to escape into the lush jungle of sloths and orchids on cold winter days.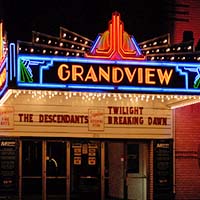 85. Take in a movie down the block at the Grandview
Want to catch a movie but don't want to travel far? Stroll down Grand Ave to our neighborhood movie theatre, the Grandview. Don't forget to stop at the Campus Center Information Desk first to get your discounted tickets!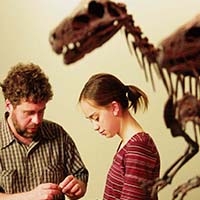 86. VISIT Big Bertha
Check out the mighty foot of our dinosaur, affectionately known as Big Bertha, on the first floor of Olin-Rice Science Center. Other beasties in the Henry Lepp Geology Museum include specimens of early dinosaurs Eoraptor and Herrerasaurus battling over a dead rhynchosaur.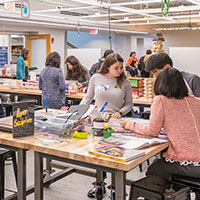 87. Hands on creating in the Idea Lab
Spend time in the Idea Lab on the 2nd floor of the library. It is an exciting space for makers, dreamers, and creators.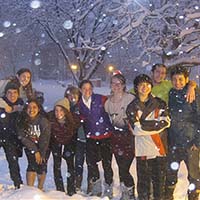 88. Have a snowball fight
Don't let Minnesota's winter reputation intimidate you! Get out there during those frosty days to battle your friends in a snowball fight. Or, take on that rival dorm and get the true snowball fight experience!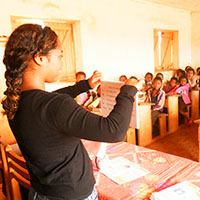 89. Apply for a Live it Fund grant
What does global citizenship mean to you? If you could design a project to live out that definition, what would it look like? The Live it Dream it program provides funding for entrepreneurial projects with awards ranging from $500-$2000 in J-Term, followed by an opportunity to apply for summer funding of up to $10,000.
90. Edit a film
Take advantage of our state-of-the-art digital video editing equipment located in the Humanities Resource Center's project rooms. Each of the editing rooms is named for one of the seven deadly sins. You can upload film to your heart's content in Lust or mix the perfect track and listen to it over and over again in Gluttony.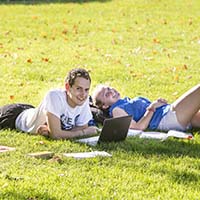 91. Get some fresh air
Enjoy the 53 acres of our college campus during beautiful sunny days. Grab a book and curl up under a big shade tree, or play soccer and Frisbee. Relax to the D.J. Club's music on the lawn in front of the Campus Center.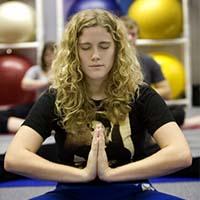 92. Take up kickboxing, yoga, or SCUBA diving in a personal fitness class
Always wanted to exercise, but could never quite get to it? Interested in sports and want to try something new? Try one of Macalester's personal fitness classes, located in the new state-of-the-art Leonard Center athletics and wellness complex.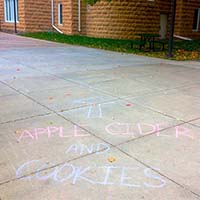 93. Chalk the sidewalk
Have something on your mind? Feel like making those gray sidewalks between buildings a little prettier? Just go to the Student Org Resource Center on the second floor of the Campus Center, grab some colorful chalk, and let the campus read your message or enjoy your work!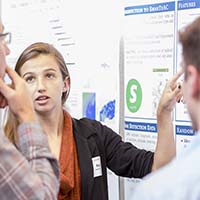 94. Present your work
Don't just file your paper away after you write it, present it. Go to a conference either at Mac or around the country and engage with the academic community. Just write a paper on Bureaucratic Change? Present it at Mac's annual Political Science Conference. Learn something new about the Brain? Present it at Mac's annual Kids Judge science fest!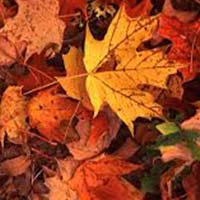 95. Jump into a pile of leaves
Wander campus in the autumn and admire the red, yellow, and orange leaves crackling under your feet. If you want to be more active, get your friends together, make a big leaf pile and jump!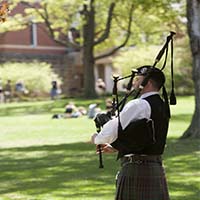 96. Play the bagpipes
In step with its Scottish heritage, Mac offers free bagpipe lessons to all interested students. If you're feeling particularly full of adopted Scottish pride, you can join the Macalester College Pipe Band. The band's sweet and mournful melodies can be heard wafting around campus during formal ceremonies. They travel to bagpipe competitions and win awards.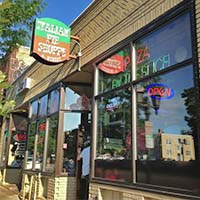 97. Down some tasty pizza
Yum, pizza! Macalester's own Café Mac serves up tasty pizza from a wood burning oven. Try some Pesto Pine Nut, Margarita, Chicken Alfredo or Hawaiian pizza. If you aren't feeling adventurous, don't worry! Café Mac serves cheese pizza, too.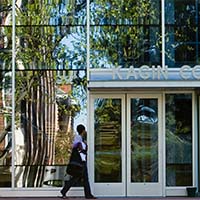 98. Spend time with the Career Exploration staff
Learn to write an effective resume, improve your interviewing skills, network with Mac alums and land a great job, grad school or grant after graduation.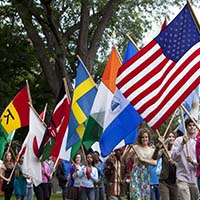 99. Know people around the world for the rest of your life
At Mac you will study, eat, work and play with people from all over the U.S. and around the world. Five years from now you may be visiting a friend from India who lives in San Francisco, or a friend from New York who works in Brazil. Mac grads find themselves meeting up with friends all over the world all throughout their lives.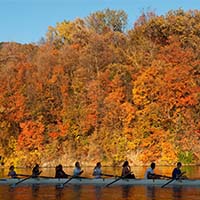 100. Play an Intramural or Club Sport
The goal is for every individual to participate in an activity of his or her choosing. Intramural activities are organized on a team and individual basis enabling all to participate. Join your friends and classmates in a dodgeball tournament, soccer match or ping pong game.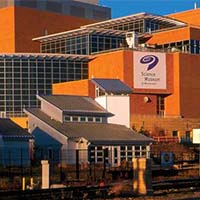 101. Explore our world at the Science Museum
Located in the heart of Saint Paul, the Science Museum of Minnesota is a fascinating way to spend a Saturday afternoon. Take a look at your friend's eye up close, discover the ecology of the Mississippi River, and get in touch with your inner child by crawling through a dinosaur's stomach or playing on the musical stairs! Changing, interactive exhibits make every visit a new experience.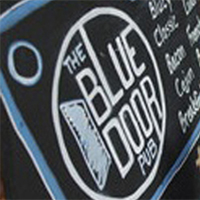 102. Become a burger connoisseur
The best burger in the Twin Cities is an ongoing debate. Check out two local options featured on Diners, Drive-ins and Dives, the Blue Door and the Nook. With a lineup of original Juicys – burgers stuffed with melted cheese – and handmade fries, you can't go wrong with either location.