Download Pcard Statement – Entering Out-Of-Pocket Expenses (PDF)
To Add or review any "Out of Pocket Expenses", click on the tab and then "Add an Expense."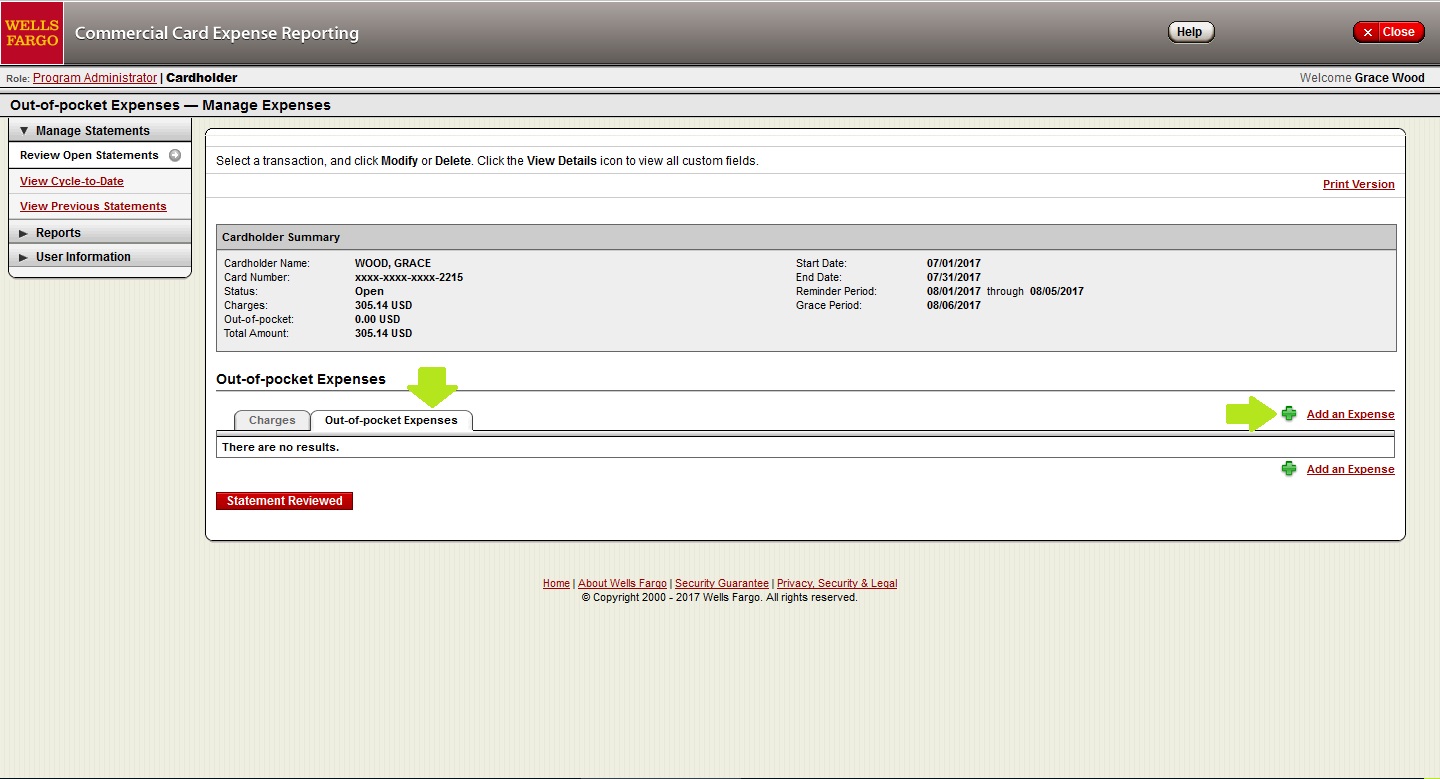 Using the receipt enter the "transaction date," "expense category," "amount" to be reimbursed, "account code" (General ledger code), and "description." Then "Save" and Return to "Out-of-Pocket Expenses," or "Add Another." *This option is only available if you have added your personal bank information.
You can also enter mileage by typing in the number of miles and selecting the appropriate years mileage rate. This will automaticaly calculate the dollar amount. Your 'reciept' can be a map or driving directions for the distance calculated.
After your expenses are approved, you will receive an email from CCER (Commercial Card Expense Reporting) indicating approval status, total dollar amount, and estimated time for direct deposit.

If you do not receive this email, your approver might have forgotten to approve these charges. You can verify the status of any OOP transaction by checking your current statement. For further questions, contact the Pcard Administrator
If needed, you can add your personal bank account by selecting "Bank Information" under User Information from the left side menu. Once finished click "Save." When you check back under the Out of Pocket Expenses tab the Add an Expense icon will appear.