Lives of Commitment 2020-21 Student Leaders
The student leaders were asked to answer the following questions:
1) What do you value about LOC?
2) Reflections on distance learning and finding joy amidst a pandemic.
Natalie Parsons
Bethesda, MD

1) Without a doubt, I value the sense of community. After the pre-orientation retreat, I felt like I was launched into college with a strong group of people that I could count on to get me through my first year. Everyone brings their own experiences and backgrounds to the group, but we are all united by this strong sense of community and commitment to leading our best lives. The energy that this group brings to Macalester has always inspired me and continues to push me to be the best version of myself.
2) What is one thing you have done while sheltering in place that you haven't done before?  I made a cake from scratch! Growing up, I was a big fan of Cake Boss and had always wanted to make a cake on my own without the pre-made mixes, and with all this extra time on my hands, I finally got to it! I had to figure out how to make the buttercream frosting, what the difference is between cake flour and regular flour (basically, corn starch), and how to separate the egg yolk from the egg white (super messy…). I am a big fan of stress baking, so this was the perfect outlet for me, and I was left with a delicious cake in the end!
View Natalie's Video about LOC
---
Jason Tran
San Francisco, CA
1) As a first generation student of color, the prospect of traveling 1400 miles to a whole new life in a place I barely knew was a daunting prospect. Everything from preparing for new levels of academic rigor to dealing with weather I couldn't have imagined before (I first touched snow during my Prospective Student Sampler) was overwhelming. Thankfully, I was able to bond with 30 other people in the same shoes and as a result able to adjust to this new life knowing that I was not alone.
2) What would you share about having your first year of college disrupted?  It would be an outright blatant lie for me to say that the initial understanding that Macalester was actually closing for the semester was quick and easy. From more practical matters such as most of my belongings being in my dorm to abstract ones such as how would delivery of material and learning change considering how important in person contact was for my learning, ranging from things like office hours to lectures to labs, it seemed as if every aspect of the college experience had been turned upside down as the result of a single email. However, in adjusting to the new life of shelter in place and remote learning, I looked back at some of the skills and character traits that LOC had taught me, such as patience, understanding, and standing my ground in the face of uncertainty. It is with this reflection that I slowly but surely adjusted to the new normal, while also reflected on the past and the value of each and every day when I was able to do with frequency the things I loved with little forethought, and for me to value each and every moment, despite what it felt like in the moment. In the end, this experience has taught me to value every day, hour, minute and second, and for me to realize that what might seem like a scenario that turned one way may be viewed in a completely different light in the future.
---
Zahra Jumani
Naperville, IL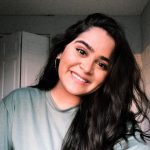 1) I value the relationships that are fostered through LOC and the opportunity to reach out to the larger community in the Twin Cities. LOC illuminates the importance of not just being Macalester students, but rather learners on a larger more global scale.
2.) What would you share about having your first year of college disrupted?  Initially, the corona crisis did seem like a disruption as it has been to many people. Personally, for me, the shutdown and early end of the on-campus school year has forced me to focus on myself and to analyze the relationships I have built around me throughout the year.
---
Sam Brainin
Amherst, MA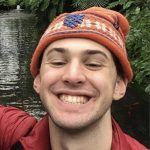 1) Most of all, I value the community. People I've met in LOC are genuinely some of the most kind, compassionate and aware people I know. We have such a good time together, a lot of laughs, but there's also a deep and serious sense of making a difference that is present, too.
2) What is one thing you have done while sheltering in place that you haven't done before?  I've been trying to learn Portuguese.
---
Grace Generous
Spokane, WA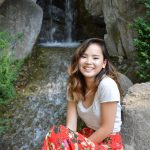 1) Something I value about LOC is the connections that I have built with community members at my volunteer site. Because we do weekly volunteering, you get the chance to build relationships with the individuals at your respective sites. These relationships turned out to be one of the most valuable parts of the volunteer process for me. Even when I was tired or had a lot of work to do, I looked forward to volunteering because I was excited to see the people again. This type of connection was something that I didn't anticipate having when I joined LOC and it's one of the reasons I'm so excited to be a part of the community for a second year!
2) What has recently brought you joy?  Something that has recently brought me joy is baking. I don't get a chance to bake much while at college but over quarantine I've had plenty of time to try out new things. I recently tried making Portuguese egg tarts and they were amazing, I would 10/10 recommend.
---
Phoebe Thoroughman
St. Louis, MO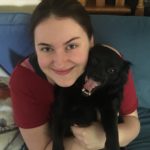 1) LOC was an incredible experience for me! Having a community to ground myself in those first few weeks built the foundation for my entire year. I felt so much more at home knowing that there were 30 kind, caring, interesting people on campus who knew me, who would wave as I passed them on sidewalks and make room for me at their tables in Cafe Mac. The advice and support of the sophomore leaders and LOC staff was a huge help and an enormous comfort. I felt ready to be adventurous, to try challenging things and take risks because I had a community I knew I could fall back on. Without the support of LOC, I might never have auditioned for the musical or signed up to take Chinese. To top it all off, I made some of my very closest friends in LOC, and I'm so grateful LOC gave me the opportunity to meet them.
2) What has recently brought you joy?  My mom has decided that this lockdown is the perfect opportunity to turn us all into farmers, so I've been digging trenches and shoveling dirt in our backyard all spring. It's been such a joy to see my tiny potato plants pop out of the soil and stretch their little leaves up towards the sun. I can't wait to eat them!
---
Vivian Powell
Bainbridge Island, WA
1) There are so many things to be said for LOC, but what I value most is the incredibly supportive, reflective, and aware community. I arrived at Mac feeling shy, insecure, and honestly, terrified. LOC helped me realize that everyone else was feeling pretty much the same way, and gave me a way to reflect on my fears and let them fade into the background as we explored the Twin Cities and listened to people's stories in the community. LOC remains such an important space throughout my first year; a group of people who will listen, who will rally around you in times of hardship, and who care deeply about the communities inside and outside of Mac.
2) I've started riding my bike for exercise! At school I used to bike on a stationary bike at the gym, but it's so much nicer to go out and see the world when I'm riding.