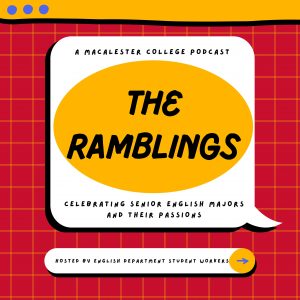 Episode Description: In this episode of The Ramblings, Conor Broderick and Becca Lewis bring their perspectives on the English capstone, the sometimes unexpected trajectories which led them to the major, what it means to "do" creative writing, and more to a lively discussion with host Teddy Holt. Theme music: "Get Jazz," courtesy of purpleplanet.com. 
Link to Otter transcript
Listen to the podcast on Spotify, Google Podcasts.