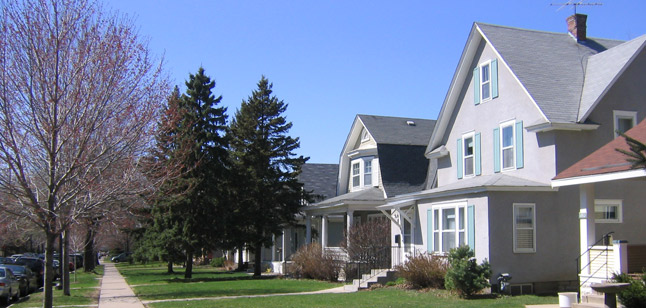 Note: If you are a Macalester employee interested in living near campus, please call our office about available housing.
The High Winds Fund currently owns and manages four "Tangletown" houses and eighteen apartments in two buildings. We also assist Macalester college with leasing several houses.
Additional resources for finding a home in the Macalester-Groveland neighborhood:
Villager: free bi-weekly community newspaper lists housing for sale and rent; available at Dunn Bros. and the Campus Center.
Padmapper: for locating rental housing by zipcode (55105), rent amount, and size.