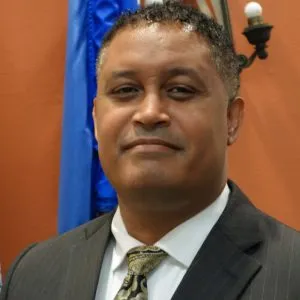 Welcome back to the Department of History at Macalester College! Happy holidays, and soon we will start a new year.
The last twelve months offered major changes for all of the students and faculty. By supporting each other and focusing on the ethics of care in higher education, we honored two of our distinguished faculty colleagues as they earned tenure. Dr. Jessica Pearson and Dr. Katrina Phillips have established important new insights in the historical profession, raising the standards for teaching and research for historians nationwide. The department also celebrated the nomination of Dr. Amy Sullivan's book, Opioid Reckoning, as a finalist for the Minnesota Book of the Year.
Our students continued to raise the levels for academic performance among liberal arts colleges nationwide through their projects during Study Away, the senior capstone course, and new Honors research projects.
The Yahya Armajani Prize in Global History: Elizabeth Gehling and Hafsa Yusuf
The prize is awarded to distinguished senior history majors in honor of Yahya Armajani.
Yahya Armajani Endowed Prize: Iwani Siwawa
Awarded to an outstanding international student.
The J. Huntley Dupre Prize in European History: Ana Berman and Jess Cohen
Awarded to distinguished history majors for studies in European History.
The Kenneth L. & Martha S. Holmes Prize in History of the Americas: Theo Britton
Awarded to a distinguished senior History major.
Case Prize in American Western History: Jonah Henkle
Awarded to a student for original research and study of western American history.
Kathleen Rock Hauser Prize in Women's and Gender History: Katie Chin, Lily Denehy, and Brooke Sapper
Awarded to students who have made a significant contribution to women's history.
Ernest R. Sandeen Memorial Prize: Audrey Wuench
Awarded to students who have completed an original project reflecting exceptional skill, imagination, and effort.
Teresita Martínez Vergne Memorial Prize: Isabel Saavedra-Weis
Awarded to students for original research and study of Caribbean and Latin American history.
This semester, many of our students helped to organize the National Women's Studies Association conference in Minneapolis in mid-November. Their volunteer efforts impressed the association president, Dr. Karsonya Whitehead, who provided free registration for the students who had chances to meet Anita Hill, Angela Davis, Farah Jasmine Griffin, and Barbara Ransby during the conference. The event also coincided with two weeks of celebration and study of Afrofuturism and the Black Speculative Arts Movement through the new Marvel Studios' film, Black Panther: Wakanda Forever.
The themes of decolonization and Indigenous sovereignty continue to inform important new paths of historical research. As the Spring approaches, we anticipate rare new programs in Asian history, Latin American Studies, urban studies, and Indigenous history, led by our colleagues Dr. Yue-Him Tam, Dr. Hongde Lei, Prof. James Coplin, Dr. Ethan Besser Frederick, and Dr. Jacob Jurss.
As always, history is everywhere, and the best is yet to come.
Walter D. Greason, Ph.D.
DeWitt Wallace Professor of History
Chair, Department of History
***
The discipline of history seeks to investigate events and cultures of the past by focusing on specific historical eras, particular geographic areas, and compelling thematic issues. It uses a wide range of written visual, oral, and material evidence as the basis for constructing contemporary accounts about the past. Historical accounts suggest not only how the past has shaped the present but how any contemporary arrangement represents only one possible result of previous struggles and contingencies. In this sense, history highlights discontinuity as well as pattern, difference as well as similarity, conflict as well as consensus, trauma as well as triumph.
Macalester's History Department does not cover every time period or geographic area, nor does it try to construct a rigid hierarchical set of required classes. Rather, the Department seeks to examine the interpretive problems that historians encounter while practicing their own discipline and when interacting with other fields of academic study.
The History Department seeks to serve an array of educational goals for both majors and non-majors. Members of the Department strive to encourage a broad interdisciplinary approach and to develop students' analysis, writing, and speaking. As a result, students with any academic major who wish to explore discrete eras in time, the history of different parts of the world, or specific historical issues should find departmental offerings appropriate for their undergraduate education.
History Majors
Become acquainted with the many, often competing, ways in which historians construct accounts of the past;
Become conversant with different approaches to textual analysis, with diverse forms of historical representation, with a wide range of conceptual frameworks, and with competing ways of assessing and interpreting evidence from the past;
Become more proficient in a) using a variety of research and informational tools, b) analyzing and evaluating historical arguments, and c) writing and speaking clearly and concisely;
Come to appreciate the diversity in human experience through comparisons across time (different historical eras) and space (different geographic regions).
Although an undergraduate major at Macalester can lead to specialized graduate-level study in history, most graduates will likely pursue non-academic careers. Skills and perspectives developed through a history major, augmented by internship opportunities, prepare students for positions in professions such as teaching, law, business, international relations, and library and archival work; they may also contribute broadly to building successful careers in government, business, and the nonprofit sector. Work in history also prepares Macalester students to be better informed, active citizens in their community, nation, and world.